Planning a BBQ can be difficult for a vegetarian because it is generally easy to cook meat on the grill than grilling some vegetarian options. Even though you are not a vegetarian yourself, vegetarians should not have to suffer at BBQs.
There are lots of great food options that could favour vegetarians, you just have to know them to try them. One of the most important thing to remember when you are trying out vegetarian recipes is to opt for veggies that have integrity and hold up well even after cooking, for example, asparagus, zucchini, onions, peppers and yams.
Lucky for you, here is a compilation of 4 of the healthiest vegetarian grilling recipes you can try out on your next recipe.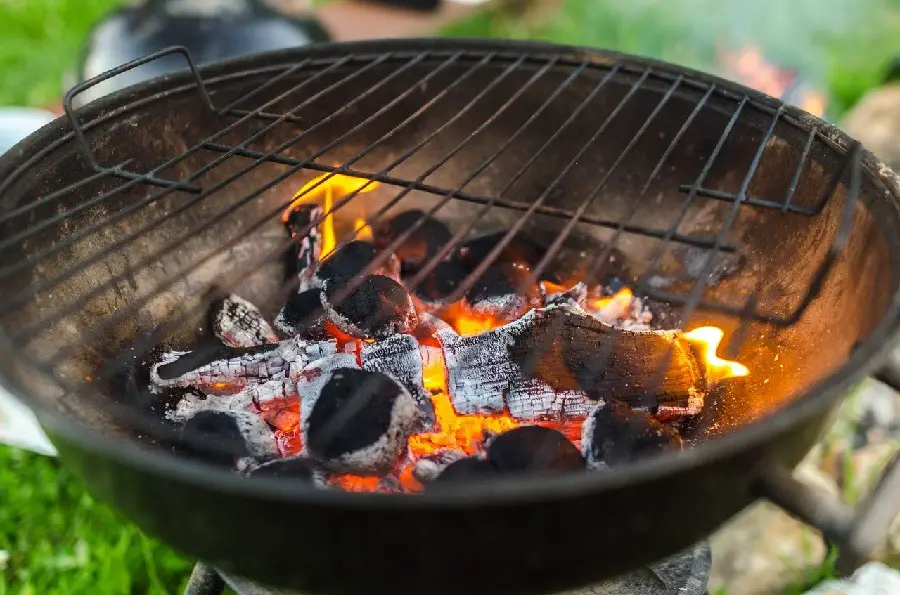 Grilled Veggie Sandwich
You know how everyone flaunt a grilled sandwich in barbeques? Well, you can pull off a veggie recipe with an incredible taste that everyone will want to come back for more. First, you have to own a grill, preferable a portable charcoal grill at bettersmoked.com. Once you have a grill in place, go to the grocery store and grab some fresh vegetables and sauces of your choice.
Consider some tomatoes, beans or peas, eggplant, pepper, zucchini, among any other veggies you would want. You will also need some slices of bread to complete the sandwich.
The beauty of this recipe, other than being very tasteful, is that it does not take too long to grill the veggies. In around 5-6 minutes, your veggies will be done, then you can toast your bread and sandwich your veggies ready to serve.
Grilled Potato Slabs and Avocado Lime
If you are still going for simplistic, this recipe should do the trick. You need ingredients like avocado, fresh lime juice, extra virgin olive oil, pepper and salt. Slice the potatoes lengthwise to end up with some slabs that you will serve as are. Once that is done, rub some oil generously on the potatoes slabs, along with some salt and pepper. This is an important step in flavouring the potatoes.
Toss them on the grill and let them cook for around 10-15 minutes, as you turn them for an even cook. For the avocado lime, take the avocado, together with the fresh lime juice and some olive oil and blend them until there are soft and creamy. Add salt to taste, and the entire dish is ready to serve.
Grilled corn on the cob with herb butter
When grilling corm on the cob, how about you try to cook it without removing the husks, instead of removing them and using aluminium foil instead? For this, soak the corn, in water, with its husks on for several minutes before hitting the grill. Other than that, tie the end of the corn on the cob with a string or a wire so that there is not exposed part that will burn. As your corn cooks, prepare the herb butter.
Grab some of your favourite herbs, including parsley, basil, rosemary and oregano, among others. Also grab some other ingredients like cumin, paprika, Cajun spice, pepper and some salt. Once the corn is ready, peel off the husks, leaving them attached on the top, then smear some of the herb butter and serve.
Mexican Grilled Polenta Pizza
Yes, vegans need to enjoy some grilled pizza too! The ingredients you need include polenta grits, extra virgin olive oil, red onion, red peppers, corn, black beans, mushrooms, hot sauce, cheddar cheese, pepper and salt, among any other of your liking. You will need to boil the polenta grits until they are very stiff.
Once ready, add is some salt and pepper to taste. Line your pan with a wax paper, then pour in the polenta evenly all the way to the edge. Afterward, let it chill in the fridge for a few minutes as your prepare the toppings. After preheating the grill, smear some olive oil on top of the polenta and then flip it on the grill.
Remove the wax paper and cover your grill to let it cook. When the grill marks appear and the edges are golden brown, repeat the process on the other side. Once ready, add the toppings and serve.