Spartan Coaching, From Xenios Fitness, by celebrity trainer Xenios Charalambous offers exercises, nutrition, mindset tips, and psychological support for entrepreneurial movers and shakers who care about their physical and mental well-being, especially for those with a million other things on their minds.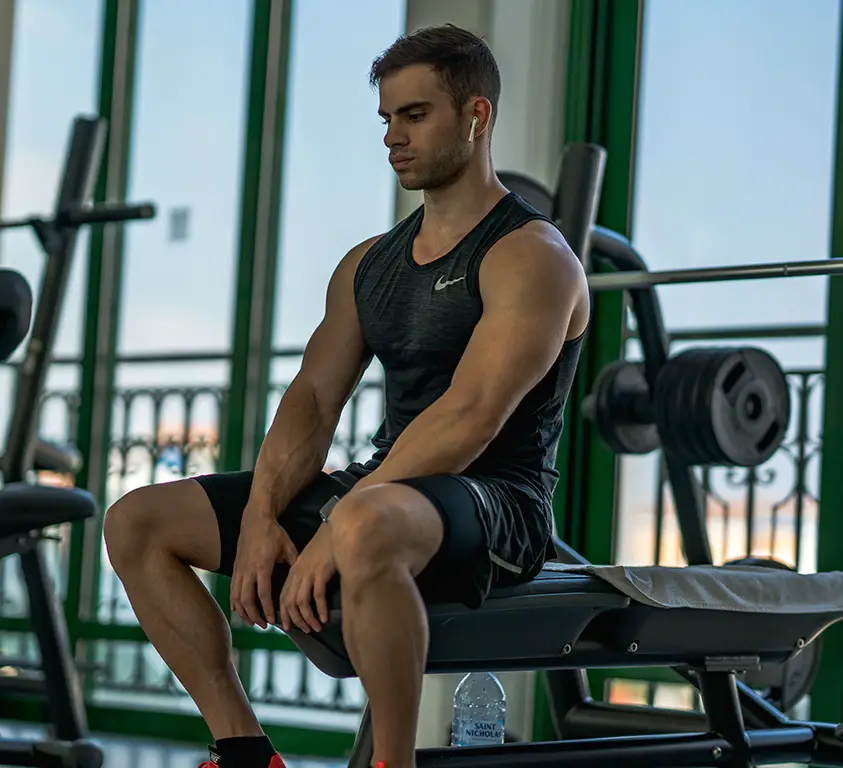 We sat down with him to learn about online fitness and coaching versus in-gym personal training, why it is so beneficial, and how it will shape the future of fitness.
Online Fitness Programs
The scope of online fitness programs can range anywhere from free YouTube workout videos to comprehensive libraries of private training and meditation. And one thing is clear: they are widely popular.
A good fitness program will give diet tips and lifestyle advice, have multiple options for tailored workout routines, and ensure that there is something for everyone by utilizing questionnaires and goal setting.
Why It Is Beneficial
"The beauty of these programs is that they are so accessible," said Charalambous. "Users can workout in the comfort of their own home, customize their programs, compare prices and amenities without having to call anyone or drive anywhere, access every type of workout from anywhere in the world, and share the joy of health and well-being with family and friends. Honestly, what's not to love?"
Anyone with a device with access to the internet can join in the online health craze, making fun fitness more accessible than ever. Of course, you might be thinking, "Okay, but I could already do situps and drink a smoothie at home," and you're right, but there is a sense of community and camaraderie that comes with online fitness spaces. Not to mention inspiring workouts and tips that you would be googling anyway, right?
Customizable Content and Programs
So let's say you usually google for a couple of ideas for your workout, or you go to the gym for a dance class, or maybe you have a personal trainer. Perhaps you combine all three of these options — but it's time-consuming, and you fall off the wagon.
Online programs do all that extra work for you, so you can get down to taking care of your mind and body. Decision fatigue can harm our workout regimens, so if you decide ahead of time on a program, you're halfway to success.
Range of Prices and Accessibility
Web-based fitness ranges from free to hundreds of dollars per month and everywhere in between, creating an accessible 'something for everyone' landscape. Need we say more?
We all know the stress of finding a new gym with the right amenities and instructors, but that burden is no more!
Charalambous stresses the merits of online mental and physical care for its wide range of reach. You can access your program while traveling anywhere in the world, expatriates can get a little taste of home by following a coach from their locale, and if you ever move, your gym comes with you.
Community
Finally, depending on the program, you can share the delight of a good workout with your friends and family. You can stream free videos in your living room and throw a workout party, or you and your best friend can join the same program membership to motivate each other — even if you don't live in the same place.
With saveable videos and programs, you don't even need to work out or eat at the same time — you can still be on the same journey together because there is no coordination required. Never have the excuse, "I can't make it today," again. Plus, you'll meet tons of new like-minded friends in online spaces.
How It Will Shape Future
The future of online fitness is bright, with programs like Spartan Coaching leading the fray.
"I predict a future where online fitness takes precedence over brick and mortar gyms, but I also see those physical spaces incorporating more digital expressions in their operations," said Charalambous.
"Some people like going to a gym for a variety of reasons, and that is totally okay. But I imagine those gyms will start bringing digital coaching and programs into their spaces to create environments that provide even more services. I also hope that more programs will include well-rounded support like Spartan provides because physical fitness is more than just lifting weights and eating kale. You have to nurture your mind and empower yourself."
About Xenios Fitness
Fitness Expert & Celebrity Trainer Xenios Charalambous presents the world's most results-oriented fitness program, Spartan Coaching, which helps people transform and empower themselves to be the best version of themselves, both physically and mentally. We achieve this by providing the most up-to-date and scientifically proven methods with our latest technology. For more information, please visit https://www.xeniosfitness.com