Looking to get back in shape? What you truly need is to follow a strict fitness plan that comprises of well structured exercising regimen and dietary recommendations.
Though you may believe that the internet can act as your sole guiding light to help you devise a fitness plan, you may be mistaken.
You need a personal trainer who will gauge your body's needs and devise an action plan accordingly. He will be a source of constant motivation and ensure that your hours of sweat and toil at the gym finally bear fruit.
This article will help you understand why you should religiously follow the diet plan given by your instructor.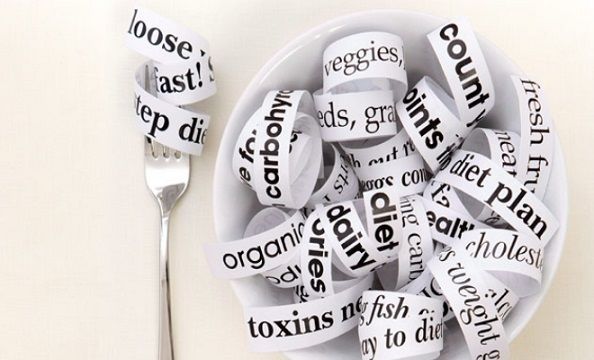 A fitness trainer's job is to help sculpt his client's body in a healthy way. A trainer ensures that you follow your fitness regime strictly. You may be investing a lot in hiring a certified trainer but if you do not follow his guidelines you might not be getting the best results.
We list the top reasons on why you should not think of giving up the diet recommended by your fitness trainer:
Goal Achievement
The diet recommended by your fitness trainer will help you achieve your fitness goal. His constant motivation and instructions will help you streamline your efforts towards getting your desired body. Stick to the diet approved by your fitness trainer to be able to see better results, sooner.
Balanced Diet
People rely on fad diets that give quick and immediate results but in the long term the weight lost is gained again. So when you follow a diet given by your fitness trainer, you get a holistic diet.
A balanced diet is inclusive of all food groups and helps provide your body with all the nutrients. Simply eliminating high sugar and fats will not solve the problem you are looking to eliminate. The trainer would know your problem areas and recommend a balanced diet according to what your body needs.
The balanced diet devised by your trainer will help you inculcate good eating habits which are going to be in sync with your body's needs.
Trainer-Nutritionist Tie Up
The expertise of your trainer and his nutritionist amplifies the effort you are putting in to be fit. The knowledge possessed by the nutritionist about various food groups will assist you in replacing your unhealthy food choices with healthier ones.
The expertise of the nutritionist comes in handy when designing your diet plan, and he does take into account the trainer's suggestions regarding your body. Since the trainer understands your body type, problem areas and your weight loss target, his inputs to the nutritionist are vital.
Fitness does not mean weight loss only; it can be weight gain too. The kind of fitness depends on what you want. Whether you want a bulky muscle body or a lean-fit body will define your diet plan and your trainer's recommendations.
Tailor Made Diet
The diet suggested by the trainer and the nutritionist is tailor made to suit and achieve your fitness goals. They suggest the kind of fruits, vegetables and meat you should eat, besides the type of fats that need to be included in your diet plan. Not every fruit or vegetable carries the same amount of calories, and you will not know which food is exactly helpful to your body's needs.
A trainer-nutritionist's collaboration can give you a complete view of the kind of diet your body requires, either a custom diet or a tailor made diet adapted from famous diets, and that will also help you achieve your fitness goals.
Famous diets require being tailor made according to an individual's specific needs. You might be suffering from health complications or your body might not be ready for certain diets. Always follow fad diets under your trainer's supervision.
What might be good for a celebrity might not be good for your body. We don't maintain our bodies like celebrities do. Our individual bodies are maintained differently, which means that the dietary intake will be different for everyone. You cannot simply follow a diet by referring to the internet.
Constant Monitoring
The diet that you follow under your physical trainer's instructions will be constantly monitored. Regular monitoring done by your trainer and the recommended diet helps you achieve your desired body shape in the given time frame.
Following a diet plan that is devised by your personal trainer will help you reach your goal faster. A diet plan made by your trainer is systematic keeping in mind your daily energy needs, your body type and your weight loss target.
So if you have a plan recommended by your trainer then stick to it to get your desired result. Any deviation from the diet plan will mean losing sight of your goal. The diet plan backed by workouts will get your body in shape.