Fashion accessories have been a part of the human civilization for many centuries.
At the beginning of time, humans wore jewelry pieces as bracelets made of animal bones attached via string to keep them connected together.
With time, bones gave way to more elaborate elements such as quartz, metal, and pearls.
Fast forward to the 20th century and lost of jewelry are doing double-duty. They are not only ornaments of beauty, they are functional pieces of jewelry. Items like the essential oil diffuser bracelet, not only look beautiful as a daily wearable, but it also offers the wearer various therapeutic benefits by adding essential oils to it's beads.
These bracelets come in different sizes, styles, and types depending upon the need of the person. The various stone materials of some bracelets also absorb the essential oils and keep the fragrance forthcoming throughout the day.
We know many readers are now wondering how does a piece of jewelry offer therapeutic benefits?
How The Diffuser Bracelets Work Their Magic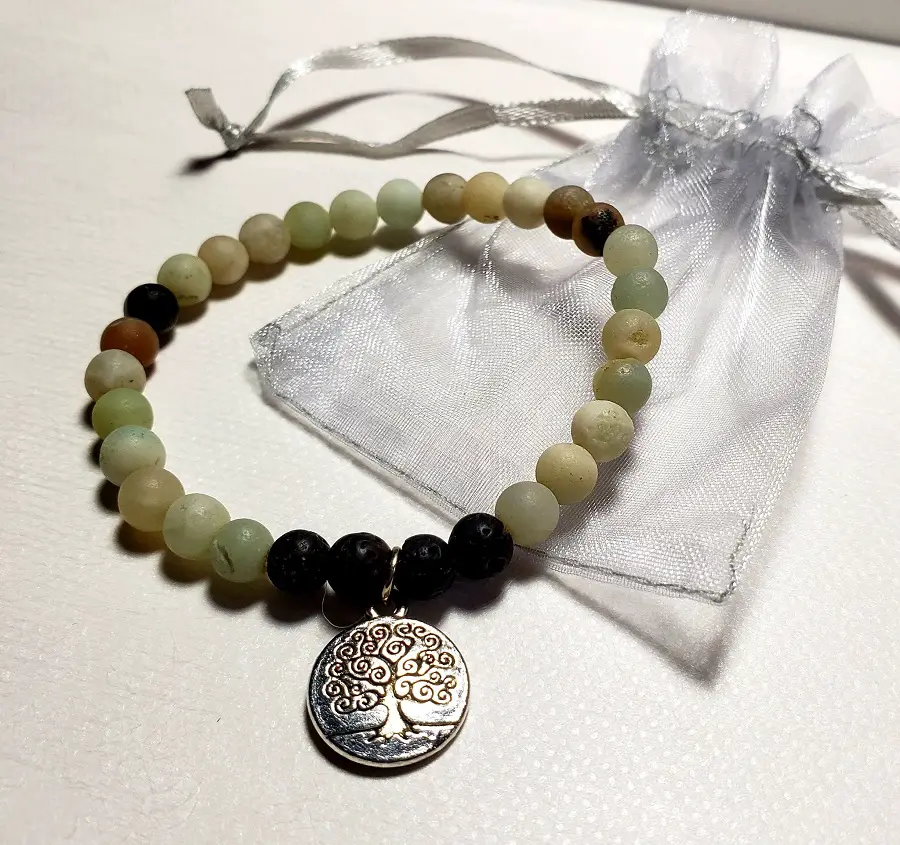 Every diffuser bracelet has a porous material, which can easily absorb a liquid such as an essential oil.
These type of diffuser bracelet are available in such materials as leather, wood, clay, cotton padding, glass, and lava stone.
Another interesting fact about these bracelets includes a hollow center or an absorbent attribute, which makes it easier to load the oil onto the bracelet.
How To Use These For Maximum Benefits
First and foremost is to choose the essential oil that is pleasant to you or that has the ability to transform your senses. Then once you have chosen the essential oil, pour drops onto the bracelet or apply using a cotton ball.
Allow a few minutes for the essential oil to penetrate the bracelet material and absorb the oil.
Lastly, roll over the bracelet to provide an extra thin layer of the essential oil, which the bracelet will quickly absorb.
Essential Oils to Help One Reap Maximum Benefits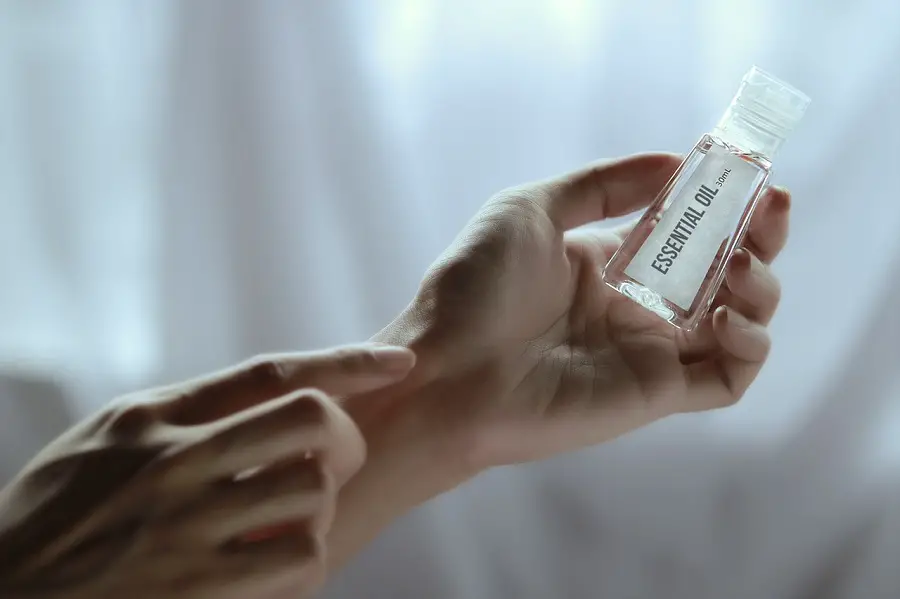 Although any essential oil will work wonders with a diffuser bracelet, it is crucial to remember not to use Hot or Thick oil.
It is also important to avoid using any prediluted essential oils, as these do not mix properly.
We have a list of the best essential oils, which provide maximum benefits with a diffuser bracelet.
Still Wondering How These Work?
Read on to Find Out More…
Lotus
Mostly used in massage, bath soaps, and body lotions
The perfect option for aromatherapy
Promotes better skin texture and condition
Neutralizes free radicals
Lavender
Rejuvenates mind and spirit
Relaxes the nervous system by reducing anxiety and tension
Is fragrant and offers restorative properties
Rose
Best floral aroma useful as a natural perfume
Strengthens the immune system
Provides the user with confidence and self-acceptance
Lemongrass
Best oil for treating wounds and prevent infection
Offers powerful anti-inflammatory benefits
Provides antioxidant properties
Ginger
Those listed here are some of the best essential oils to combine with a diffuser bracelet for obtaining the maximum therapeutic benefits. There are however many more options you can choose from to experience the senses that appeal to your "nose"
Zinc Alloy Bracelets
Zinc alloy made by adding 55% of copper to zinc, offers many therapeutic benefits to the person wearing a zinc alloy bracelet.
For starters, these bracelets can help a person manage inflammation and pain. Zinc also helps increase the bodies' energy and immunity levels.
Chakra Healing Bracelets
Did you know? There are seven wheels inside the human body, which keep on turning to maintain the energy flow in the body.
These seven chakras are how the body functions to its maximum capacity, and any ailment in one of these will work-to-rule the body.
The chakra healing bracelets are available in different colored gems with each of them offering a different benefit.
Stainless Steel Bracelets
Stainless steel jewelry is widely used as it also conveys therapeutic benefits.
Did You Know?
Stainless steel bracelets are hypoallergenic, which means these do not cause any damage to your skin. If your skin is sensitive to wearing jewelry, stainless steel is a good choice, as it does not cause a skin reaction.
A person looking for a bracelet, expecting it to last longer than others while providing a safe hypoallergenic option, should chose the stainless steel bracelets.
Skeptics Still Do Not Believe the Benefits of Wearing Such Jewelry
This is even more reason why we are going to present to you our findings of the best benefits.
If you only believed that the heavenly fragrance of essential oils is all a diffuser bracelet offers, we have more to teach you.
Aromatherapy At Its Best
Stress and anxiety are often the culprits behind many mental health issues.
However, applying a pleasing aroma to your essential oil diffuser bracelet and wearing it wherever you go, will help ease your mind.
It provides you with complete relaxation combined with the benefits of the essential oil used.
Say Goodbye to Perfume
We know how many of you love to wear perfume, but hardly anyone thinks about the harmful chemicals used in its manufacturing.
Try replacing these harmful chemicals with something natural such as an essential oils. These do not have harmful ingredients are completely natural and will not harm your skin.
Lasts Throughout for the Day
The essential oil diffuser bracelet provides the wearer with the best therapeutic benefits throughout the day.
There is zero need to refill the essential oil, as the bracelet will take care of the fragrance.
Increased Efficiency
An added environmental benefit… did you know that using essential oil combined with a diffuser bracelet produces next to no waste?
There is no need to mix the oils in water before using them with the bracelets, as these are entirely pure.
What more could one desire than having the best therapeutic experience along with saving money and helping to protect our planet in the process? It is a significant advantage of the essential oil diffuser bracelet, and all of us should aspire to cleaner living!
In Summary
The essential oil diffuser bracelet is a bonus in disguise, which once combined with the essential oils, can provide the wearer with maximum therapeutic benefits.
The only thing the individual needs to remember is to get one from a reputed seller who offers natural stones. These bracelets are truly worth the money, given the healthy benefits they provide!