People with vision problems have many options available to them to improve their sight. Three of the most popular corrective solutions are LASIK surgery, eyeglasses, and contact lenses.
Each of these options comes with its own pros and cons, and the right choice may vary from person to person. After all, you'll want to take into account factors like cost, eye insurance coverage, and maintenance.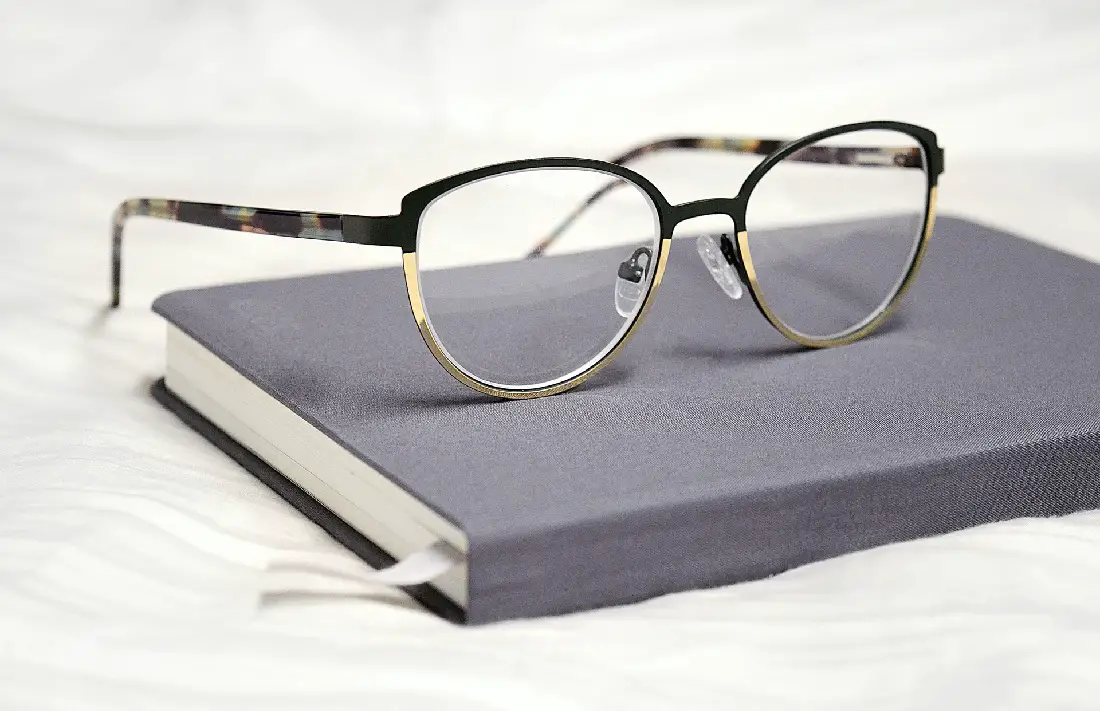 In this article, we'll break down the pros and cons of LASIK, glasses, and contacts so you'll better understand what to consider when weighing your options.
LASIK surgery pros and cons
LASIK (laser-assisted in situ keratomileusis) is a minimally invasive surgery that corrects vision impairments, including near-sightedness, far-sightedness and astigmatism. The largely painless procedure lasts less than 30 minutes and involves reshaping the patient's cornea. It can have a permanent or semi-permanent effect.
Let's look at the pros and cons of LASIK.
Pros
One-time procedure and payment with lasting results
No daily maintenance required
Ideal for active people
Easy to wear non-prescription sunglasses
Cons
A large payment up front
Only available to those 18 or older with healthy eyes
Mild side effects possible after surgery, including some discomfort and blurred vision
Commonly not covered by insurance because it's an elective surgery
Glasses pros and cons
Glasses are a helpful solution for people who may not want to undergo surgery or who want the options of changing their frames and prescriptions as their eyes age. They are also the most comfortable option for many people with vision impairments.
Pros
Easy and convenient to acquire and use as needed
Not invasive since they don't touch the eye
Provide a form of eye protection
Come in many shapes, colors, and sizes to be used for style and fashion purposes
Available to most people of any age
Often covered by eye insurance
Cons
Can be expensive depending on the frame designer and lens type needed
Must be replaced as prescription changes
Difficult to use while active, such as in sports or swimming
Easy to break or misplace
May not provide full peripheral vision
Contact lenses pros and cons
Contact lenses sit right on the eye, so they often aren't visible while wearing them. Yet they require a good deal of maintenance and reordering, especially if used daily.
Pros
Aren't visible like glasses
Provide more comprehensive peripheral vision
Better suited for wearing during sports
Commonly covered by eye insurance
Cons
Must be regularly replaced, which can get expensive over time
Require daily maintenance for proper disinfection and storage
May cause discomfort or dry eye
Not advised for people of certain ages, such as children under 8
Easy to lose and break, since they're made of such a thin material
Which option is right for you?
Your choice of corrective solution will depend on your personal preferences, insurance options, financial situation, and eye care needs. If you don't want to deal with any long-term maintenance, for example, you might opt for LASIK surgery. Or if you want your purchase to be covered by vision insurance, you might go with glasses or contact lenses. Whatever you choose, it's important to thoroughly research the options available to you so you can make the best decision for your health.