One of the biggest misconceptions is that you need to starve yourself to lose weight. Well, whoever told you that is lying to you. The fact of the matter is that you need to eat more, to burn more calories and fat. Just take athletes for example.
Do you know how much food they consume on a daily basis? A lot, I can tell you that. But there is a saying that athletes burn fat even when they are sleeping and sitting. The reason is simple, they have frequent meals, but all of that is food that burns fat.
In that spirit, today I want to give you some recipes for breakfast, lunch, and dinner that will help you burn fat. Instead of turning towards comfort food that is rich in unhealthy calories, try some healthy burning fat recipes and weight loss smoothies.
Here we go.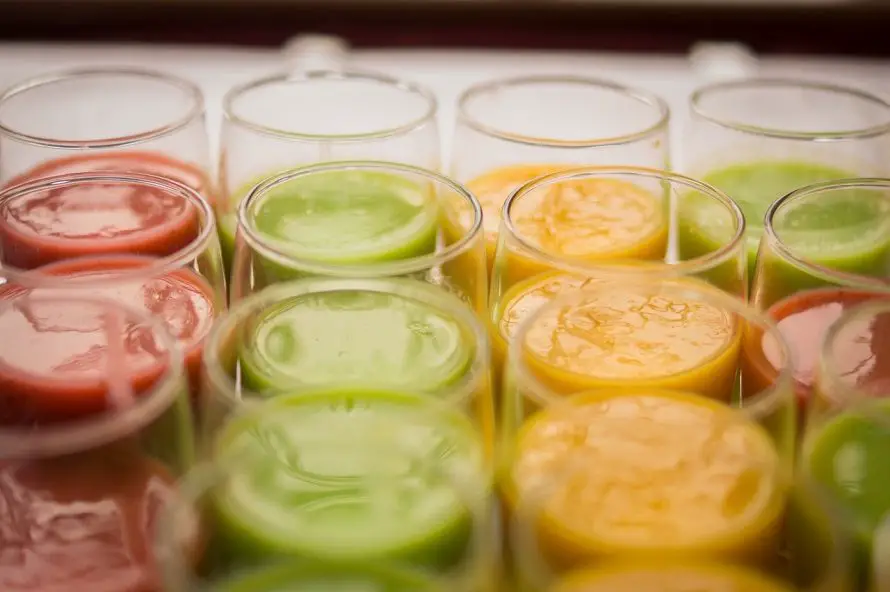 Breakfast
Two of the most common recipes for breakfast are omelette and smoothie. I want to give you an option for both of those.
Let's start with the omelette first.
For this recipe, you'll need the following:
1 cup of chopped broccoli
3 egg whites
1 egg yolk
2 tablespoons of feta cheese
1/4 teaspoon of dried or fresh dill
Heat a pan and bring it to medium heat. Coat the pan with olive oil, and then add broccoli. Cook for three minutes. Beat your eggs in a small bowl. I prefer to use more whites than yolks because of the extra protein. But beating just two whole eggs is good as well. And feta and dill to the egg, and mix well. Pour the mixture into the pan, and cook for 3 more minutes. Flip the omelette and cook for 2 more minutes. You can serve this dish with whole grain toast.
Smoothie
For your smoothie, I recommend you go the banana way. After all, banana is the best fruit you can add to a smoothie due to the high fiber amount. This is what you need.
½ ripe banana
½ cup of fat-free milk
½ cup of fat-free yogurt
2 tablespoons unsalted peanut butter
1 tablespoon of honey
Add all ingredients to a blender and blend until smooth. Pour into a glass and drink. You can add some ice cubes if you like.
Lunch
When you think of a fat burning recipe for lunch, the first thing that comes to mind is a salad. And in that spirit, I have two salads for you.
Salad#1
The first one is a mix of fruits and veggies with some quinoa seeds in there. Here is the full ingredients list:
1 cup of quinoa
2 cups of kale
1 medium carrot
½ cup of sliced almonds
1 cup of blueberries
1 cup of grape or cherry tomatoes
Start by cooking quinoa per package instructions. Before we start, if you want a sweet salad, use grapes, and if you want a sour salad, go for cherry tomatoes. For the dressing, I recommend a simple olive oil and vinegar dressing. Combine one tablespoon of dressing with sliced kale in a bowl, and mix until all of your leaves are coated. Add all the ingredients in a separate bowl, and mix to combine.
Salad#2
For the second salad, I recommend trying something like simple cabbage salad. There are some twists and turns along the way, do not worry. Here is what you need:
½ head of savoy cabbage
½ head of red cabbage
1 apple
½ cup of walnuts
½ cup of golden raisins
¼ red onion
2 tablespoons of ACV
1/8 teaspoon of cayenne pepper
1/3 cup of Greek non-fat yogurt
2 tablespoons of agave nectar
1 teaspoon of fennel seeds
½ teaspoon of salt
Start by preparing the dressing. For the dressing you need to whisk the ACV, cayenne pepper, yogurt, agave nectar, fennel seeds, and salt in a small bowl. After you have your dressing, slice the cabbage, apple, and red onion in a large bowl. Add walnuts and raisins. Top it off with the dressing.
Dinner
For your fat burning dinner, you have two options. The first one is to go for chicken or turkey meat. And the second is to go for some fish. I have a recipe for both options.
Chicken
Let's start with chicken. I have a great chicken piccata recipe for you. Here is what you need.
12 ounces of boneless chicken breasts
2 tablespoons of flour
2 lemons
2 tablespoons of parsley
2 tablespoons of minced capers
4 tablespoons of olive oil
Start by pounding the breasts to get an even ¼ of an inch thickness. Then dredge them in flour. Heat a large pan over medium heat. Add olive oil, and wait until the heat is sizzling. Add the chicken breasts, and cook for two minutes per side. In another pan, chop the parsley, squeeze the lemons, and add minced capers and ground black pepper. Bring the mixture to boil, and then simmer for two minutes. Serve the chicken in a dish, and then pour the sauce over.
Salmon
For your fish dinner, I recommend salmon noodle bowl. Here is what you need.
4 ounces of noodles
5 ounces of acorn squash
6 ounces of salmon filet
1 tablespoon sesame oil
3 tablespoons of fresh lime juice (you can add lime zest for more intense flavor)
4 ounces of cucumber
½ small avocado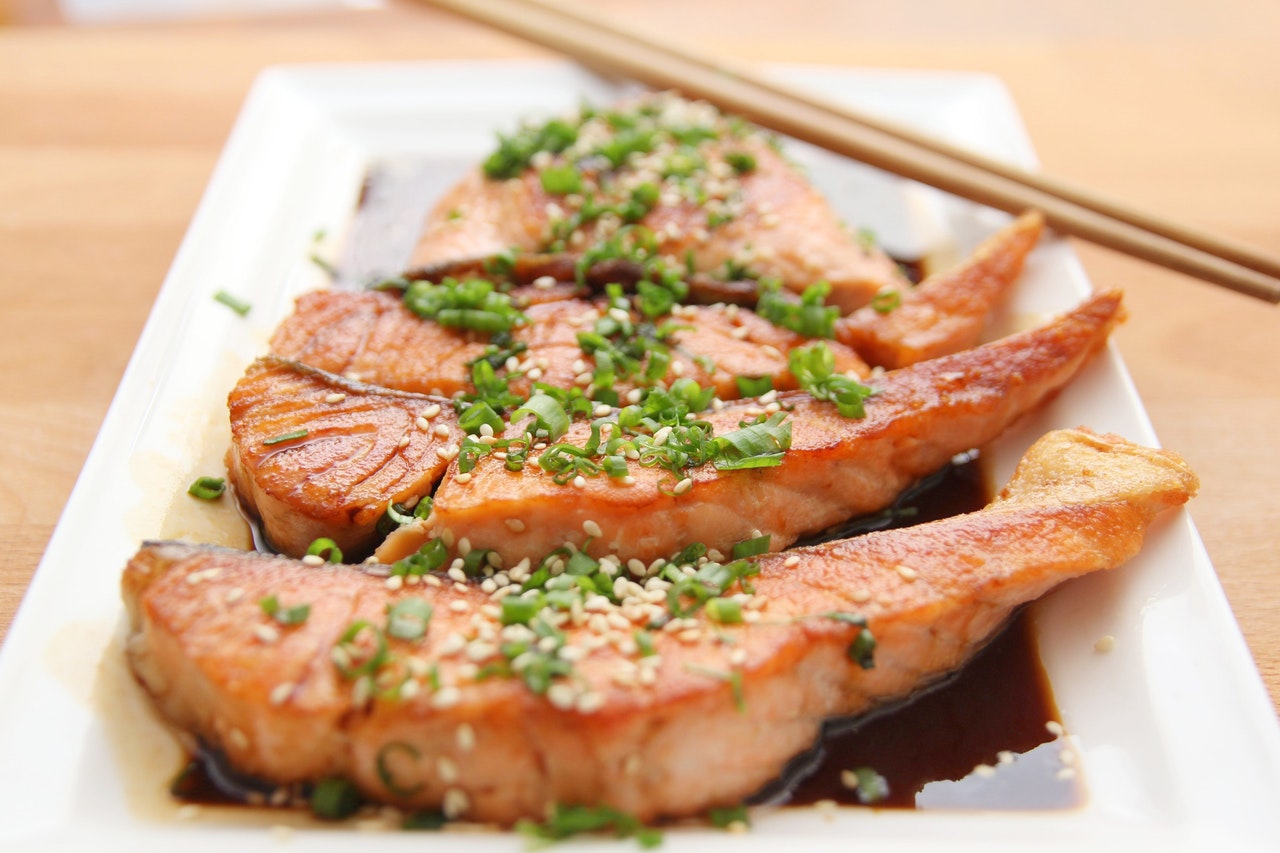 Start by cooking the noodles. Add them in a bowl with boiling water, and cook for six minutes or until soft. Remove the noodles and put them on a clean plate. Add squash to the boiling water, and cook for 20 minutes or until soft. Heat a pan over medium heat, coat with olive oil, and cook the salmon for 2 minutes per side.
In a small bowl, prepare your vinaigrette by combining sesame oil, lime juice, lime zest, salt, and pepper. Slice the cucumber and avocado. Combine all the ingredients in a medium serving bowl. Add the salmon at the very end.
---
Revision 19.3.2019 – 404 link removed.
Revision 29.10.2020 – 404 link removed.