Please note: the use of CBD for medical or recreational purposes may be illegal in your country.
Other than making, paper, clothing, and rope, hemp is known for two of its most popular compounds. CBD and THC. These two compounds are two of over one hundred chemical compounds found in the hemp plant. They can act together to render a full-plant experience, or alone to produce a particular effect.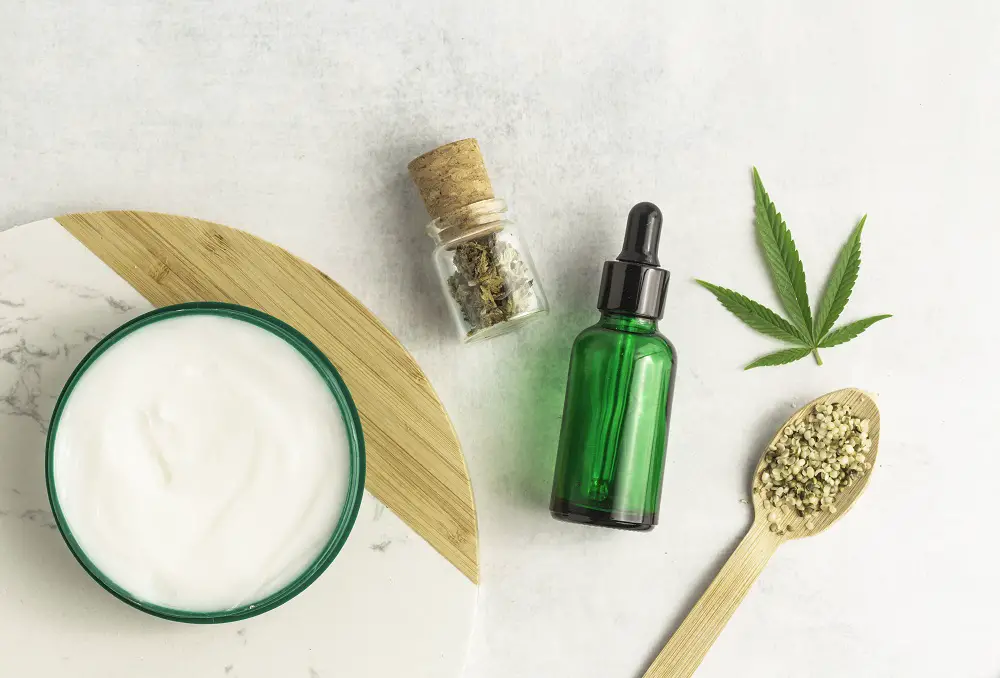 If there was a pageant for supplements, CBD could win all of the categories. The popularity category would be a landslide victory. CBD's popularity has skyrocketed since December 2018.
The Farm Bill was signed and made CBD legal across the United States. CBD has been remove from the Federal Government's banned substance list due to the Farm Bill. As CBD continues to win all of the awards in the supplement world, this article will navigate through seven tips when buying CBD.
Source of Hemp
You should research the company and find out where the hemp is grown. We suggest that you buy products from companies that use hemp from the US. When you purchase a product from a company that uses hemp from another country, you put yourself at risk of consuming a contaminated product.
The land on which the hemp is grown in other countries is usually contaminated. Pesticides, herbicides, and artificial fertilizers are all to blame. You should never consume products from that type of environment.
Extraction Method
It is debatable that extraction is one of the more critical phases in the production process.  Quality CBD products could undergo one of three extraction methods. These methods include lipid extraction, alcohol extraction, and Co2 extraction.
Each has a unique process. Lipid extraction involves steeping the dried hemp flower in coconut oil. Alcohol extraction involves using cane alcohol to extract the CBD from the hemp plant. Co2 extraction involves using carbon dioxide with a controlled fluctuating temperature.
We recommend that you look for products that use Co2 extraction because other extraction methods such as ethanol and butane can be harmful and destroy the chemical makeup of CBD.
Third-Party Testing
All CBD products should have third-party laboratory results. The results will reflect how pure or potent the product is.  Also, the test covers consumer concerns such as safety and the amount of CBD that is in the product.
Product Types
With so many types of CBD products on the market, you can get confused when you are ready to buy a CBD product. Your experience will not be overwhelming if you know what your condition is and what effects you want to experience.
Consumers tend to choose a sublingual, gel capsule, or gummy bear product when they have an internal issue. These types of products require the oral consumption method.
When it comes to external issues, we would recommend a CBD topical solution such as a CBD Stick or CBD Massage Oil. You can even find CBD products for animals such as CBD Horse Pellets.
THC Levels
Your CBD products should not contain more than .3% THC by weight.  If it does, it is not legal by federal standards. Keep in mind that you can test positive on a drug test if your CBD product contains any amount of THC. We recommend a Broad Spectrum CBD product if you are concerned about a drug test.
Traceability
Your CBD product should have a batch number listed on the package. The batch number is linked test results of that product.
With that information, you can trace the journey of that product from its manufacturing process to its selling point.
Customer Service
Customer service should be at the forefront of any CBD business. Patronize businesses that have exceptional customer service.
If you are unable to speak with a customer service representative by phone, find another brand. Customer service representatives should be knowledgeable about the product.
Reviews
With google right at our fingertip, it is easy to check the reviews of a business. It is a good idea to look at the reviews of a company and its products. The reviews will give you an idea about the company and its products. Be aware that some companies pay certain websites for good reviews. With this in mind, look for reviews from websites that are non-bias and have verified buyers' reviews.
Finding a good CBD company and a CBD product that you like doesn't have to seem like an impossible task. Be patient with yourself while on this CBD journey. Learn about the different types of CBD and the various CBD products on the market. Explore these products. You will find one you like. We hope this article has been helpful.