Written by: Natalia Semeshina, medical content writer & editor.
"Massive Changes": A Mother's Story of Refusing to Giving Up After Her Son Had a Stroke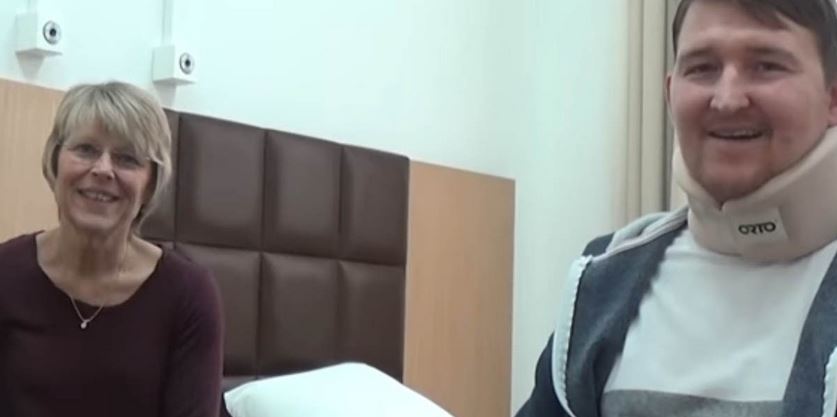 Hello, my name is Julie. My son Carl had a stroke two and a half years ago in Britain. He had done very well after the stroke, but there was more improvement to be made.
We were told after 10 months of therapy that he would stay the way that he was. He was under my care for 24 hours a day at that time, and I thought "No, that's not good! He can't stay like that…he can't do anything!"
I vowed not to give up. 
That's when a friend of mine told me about stem cells, and I looked into it. After the national health service funding ran out, we brought Carl to Moscow for stem cell treatments. 
After several treatments, Carl can eat, turn lights on and off, change stations on the TV, make facial expressions, in addition to having more control of his bladder and excretory functions.
The changes were massive and I am so very pleased! 
Julie was taking care of her son Carl for 24 hours a day after he had a stroke. Stem cell therapy provided by Swiss Medica regenerative medicine center gave him some independence while getting her freedom back:
Because of complications due to the stroke, Carl couldn't eat. After the first stem cell treatment, he started eating soft foods. After the second treatment, he started chewing. 
There was a lot of improvement in his strength, and his speech was coming along. The third time we brought him to Moscow we saw massive changes. After the treatment, he was able to lift his legs and slide them over by himself. His breathing improved, along with coughing and sneezing. Before the treatment, he couldn't do any of that.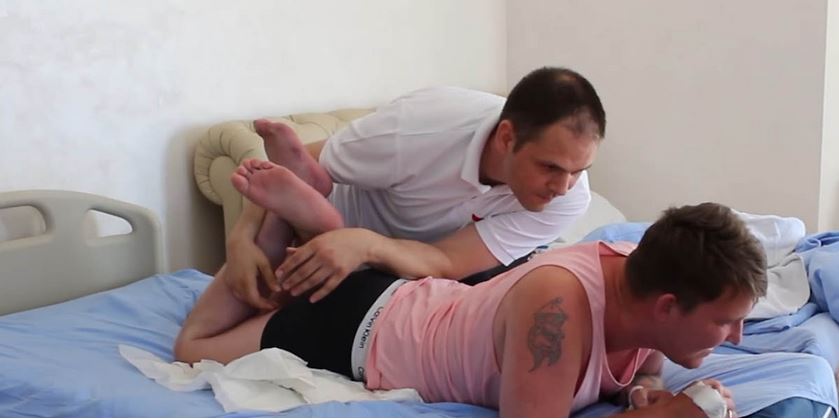 Following the stroke, he couldn't sit in his chair for longer than a half-hour, but now he can sit for eight hours. He can balance himself on the bed with his feet on the floor, and lift his arm up and down. He is able to pick up his own toast and bite it properly.  
The therapy is fantastic, absolutely amazing!
He was able to start saying words like mom, dad & now – these are really good words for him!
Toileting is now under control…it is such a relief!  Before he couldn't wait…it had to be "now". Since the treatments, he is now able to wait 20 minutes. 
I used to have to put his toothpaste on his brush and help him brush his teeth. But now he can pick up the toothbrush and gargle. All this was possible after 8 days of treatment. It's well worth it!
Carl likes to play poker, but he couldn't hold the cards. Now he can hold the cards and play. He can now turn the lights on and off, and use the turning knobs to control the heating. 
Massive changes!
His sleeping has improved drastically, and he can sleep right through the night. His facial expressions have changed…he smiles now! It's as if his entire face has changed and he can make different expressions.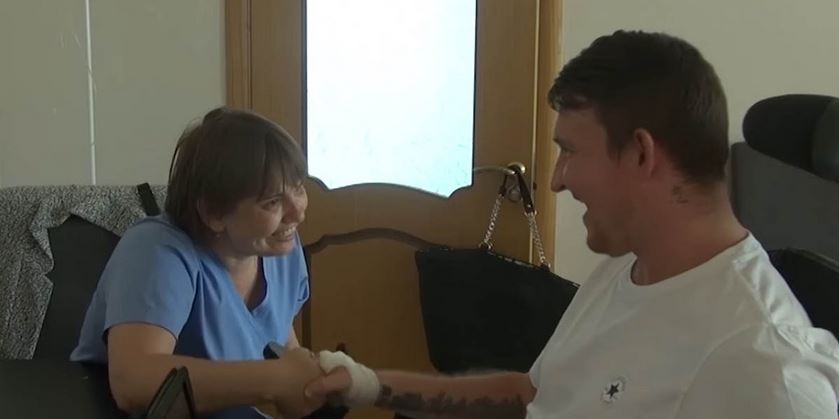 His tongue is coming out further and moving from side to side, and can now swallow properly. This is probably why his eating has improved so much. 
The changes are unbelievable, and I'm very happy. I used to have to care for him 24 hours a day. It was constant and all the time. He would ring me to turn the light on, turn it off, change the channels on the TV, stuff like that. But since treatment, he's now able to sit in his chair and change the channels on the TV himself.
It's no longer so demanding on the family, and I don't have to worry at night that he's going to ring me at 2:00 or 3:00 a.m. because he does things himself. Obviously this has to do with physio, but stem cells have helped him a great deal in bringing about these changes, it's really unbelievable!
I know here that you will do everything you can to help Carl.
And I know he will walk!
I'm not saying that he will run or play football, but I know one day you will have him walking! 
What Is Stem Cell Therapy?
Stem cell therapy uses stem cells to regenerate tissues broken down in our body by diseases.
Stem cells are unique to every physical body and every individual. Research has shown that they are able to morph and change into other cells and regulate regeneration processes. The amount of these types of cells in our bodies decreases as we get older. Combined with lifestyle factors and genetics, this leads to age-related diseases.
What Stem Cells Do In The Body
Since stem cells multiply and stimulate the growth of new cells, it's theorized that cultivating and injecting them into the body can help treat diseases. Stem cells are also believed to be beneficial for combating autoimmune conditions because it is believed that they are involved in immune processes in the body.
How Stem Cell Therapy Works
The first step in stem cell therapy involves harvesting stem cells from fat tissue, gums, bone marrow or peripheral blood. These are then cultivated in a lab into a therapeutic dose.
Following preparation, they are then injected into the body in one of four ways: (1) Using an IV (intravenous), (2) Spinal Cord (intrathecal), (3) Muscle Injection (intramuscular), or (4) Joint Injection (intra-articular). The administration method depends on the disease being treated and is tailored to the patient.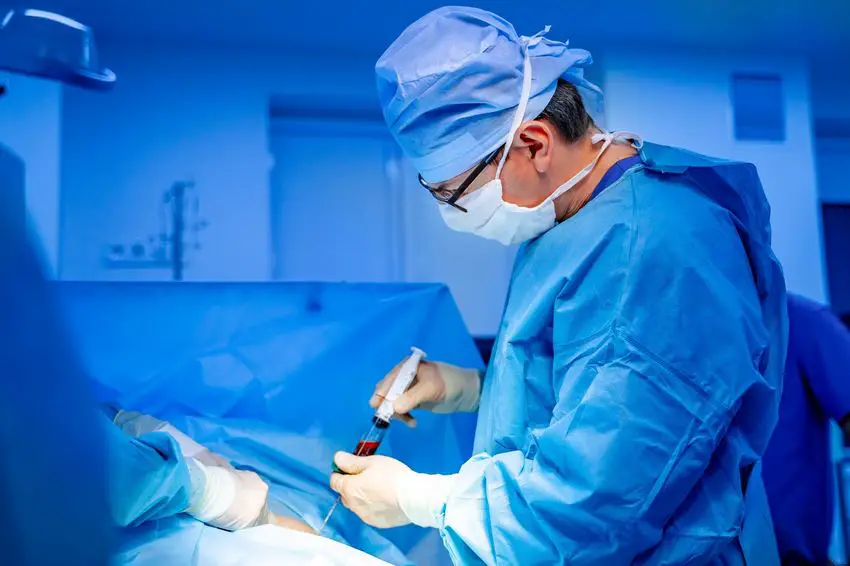 Bone marrow transplant operation
Following injection, the stem cells circulate in the area where they were administered until they gravitate towards proteins secreted by inflamed or damaged tissue. The stem cells then start regenerative processes to eliminate the cause of the diseases or reduce its symptoms.
Stem Cell Therapy Results
Each stem cell therapy can result in the injection of over 100 million stem cells per dose. The stem cells then directly address damage to the body and trigger the healing process, in addition to:
reducing inflammation in joints
relieving pain
restoring function
reducing the signs of aging
stimulating the formation of neurons
reactivating blood vessels
Many people turn to stem cell therapy before undergoing some types of surgeries. In the case of degenerative arthritis, stem cell injections can help reduce inflammation around joints. Reports and testimonials have shown that this can help increase range of motion and relieve pain without surgery.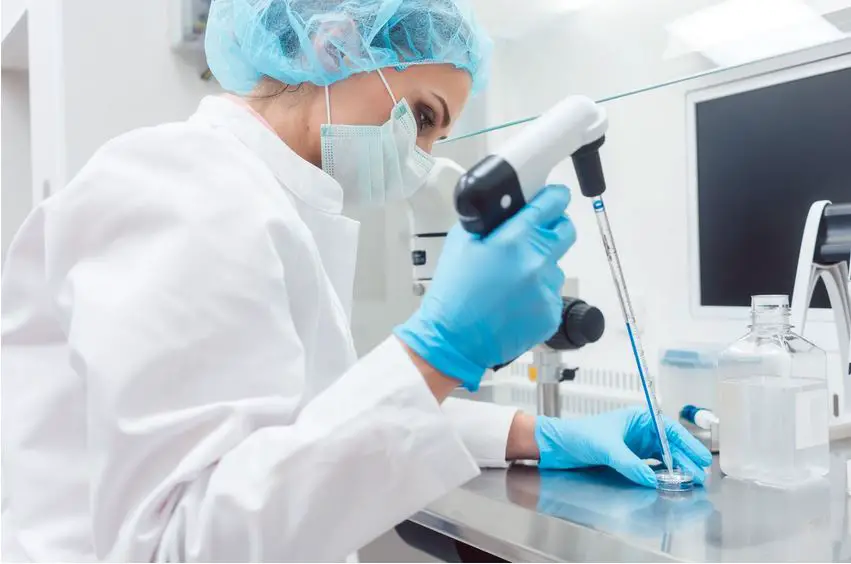 Processing of cell-based product
Many regenerative medicine therapy centers like Swiss Medica offer stem cell injections in their range of treatments to address a wide variety of conditions, including:
Liver disease
Parkinson's disease
Lung diseases (like emphysema, chronic bronchitis, etc)
Multiple sclerosis (MS)
Autism
Alzheimer's disease
Arthritis
Macular degeneration
Post-stroke condition
Can Stem Cell Therapy Treat My Condition?
People and their diseases are very different, so there really isn't a general answer to this question. Since the effects of stem cell therapy are unique for all people, it is important to conduct your own research and speak to a professional at a reputable clinic.
Can Stem Cell Therapy Help Me?
Stem cell therapy is not a universal way to treat all known diseases, and since everyone is so different the results vary.
There are many factors to consider that go into the analysis of each patient. These include age, the time that the patient has had the disease, lifestyle considerations, genetics, and other biological factors. The major assumption is that the body has a large capacity to heal itself using cell-based products. Stem cell therapy seems promising for conditions that cannot be treated with the help of conventional medicine.
Written by: Natalia Semeshina, medical content writer & editor.