Choosing the right health insurance is one of the most important decisions one can make before retirement. And yet, for many Americans, insurance is a tough puzzle to crack. Both private and federal options are available, and understanding the differences between the two is essential if you want to make sure your plan covers your health needs and long-term requirements.
Unfortunately, the number of uninsured US citizens increased considerably between 2017 in 2019, and, according to the Current Population Survey Annual Social and Economic Supplement (CPS ASEC) and the American Community Survey (ACS), 26 million Americans did not have health insurance at any point in 2019.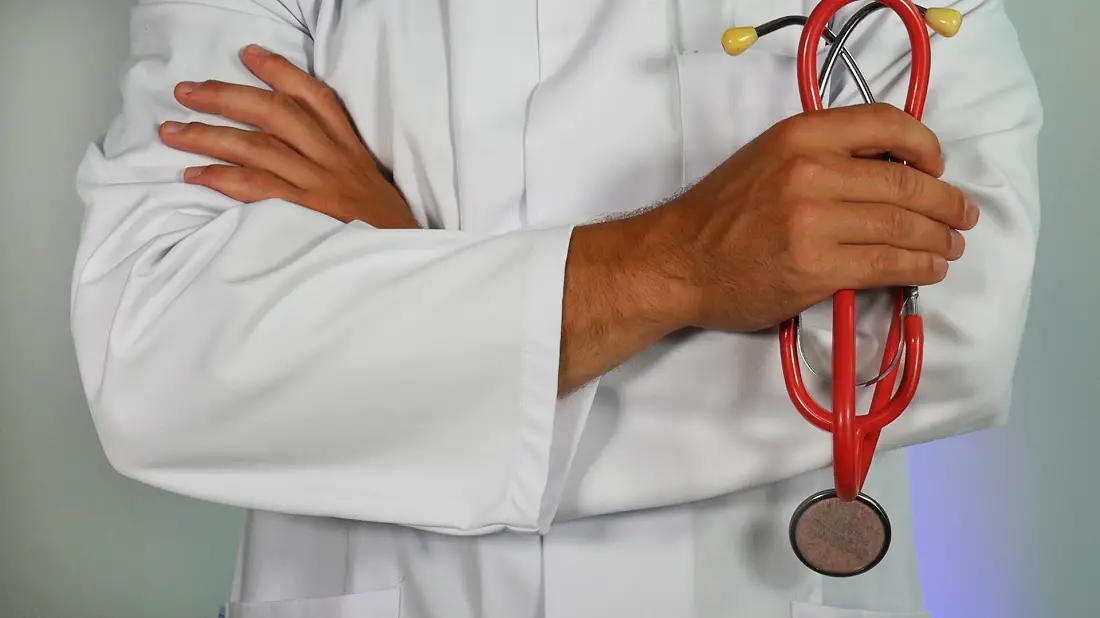 Not having health insurance is a massive financial risk. Especially after the age of 65, when the risk of chronic conditions increases, one expensive treatment is enough to lead to bankruptcy or crippling debt. One study even ranks medical debt as the #1 cause of personal bankruptcy. According to the Us Department for Health & Human Services, you should file for Medicare three months before turning 65. But here's where things can get a bit complicated: should you apply for the original Medicare, or should you go for the alternative, Medicare Advantage, which offers extra benefits? And is Medicare better than private insurance?
Here's what you need to know about Medicare Advantage plans and how to choose the right one for you.
Original Medicare vs. Medicare Advantage
First, let's see what Medicare Advantage is and how it compares to the original Medicare.
As you probably know, Medicare is the federal insurance plan for people aged 65+, some younger people with disabilities, and people with End-Stage Renal Disease. It includes:
Hospital Insurance (Part A)
Medical Insurance (Part B)
Prescription drug coverage (Part D)
Medicare Advantage, also known as Part C, is an all-in-one alternative to Medicare, and it provides Medicare benefits through a private-sector insurer. Medicare Advantage covers everything that was already covered by Medicare, plus a few extra services, such as dental and vision, and hearing. The services included in MA Plans are provided by private companies, which must follow Medicare terms.
If you get Medicare Advantage, you'll still get the services included in Part A and B, but they'll be covered by Medicare Advantage, not the original Medicare.
Medicare Advantage Plans and how they work
There are several Medicare Advantage Plans you can choose from, depending on what you need. Each of these plans comes with its own terms, such as whether or not you need a referral to see a specialist or how much you pay out of your pocket. Keep in mind that the plans are subject to change.
All Medicare Advantage Plans cover emergency care. You'll get coverage for:
Part A and Part B services
Extra services such as dental, hearing, vision, fitness programs, medical transportation, and more.
Most Medicare Advantage Plans also include Part D.
Anyone can join a Medicare Advantage Plan, as long as they already have Part A and Part B and they live in the service area.
Health Maintenance Organization (HMO) Plans
HMO Plans focus on preventive healthcare services from doctors, hospitals, and medical facilities in the Medicare Advantage network. Most of the time, you will need a referral from your family doctor to see a specialist. You can only get these services from the doctors and clinics in the network unless you need out-of-network emergency care, urgent care, or dialysis. Otherwise, you cover the costs in full. You can, however, choose HMO Point-of-Service plans, which offer out-of-network benefits. Most HMO Plans have prescription drug coverage (Part D).
Preferred Provider Organization (PPO) Plans
As part of PPP Plans, certain healthcare providers are preferred, and you pay less for choosing them. However, you can go to doctors, clinics, and hospitals outside this preferred network in exchange for a higher cost. Emergency and urgent care are included in PPO Plans, and, in most cases, prescription drug coverage is, too.
Private Fee-for-Service (PFFS) Plans
Private Fee-for-Service (PFFS) Plans are offered by private health insurance companies. With these plans, you can receive healthcare services from any doctor, hospital, or clinic that was previously approved by Medicare and that agrees to treat you. The healthcare provider will also need to accept the plan's payment terms. Prescription drugs are sometimes covered; if not, you can join a separate plan.
Special Needs Plans (SNPs)
Special Needs Plans (SNPs) are HMO and PPO plans that include all the services and benefits of Part A and Part B, plus several other services and benefits that were specially chosen for people with certain healthcare needs or low incomes.
To qualify for a Special Needs Plan, you must live in the service area and meet one of these requirements:
Have a chronic health condition, such as cardiovascular disease, cancer, or autoimmune disorders (see the full list here.)
You live in an institution (i.e., nursing home), or you need nursing care at home – this is called an Institutional SNP or I-SNP.
You're eligible for both Medicare and Medicaid – this is called a Dual Eligible SNP or D-SNP.
You can only stay in an SNP as long as you meet the eligibility criteria. For example, if you no longer live in the area of service or no longer suffer from the chronic illness, your membership will be discontinued, and you'll have to choose another plan. All Special Needs Plans include Medicare drug coverage, as well as emergency care and out-of-area dialysis.
Medical Savings Account (MSA) Plans:
Medical Savings Account (MSA) Plans are a combination between a high-deductible insurance plan and a medical savings account. After you apply, the plan will assign you to a bank, and you'll set up the account. Then, Medicare will allocate a certain amount of money for healthcare costs, which will be automatically deposited every year into your account. You can then use this money to pay for healthcare services, including those that aren't covered by Medicare. However, if you spend all the money in your account and you still need healthcare services, you will need to cover those costs from your own pocket. If you don't use all the money by the end of the year, it will be transferred to the following year. MSA Plans do not include prescription drug coverage.
Medicare Advantage costs
According to the Federal Government, one of the biggest perks of Medicare Advantage is that it has lower premiums. However, you should keep in mind that you will still have to cover out-of-pocket costs such as copays, coinsurance, and deductibles. As explained in this article in Houston Chronicle, the more you use Medicare Advantage, the lower the chances of saving more money than you would with the Original Medicare + Medigap plan.
The costs of Medicare Advantage depend on your chosen plan, and you will have to pay the Part B premium. As of 2020, that's a minimum of $144.6, but people with Social Security benefits can pay as little as $130. Depending on your income and needs, the costs can go as high as $1,500 and beyond. According to Medicare, the financial aspects you should consider include:
monthly premium
Part B premium
in-network yearly deductible
deductible for prescription drugs
in- and out-of-network out-of-pocket maximum
copays and coinsurance
Ultimately, the costs of Medicare Advantage can be worth it if the plan you choose matches your budget, needs, and preferences. While the five plans are pretty broad, they may not be right for everyone, and, sometimes, private health insurance can be a better option.
Things to consider when choosing a Medicare Advantage plan
There are no one-size-fits-all solutions when it comes to health insurance. To make sure that Medicare Advantage is right for you and that you're choosing the best MA Plan, take these factors into account:
Costs
Budget is the first and most important thing to consider when choosing a Medicare Advantage Plan. Apart from understanding the premiums, deductibles, and copays of each plan (you can use a comparison tool for this), make sure you have a realistic view of your budget and how much you can afford to pay for healthcare. Keep in mind that you may need to refill your prescriptions and that you may need out-of-network care that isn't covered by your plan.
Coverage priorities (including coverage you may already have)
Medicare Advantage covers all the services in Part A and Part B, plus several other services, such as dental, vision, hearing, and medical transport. Prescription drug coverage can sometimes be included too. That being said, every plan is different, so take into account any underlying health conditions and coverage priorities you may have before choosing a plan. Also, if you already have another type of healthcare coverage, such as Medigap, you may have to drop it.
Prescription drugs
Not all Medicare Advantage plans have prescription drug coverage and, if they do, they may not cover your prescription drugs. If they do not, you may have to join a separate Part D plan too.
Healthcare providers
Many Medicare Advantage Plans force you to go to healthcare providers in their network, which may be a problem if you already have a preferred healthcare provider and they're not included. If the network's healthcare providers are too far from you or you want to work with someone else, choose a plan that offers out-of-network coverage.
CMS ratings
The Centers for Medicare & Medicaid Services (CMS) have a rating system that includes 45 different performance measures, including customer support, drug pricing, complaint reports, and preventive care. Every year, these reports are made public, and this can give you an idea of other people's experience with a certain plan.
Coverage outside the US
Neither Original Medicare or Medicare Advantage offer coverage for healthcare services outside the US. If you plan to travel a lot during retirement and you want to avoid high healthcare costs, you should purchase supplemental insurance that also has travel coverage.
Conclusion
Medicare Advantage Plans may have lower out-of-pocket costs than Original Medicare, as well as additional healthcare services, such as dental, hearing, and vision. However, the costs and benefits vary from plan to plan, and you may sometimes be limited to healthcare service providers in Medicare's network. Before you decide for or against Medicare Advantage, make sure you understand your budget and health requirements and that you weigh all your options, both federal and private.