While the expanding demand for healthcare has become front-page news, public health professionals and hospital management staff are at odds as to how to deal with this issue. Some industry professionals believed that the answer was building more hospitals to deal with this demand.
This has turned out not to be the case, as oversaturation in hospitals has led to a lower quality of care.
Seth Whitmer explains how innovation in the healthcare field will help existing hospital systems treat more patients efficiently and with true attention to their needs. Seth is an experienced healthcare management professional in Washington so he's seen firsthand how a rising population is impacting the healthcare system.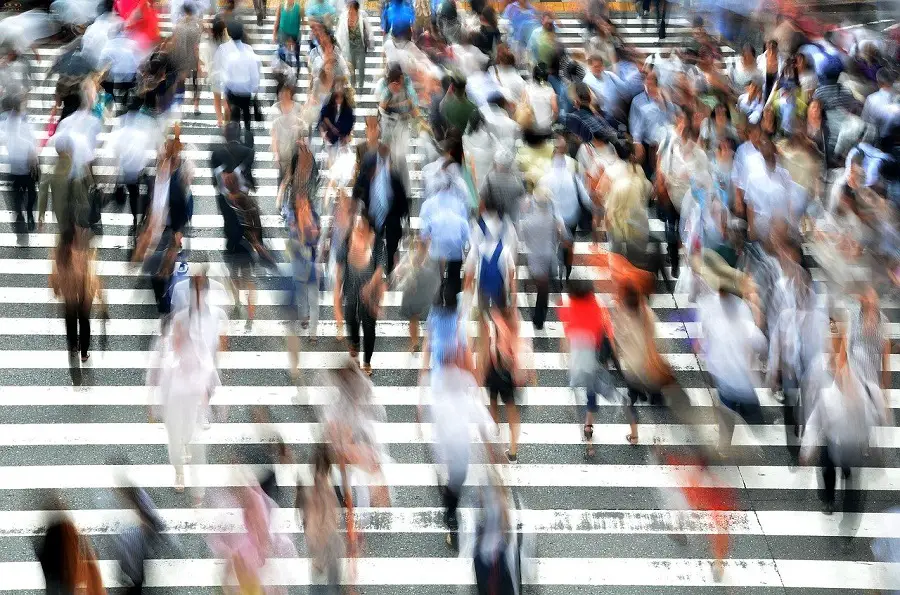 The Growing Demand
The American population is undergoing several different demographic changes which will lead to a growing demand for healthcare. The United States population is projected to grow by up to 10.8 percent in the coming decade. The increase in population will drive demand for more healthcare services.
Healthcare demand is also rising due to the aging of the United States population. As the large generation of Baby Boomers progresses into their 60s and 70s and beyond, the population will become older and sicker.
By 2030, there will be 72 million people age 65 or older in the United States. One way to ameliorate the costs of healthcare for this population is to create better healthcare education, focusing on preventive care and non-interventional medicine.
Other new demands on the medical care system are being brought about by the popularity of the Affordable Care Act or Obamacare. Under this system, more people are being insured, and these extra patients are laying their demands upon the medical care system. While this is an overwhelmingly positive development for the country, the increased patient load may strain existing systems.
Simply building more hospitals is not the solution. There is an ever-present shortage of medical staff like nurses, physicians, and nurse practitioners. Seth Whitmer believes that the focus for healthcare organizations should be leveraging the existing healthcare system to keep up with demand.
Telemedicine
Telemedicine can help doctors see more patients per capita and will help those who are not ill enough to come into a medical appointment. These appointments, when moved off the traditional roster, will make room for sicker patients in the office. Many routine ailments can be treated via teleconference or in a streaming video call, including prescribing necessary medications.
Telemedicine can also help healthcare services reach disadvantaged and rural populations. Rather than building a new hospital in a rural area where it may not be able to draw enough patients to support itself, telemedicine encourages the wise use of presently existing physician capacity.
Electronic Medical Records
One of the primary ways that physicians' offices save time is by the use of electronic medical records or EMRs. An EMR helps doctors and patients by reducing the administrative time that is needed to sort through records.
While there is some need for people to input the doctor's medical data into the system, once it is there, it is able to create a more efficient form of care.
Artificial Intelligence
AI systems are available which help doctors do their work more efficiently. There are systems in place which help doctors perform their daily work in terms of diagnosing and treating illnesses.
With intuitive AI interfaces, physicians are able to make better use of the existing data which has not previously been tapped. This reduces the amount of time that physicians need to train on these data retrieval systems.
Advances in Surgical Techniques
Further advances in surgical techniques are helping patients live longer and healthier lives. When these innovations are put into play, they help existing doctors treat their patient load more efficiently. Treatments like virtual trauma reconstruction and infrared technology are responsible for better patient outcomes.
Implantable devices are also available to provide up-to-date information about a patient's state of health 24 hours a day, reducing the need for office visits.
Encouraging Nurse Practitioners and Physician Assistants
Since there is a shortage of nurses and doctors, students in the nursing field should be encouraged to become nurse practitioners or physician assistants. These professions can help a great number of people receive preventative and primary care.
When the staffing levels currently available are able to meet patients' needs, there is less need for new medical offices to keep up with patient demand.
Innovation Drives Healthcare
Rather than focusing on building new hospitals, existing medical care professionals can treat more patients when these methods are used. Seth Whitmer reminds healthcare providers and patients that their health depends on proper preventative care.
When patients are able to receive this care in a friendly and convenient setting, they are far more likely to comply with doctors' requests to maintain their health. This lowers the overall demand on the medical system and allows it to do more with less.