Choosing a master's program is a big decision, no matter what field of study you're exploring or where you are in the US. There are many aspects to consider when you apply for a place at a university, and not all of them are obvious to you at first glance.
With nursing, you have to think about your current lifestyle, how the program is going to fit around your nursing career as it stands now, what specialty you want to develop, and many more things that are simply too many to list.
To put it shortly, when applying for a master's degree, you have your work cut out before it's even started.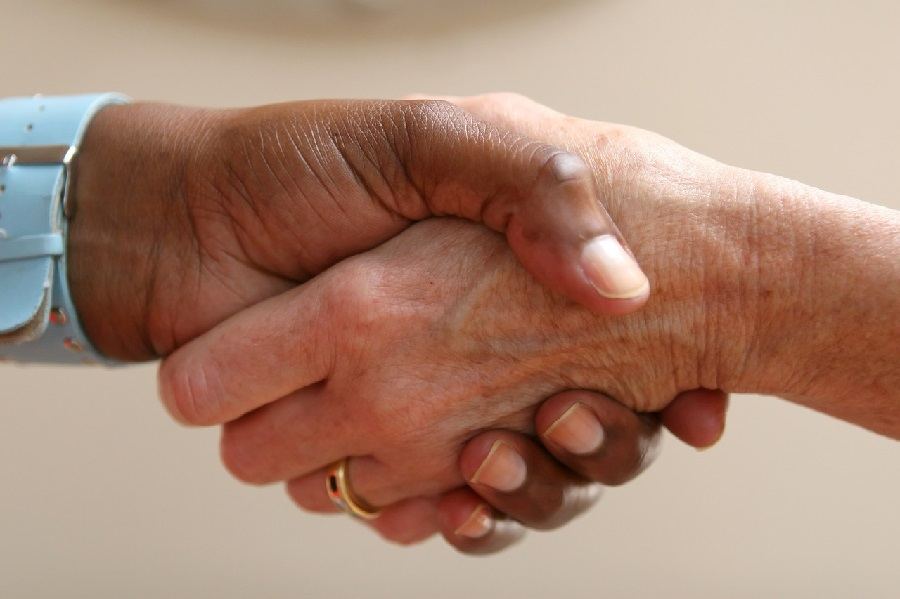 It can be overwhelming but don't be put off if you are seriously considering furthering your education; you can approach the application process methodically with these following tips and you'll be able to find the nursing program that's perfect for you with all your energy left over to push you to succeed on your course!
1. Do Your Research
This is an obvious step, but an extremely important one, too. Just like with an undergraduate program, it's essential that you research the universities and the programs you are applying to so that you know exactly what you will be doing on the course if you are accepted. Most college websites offer detailed descriptions of the courses they offer. Read up on these and consider if your interests and passions line up with the course content.
You may also be invited for an interview to secure your place on the program; you will need to be fully prepared for this so that you can convey how passionate you are about the program and the institution itself. It's very similar to the job application process. You want to enjoy your nursing program just as much as your place of work, so it will be very beneficial to you to research the beliefs, ethos, and general attitude of the schools you apply to.
2. Keep Track of Your Favorites
When you are trawling through various universities and programs, it can be difficult to recall the ones you liked the most after an intense research session and you can end up losing track of which ones you liked and which ones you disliked.
Create a spreadsheet or document to manage your research; even something as simple as noting down the names of the university and the program and giving each a score out of 10 can be enough for you to make a decision in the end. Note down what you like and dislike about each university and each program so that you can refer back to it later on at a glance.
3. Consider How it Will Fit into Your Life
A nursing career is demanding and challenging on the best of days; you often have various shifts and each day is different from the last. You will need to think about the demands of the master's courses you are applying for and whether you will be able to put your all into the program and fit it around your schedule.
Some universities now offer master of nursing education online programs, which make integrating education around your career much easier than ever before! With online programs like these, you can even continue to work full-time as you work towards your degree. If you have a busy schedule and lifestyle outside of your work that you don't want to give up, you should consider online programs as well as traditional ones so that you don't have to sacrifice either your desire to learn or your day job; you can still receive an excellent education and support this way from the program and institution.
4. Know What You Want to Gain from Your Program
In the initial research process, you should probably have some general ideas about what you want to learn from your program, what you want to get out of it, and where you want to go with it after you complete your master's degree. It's important that you develop a clear idea of your goals so that you can compare these to the programs you're looking into and applying for.
If you complete a program that, in the end, offers you completely different career opportunities than what you were hoping for, then it will have been a waste of your time and your money. When you do your research into the programs and the universities, make sure to also take note of the opportunities they can offer you afterward.
For example, if you have a dream or career goal of someday teaching and sharing your passion for nursing, then learning how to become a nurse educator would be the perfect choice for you.
5. Go with Your Gut
Big, life-altering decisions like choosing your master's program can be stressful and time-consuming, so if you have a gut feeling about a certain program and university, then you should go for it. Of course, consider the previous tips when making your decision, but often there are only small, slight differences that can make you choose one program from another. If you come across a program that you just know in your heart of hearts is completely right for you, then go for it.
Lastly, it's good to remember that your decision isn't final. You could attend your first week of classes and find that, actually, the program you picked isn't for you, and that's fine. Most programs and universities accommodate situations like this and you will be able to change your program until you do find the one that works for you.
No matter which direction you choose to take your nursing career in, there is a program out there that will match your career goals and fit around your schedule, and there is a university and community within it that will encourage you to reach those goals.