If you are just a typical couch potato, perhaps the idea of dating someone who visits the gym regularly might be a bit intimidating. But what's the worst that could happen? They might motivate you to do better, get fitter and healthier.
And who wouldn't want that? On the other hand, if you are someone who loves eating healthy and exercising, it would only seem natural that you would look for the ideal partner within the fitness dating pool.
Regardless of which above mentioned group you belong to, if you are still uncertain whether or not a fitness-loving partner is the perfect match for you, here are some additional benefits that might inspire you to enter such a relationship.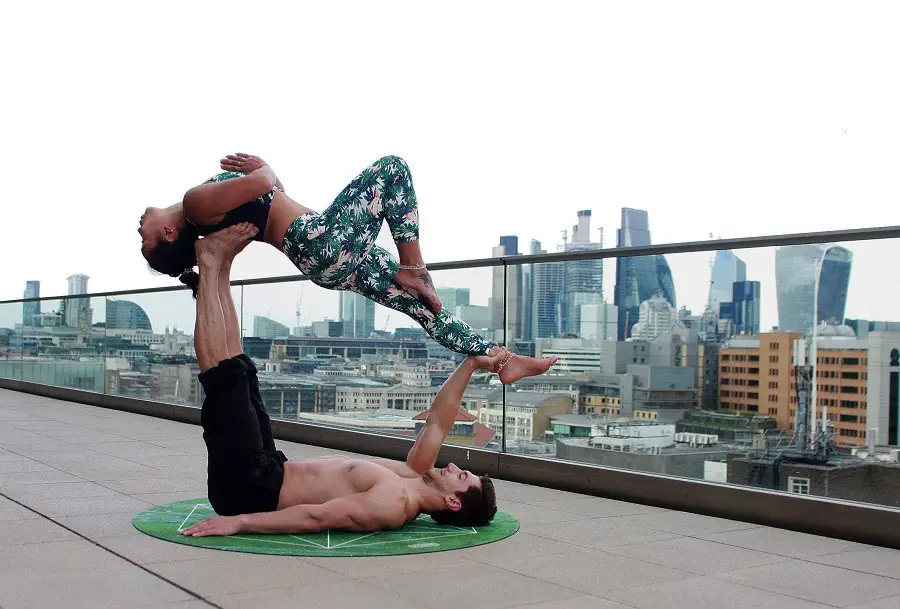 Your Diet is Bound to Get Healthier
No, not less tasty, just more healthy. We know where your mind went, steamed vegetables day in and day out, with a side of bland and devoid of salt, but this is definitely not the case. A lot of fitness enthusiasts love cooking and preparing healthy and tasty meals, mostly because they know that exercise without proper nutrition won't provide them with the right results.
So instead of indulging in those fast food cravings, you'll get to share a vitamin and protein-rich meal that will do your entire body good. Awful isn't it. So if you are looking for a fitness-loving partner in fitness personals you might want to check if they listed cooking as one of their favorite activities, just to make sure they know what they are doing in the kitchen.
You Will Have Your Own Personal Trainer
This is one of the best aspects of dating someone who knows their way around the gym. A lot of fitness singles are actually looking for an exercise partner. But if you are still new to this world, they will be more than happy to give you some tips and pointers so that you can spend quality time both in the gym and outside of it.
In addition, you'll get someone to cheer you on,  someone who will be there in your corner helping you finish a set or run those last couple of miles. And who wouldn't want that, having a person in your life who will not only motivate you to do better, but also be there to help you when you feel like giving up. Sharing this type of activity can only strengthen a relationship.
You'll Get to Go on a Lot of Adventures
Most fitness enthusiasts are very outdoorsy, this means they are usually finding different fun activities to do outside. And the best thing is you'll get to share that with them. You can go hiking, rock climbing or swimming. And if you travel together too, be ready to do a lot of exploring when you get to the desired destination.
Your fitness date will not settle for lying on the beach, you'll get to try surfing, cycling in nature or even something a bit more extreme like paragliding. The number of adventures you can go on is limitless, with the best part being the fact that they are a way of bringing you closer to your partner while helping you stay in great shape.
So as you can see, they're quite a few reasons you should consider dating a fitness enthusiast whether you are one or not. Not only will you be in a loving relationship, but it will also have a positive effect on your health. From helping you get or stay in shape, to inspiring you to eat better and simply enjoy life through numerous joint adventures that await you.