Working from home does have an enormous amount of benefits; however it's not always perfect for everyone. It's crucial that those who are working from home monitor their emotional and physical wellbeing so that they can stay healthy and mentally stable.
You also want to ensure that you are being proactive and aren't procrastinating or wasting your time.
Whether you are just working from home temporarily, or full time, try and create a step by step guide to follow. In this article, we are going to take a look at ways to improve your wellbeing so that you can work and live at home stress-free.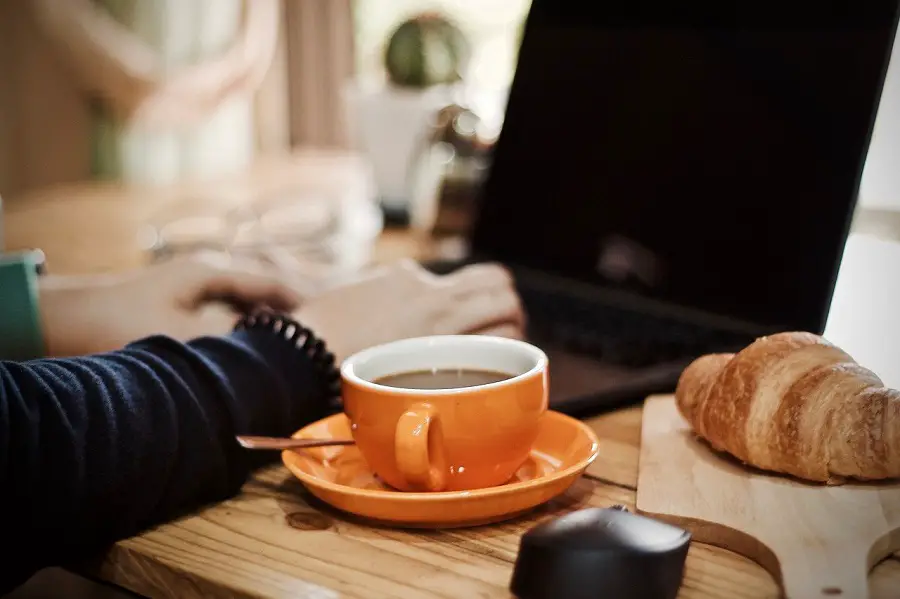 Create a schedule and stick to it
With remote work, comes increased flexibility. It's easy to want to sleep in, and take breaks all the time when you don't have a regular set work schedule. To help increase your productivity, it's best to create a program that you can follow each day of the week. Try waking up at the same time in the morning and start working at the same time every day, so that you can get yourself into a routine. Don't forget to make sure to include your breaks (enough to get you through the day), and aim to finish at a particular time.
Sticking to a routine ensures that you get the required amount of work done every day while allowing you time to rest and eat. You'll also find it easier to wake up in the morning and fall asleep.
In the morning, try and prioritize your tasks, so that the most complicated and important ones are completed first. That way, they can get finished while you are at your most productive point.
Take care of your physical health
When we aren't getting up and driving to work every day, it can be easy to forget about our physical health. However, it's essential that you try and stay as active as possible and take care of yourself. Exercise daily and make sure that you get at least thirty minutes of fresh air and sunshine.
If you're looking at a computer or digital screen all day, it can cause you to get regular headaches, get tired, and make your eyes strain. Blue light blockers can be put into glasses to minimize your exposure. It's also essential to ensure you have a supportive chair to reduce back pain and improve your posture.
Create your own office space
You want to achieve that perfect work-life balance, which is why your workspace and your private space should be separated. Aim to create a separate office space inside your home away from distracting areas. Having paper and files scattered around your bed can also cause you to associate sleep with stress, so if you have a separate room to keep your office in, that would be the best option.
Take a look at how to organize a product workspace, choose comfortable products, and install storage so that you can easily access your files.
Try not to stay in your PJs all day
Although staying in your pajamas all day sounds fantastic, it can hold you back from being productive. Waking up and getting yourself ready in the morning helps you awaken properly. You'll feel fresh, ready for work, and won't feel like staying in bed all day. Of course, you don't always have to get dressed up, but changing your outfit will make a huge difference.
Get a good night's sleep
Setting your own work hours can be one of the benefits of working from home, but without a good night's sleep, you might find it difficult to do anything at all the following morning. Sleep is important for revitalizing our body, and without it, we can succumb to stress and anxiety. Making sure you get at least eight hours of sleep a night can boost your immune system, and even assist with your eating habits.
Eat healthily
When you work from home, it can be easy to grab a snack instead of eating correctly. When eating during the day, try and stick to your planned meal breaks, so that you aren't continually snacking. If you have the extra time, you can even try meal prepping your lunches and snacks so that you have a healthy meal, waiting for you.
Sugary drinks may be delicious, but they can cause you to crash later on in the day, making you tired and even moody! Try to stick to drinking as much water as possible by keeping a bottle with you near your desk. Although it's not the best for you, You do not have to give up coffee, but try and limit it to only two cups a day.
Practice de-stressing techniques
After all the stress of online meetings and phone calls, it's essential that you take some time to yourself to unwind and de-stress. There are many de-stressing techniques that you can use, and each of them have their own unique benefits. Some of these include:
Walking: Fresh air and exercise is proven to help with stress and anxiety and can help you fall asleep more comfortably at night.
Meditation: Relax your mind and body with deep thought and breathing techniques.
Yoga: Relieve tension from the day with a variety of stress-relieving yoga poses that are proven to help reduce anxiety.
Reward yourself
After a long day's work, it's important that you don't forget you still have the option to go out there and have some fun! Party with friends, meet new people, and remember that just because you work from home doesn't mean that you have to be continuously isolated.
By following these steps, you can ensure that you are taking care of your physical and mental wellbeing and are living a healthy, active life. Remember that although you may feel isolated at times, you will always have others there for you. Have fun, stick to your schedule, and live your best life. Good luck!