A holiday isn't just a break from your everyday routine it's an opportunity to discover something new, while at the same time having a great and enjoyable experience.
Unfortunately, those with physical and mental disabilities can sometimes encounter difficulties with traveling abroad and such problems could end up spoiling the occasion.
So to try and limit the possibility of any issues and to provide a smooth trip abroad, in this post you'll find some useful advice to make this situation a reality for you. Read on to find out more!
Find the Right Holiday First
The first thing to do is choose the right holiday. You will of course know your own limitations so be realistic about the type of holiday you intend to take. At the same time, you need to do your research regarding what facilities are available to support you at your chosen destination.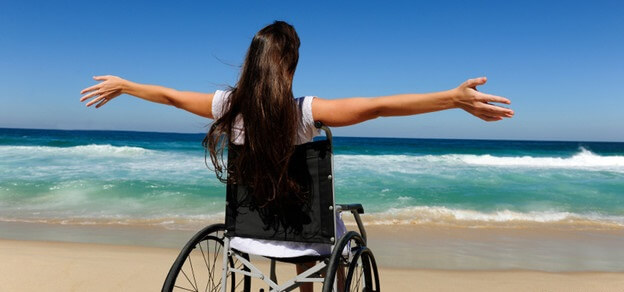 For example, is the hotel wheelchair accessible or do any sightseeing tours provide breaks and regular opportunities to rest? If in doubt, contact these places before you book.
Research your Methods of Transport and the Local Area
Similarly to the above point, if you need airport transfer or intend on traveling around the country you're visiting, make sure you find out whether or not they are disabled-friendly methods of transport and what the facilities are like across the respective nations.
Be aware though that it's quite likely that more remote places will be probably be less accommodating.
Have the Right Cover
Like any holiday you'll need to have comprehensive travel insurance in place to protect you against any incidents or accidents where you require medical treatment. What you'll be pleased to know is there are insurance companies who specialise in providing cover for disabled traveler. Such firms are the best option because they will have a great knowledge and understanding of different disabilities.
Know your Rights
You might not be aware of this but as a disabled passenger on different modes of transport you have certain rights and entitlements. You can find a comprehensive breakdown from Citizens Advice to use as a point of reference should you feel you are being discriminated against on your journeys.
So be sure to take on board this helpful information and in the end all there should be left to do is get your passport ready and set off to enjoy the holiday you deserve.