You've set the date, and now you are stressed out. You are not alone though: an estimated 10 million couples have experienced the same thing in the past few years while planning their wedding.
Despite the frequency of anxiety and stress among those who are about to tie the knot, it does not mean that you should not 
focus on managing your stress
.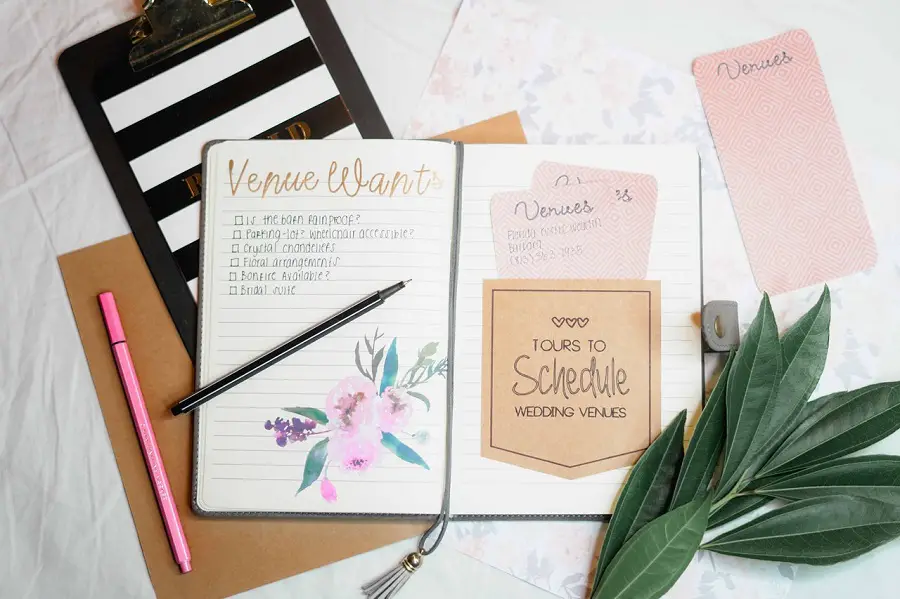 Psychologists across the United States and experts from around the world all say the same thing about this – destress and take care of your mental health. After all, your wedding is a happy occasion and planning it should be fun.
Take Care Of Your Mental Health
The Holmes-Rahe Stress Inventory
 understands how you are feeling right now: wedding planning stress is the 7th out of the 43 most stressful life events from its list. While stress is a normal response for certain situations, too much of it can have mental and physical impacts. This is why you should take care of your mental health while planning your wedding by accepting that your feelings matter and that you cannot plan everything in record time.
If 
you are struggling with the planning
 and the stress is causing some strain on your mental health, you can always hire a wedding planner to give you some breathing space. A wedding planner can take care of the venue and vendors, the food, and the logistical challenges that many brides and grooms dread facing on their own. You and your partner, on the other hand, can focus on what matters most – the love that you have found and your life together.
Tips On How To Manage Wedding Stress
Anticipating your anxiety is a good thing. If you are always nervous when you deliver a speech, you can skip that part entirely, and you don't have to feel guilty about it because it is your day, and it should be a happy occasion that does not make you uncomfortable in any way.
If you do not like crowds, you can always limit the number of guests by inviting just your loved ones and your friends. You should also make sure that your clothes during your special day not only look good: they should feel good too.
You 
being comfortable in your clothes
 will do wonders to your emotional well-being on the day of your wedding. As for general planning, be sure to take some time off from the planning itself. Go watch a movie with your partner or go hiking. Whatever you do, make sure to get your mind off your stressors.
Planning a wedding can be quite stressful. Remember, however, that it is one of the days that you've been waiting for all your life, so be sure to take care of your mental health in order to enjoy every minute of the planning and the wedding.