The holidays are known for being a time of cheer, family togetherness and celebration. But despite the smiling faces you may be seeing on your social media feeds, not everyone is feeling jolly this time of year.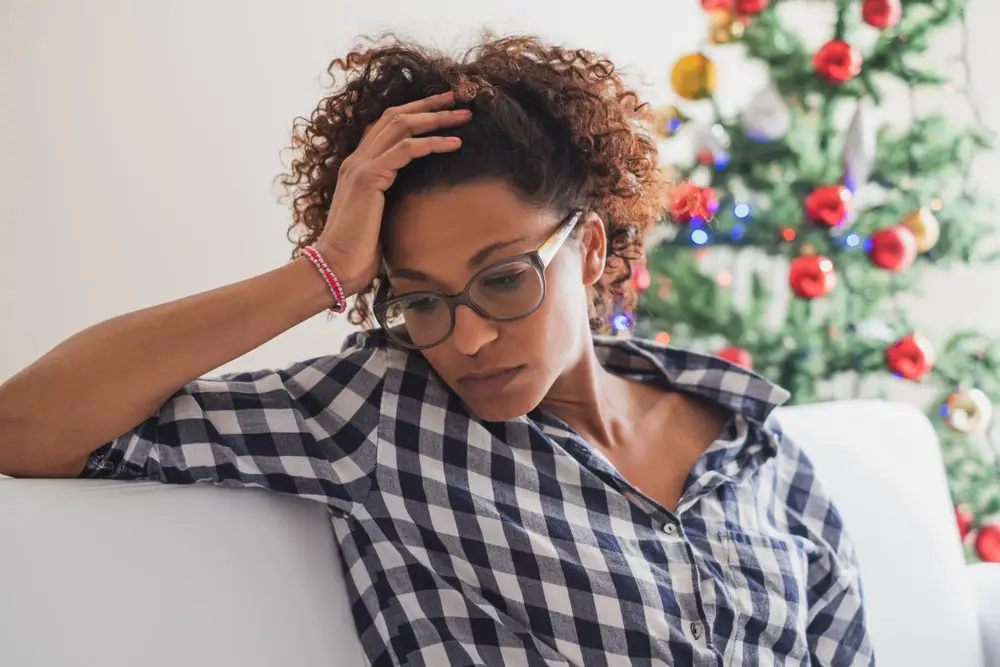 In reality, all that family time and closeness can lead to tension and clashes over everything, from politics to table manners. Throw in the financial strain of holiday spending, high expectations and an ongoing pandemic, and it's no wonder why many of us start feeling anxious in anticipation of the holidays.
Holiday stress is perfectly normal, but that doesn't mean you can't do anything about it. Keep reading for seven tips you can try to manage your stress and get back to a jolly state of mind.
1. Let go of perfection
When the holidays come around, many of us feel immense pressure for everything to be perfect. We want to see neatly wrapped presents underneath a show-stopping tree. We want to gather with our loved ones and share good food, laughter and memories. But more often than not, our expectations fall short of reality. The turkey is dry. Family members bicker. The cat won't stop destroying the Christmas tree.
Before you gear up for the holidays, let go of the picture-perfect vision you built up in your head. Things may not go exactly as planned, and that's OK. Give yourself grace and remember that imperfection is normal.
2. Prioritize your sleep
While it may be tempting to stay up late with out-of-town family and friends, doing so can make your stress seem a lot worse. That's because sleep deprivation can negatively impact your mood and make it harder to cope with stress, according to experts at Harvard Medical School's Division of Sleep Medicine.
To stay calm and joyful this holiday season, make sure you're getting plenty of sleep. If you're staying at someone else's home for the holidays, consider wearing a sleep mask (to block out artificial light) and earplugs (to block out the sounds of excited children) to bed.
And don't forget to go easy on the booze! Alcohol may make you feel sleepy at first, but it can cause you to wake up frequently during the night.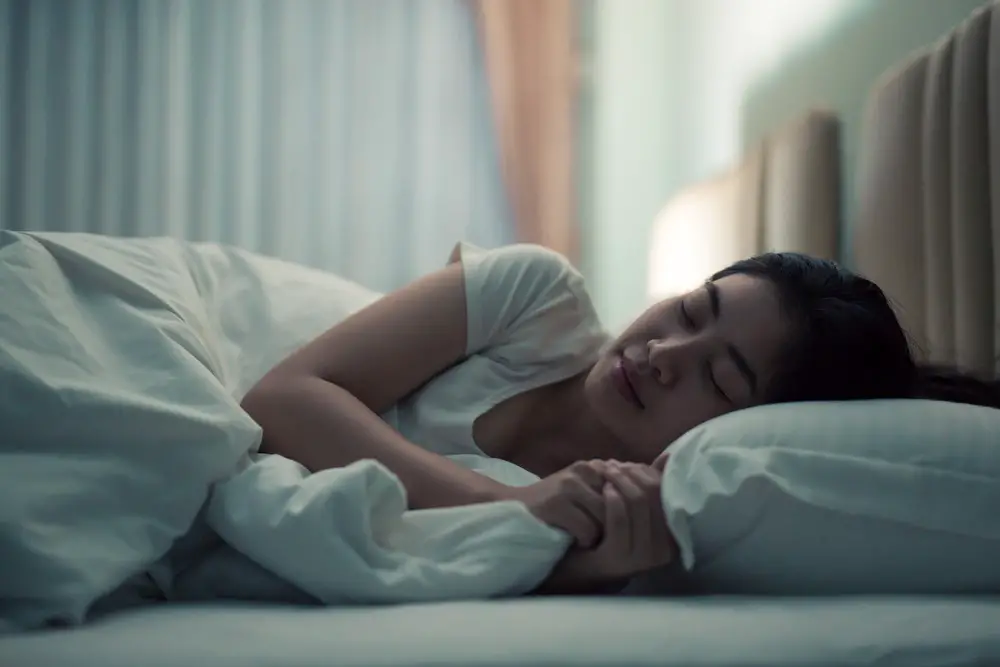 3. Don't overload your schedule
Between gift shopping, planning get-togethers and finishing up end-of-year work projects, the holidays can be a hectic time of year. The last thing you want to do is make your stress worse by taking on more responsibilities than you can handle. When making your holiday schedule, be realistic about your workload and don't be afraid to say no to things that might tip your stress levels over the edge. If you're notoriously bad at saying no to people, try this phrase instead: "That sounds like so much fun! Let me check my schedule first to make sure we don't have anything else going on and I'll get back to you."
4. Stick to a regular fitness routine
Apart from getting enough sleep, exercise is undoubtedly one of the best things you can do for your mental health. Research shows that staying physically active can bolster mood, reduce cortisol (the stress hormone) and help us stay mentally resilient in the face of stress.
Unfortunately, fewer hours of daylight and jam-packed social calendars can make it tricky to squeeze in a regular workout. To make things easier, make sure you dress appropriately for the weather. It can also be helpful to work out with a friend. If meeting up in person isn't an option, try a virtual workout with your friends instead.
5. Create a holiday shopping budget
Money is a big source of stress for many cash-strapped Americans, especially around the holidays. According to a survey from Credit Karma, nearly one in three American adults will take on debt this holiday season. Rising inflation and supply chain issues are increasing prices, adding even more financial strain and stress this time of year.
To avoid starting the new year in the red, create a holiday shopping budget and make a list of everyone you need to buy gifts for this year. Most importantly, only purchase what you need! If you decide to add people to your list at the last minute, try to keep things under budget by making them homemade gifts (think cookies, hot cocoa in Mason jars and DIY sugar scrubs).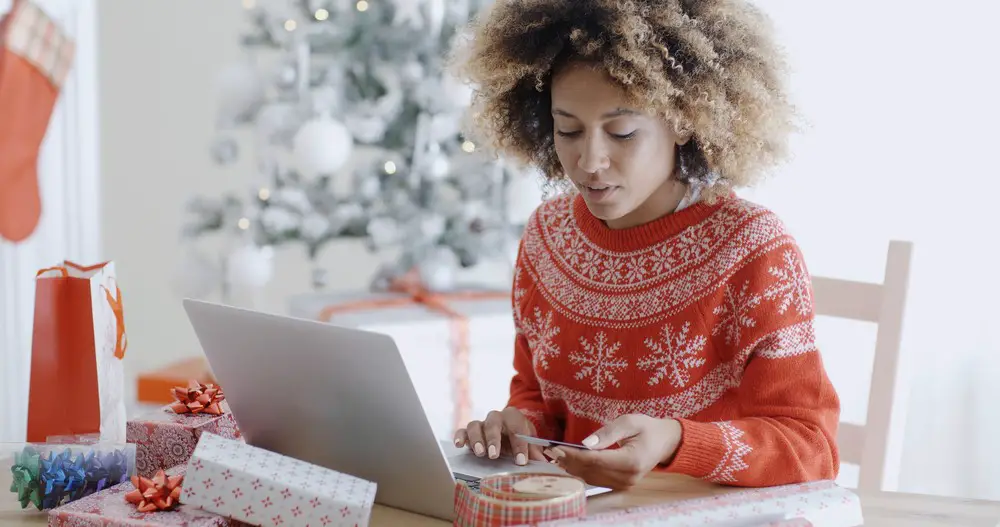 6. Make time for self-care
For many busy adults, the holidays mean planning fun activities for the family and taking care of their loved ones. But in all the hustle and bustle, we often forget to take care of our own needs first. When our emotional resources are depleted, it can lead to burnout and stress.
This holiday season, make sure you schedule plenty of time for self-care activities. Whether it's reading a good book by the fire, snuggling with a weighted blanket or listening to soothing music, it's essential to schedule activities that allow you to take care of your own emotional, physical and mental needs. Fill your own cup first, and you'll be in a much better position to dote on the people you love.
7. Diffuse rude people or situations with kindness
Despite the emphasis on spreading holiday joy and cheer, there is no shortage of Scrooges walking around this time of year. Black Friday shoppers push you aside to grab the last toy for their child. Your relatives question your life choices at the dinner table. Your boss overreacts to a minor problem at work.
In situations like these, it's easy to respond with anger. But doing so only adds fuel to the fire and increases your stress levels. Instead, try to be empathetic and respond with kindness. If your relatives are steering the conversation into politically fraught territory, bring the focus back on what binds you together. If a Black Friday shopper starts getting a little too aggressive, don't take it personally. Instead, think about what drives them to behave so rudely (e.g., they got laid off recently and can't afford the item without the deal).