Video games are fun. There are a lot of health benefits that come along with playing video game and studies can back that claim.
Sadly, professionals, including the people working for the healthcare industry, believe that gaming should be relegated to the younger generation.
These professionals also say that they do not have enough time to play games. The worst of all statements is that games don't have any intrinsic benefits for adults. That is a big misconception especially when it comes to health and fitness.
There's close to a dozen games that can be used in keeping health workers fit even in between shifts. These aren't the typical shooter games that recently become synonymous to the term gaming.
We're talking about games that will actually let players move, jump and ultimately perspire. These are that make you burn calories not add them. These are game titles that will prevent health workers from getting a stroke not contribute to the aforementioned stroke.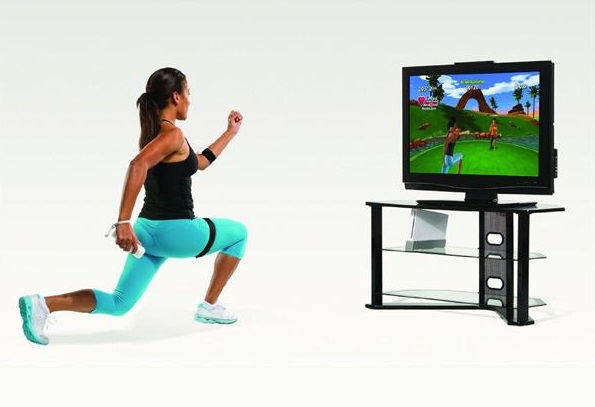 Just Dance 2016 (Playstation 4)
Ubisoft's Just Dance is just what the doctor ordered. It's an engaging game that lets you execute dance moves shadowing the game's avatar. As the player, you get the chance to pick the song you want to dance with and record your performance. As you play the game further, it will let you unlock new modes, new avatars and new songs. It's repetitive but it's very appealing.
The game gets an annual release with new songs as well as new features with every incarnation. The current version of Just Dance, Just Dance 2016, even lets you share your videos within the community. Dance your stress away and feel just right before the start of your shift.
UFC Trainer, Xbox 360
Ever wondered what it would like to train like a UFC fighter? It'll be difficult and time-consuming. So the next best thing is to pick up UFC Trainer for the Xbox 360. This game lets you punch and kick like the mixed-martial art champions on TV. You also get to play as different UFC fighters from different divisions if you get bored throwing punches with the virtual coach. The moves that need to be executed here can also be strenuous which is definitely good if you need to stay fit and healthy.
Wii Fit, Wii
Wii Fit is the game that started it all. All the new games that focus on interaction and physical activity trace its roots to Wii Fit and for good reason. Upon release of the game, Wii Fit sold really well in Europe, North America and to some success in Japan. The Wii Fit Board also sold exceedingly well when it came out in the market.
Various levels of exercises will be presented to players with the goal of completing the number of repetitions within the allotted time. Completing a set of exercises unlocks tougher exercises which will have you sweating in no time. Healthcare workers with a lot more time on their hands will definitely enjoy this.
Central, Xbox 360
The direct competitor of Just Dance and a title that is currently in hiatus, Dance Central uses the Xbox 360's Kinect camera to capture your movement while playing. Players are also required to dance in front of a camera to mimic the movement of their chosen avatar. The game's various modes are also similar to Just Dance.
The big difference is the number of songs you can use in the game and how the sensors worked better than the Playstation 3's counterpart, the PS Move.
There are hundreds of similar games, both new and old, that will really keep you fit even for a short period of time. But these titles are definitely the ones that will get you working up a sweat in the quickest time possible.