Gynecologic cancer rates are on the rise in the United States. As the population ages and risk factors such as being overweight or obese become more prevalent, more women will experience gynecologic cancer. There are other factors causing the rise in gynecologic cancer rates as well.
Dr. Randall (Randy) Gibb, a Gynecologic Oncologist, examines the rising incidence of gynecologic cancers and explains why the demand for Gynecologic Oncologists could rise by as much as 20 percent by the year 2050.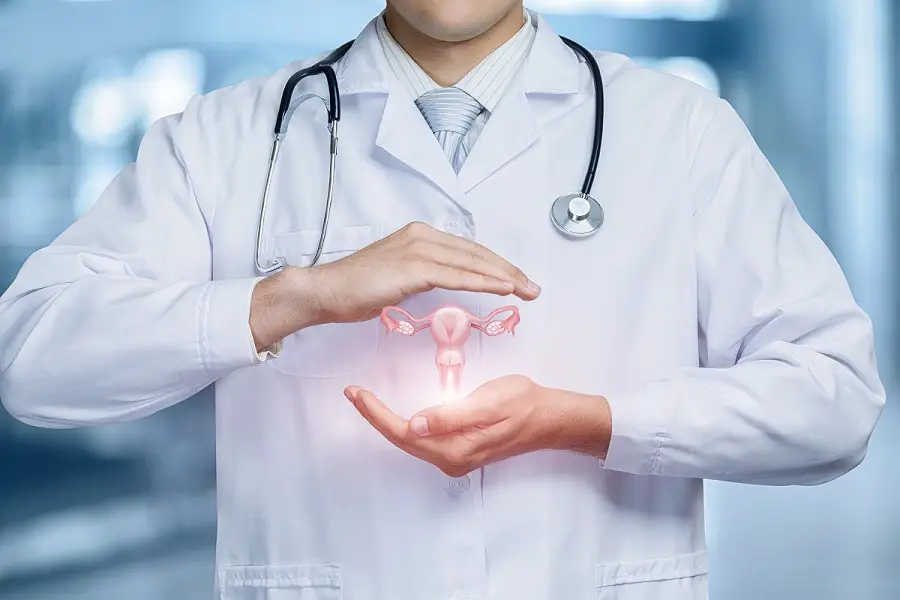 Cancer Rates
Cancer is the second leading cause of death in the United States. 606,000 people succumbed to cancer in 2019. While the two most common types of cancer are breast and prostate cancer, gynecologic cancers are also becoming more prevalent.
Overall, cancer rates have gone down in the United States since 1990. The five-year cancer survival rate has also gone up since 1990.
While the overall picture of cancer rates is positive, there are still serious problems that need to be addressed. Risk factors like obesity are multiplying year by year. No one is sure why obesity has such a strong effect on cancer rates, but the connection is there. Many people are also neglecting to get screening tests and to get recommended vaccinations that could save their lives.
Gynecologic Cancers
The rate of death from gynecologic cancers in the United States is decreasing overall, but the incidence is rising based on the growing and aging population. Advances in treatment, earlier detection, and vaccines for HPV have been cited as three of the reasons that the death rate is going down.
Ovarian Cancer
The rate of ovarian cancer is increasing around the world. At present, there are 300,000 new cases of ovarian cancer per year. Scientists predict that this rate could escalate to 371,000 new cases per year by 2035.
One of the major problems with ovarian cancer is that there are no screening tests for the disease. Frequently, this condition is not discovered until it has reached stage 3 or 4 and is less likely to respond to proper treatment. Women with ovarian cancer are at serious risk of death and other complications.
Cervical Cancer
Cervical cancer is one of the few gynecologic cancers with a declining incidence rate in the United States. This is being driven by the availability of a vaccine for HPV, the virus that often causes cervical cancer. Given to children at age 11 or 12, the vaccine is for both boys and girls. It
is expected to significantly impact the rate of cervical cancer over the next 20 years, and it has already had a positive effect on precancerous diagnosis.
Endometrial Cancer
Endometrial cancer, or cancer of the lining of the uterus, has also been a serious problem for many years. 53,900 new cases were reported in 2015 and 10,733 deaths were noted. This represents a death rate of 5 women per 100,000 in the general population. The diagnosis of endometrial cancer is increasing worldwide in recent years, with rates rising in more than half of the 43 countries studied, including the US. Rates are highest in North America and Europe. As mentioned previously the increased rate is thought to be due to increases in risk factors such as obesity, and having fewer children as well as delayed childbearing.
The Effect of Gynecologic Oncologists
Gynecologic Oncologists are uniquely positioned to help cancer patients return to normal and healthy lives. Gynecologic Oncologists receive training in both Obstetrics and Gynecology and Oncology. They are doubly board-certified and are qualified to manage all aspects of a patient's cancer care.
A Gynecologic Oncologist is able to coordinate care between primary care physicians and specialists. They are able to perform surgery on cancer patients as well as administering chemotherapy without the need for another doctor to supervise. Gynecologic Oncologists also work in partnership with Radiation Oncologists to plan and deliver radiation therapy. This means that the patient's care will be integrated and that the patient will have a strong ally on their side when fighting cancer.
In a 2007 study, it was found that the rate of survival for cancers like ovarian cancer is significantly higher for patients who are treated by a Gynecologic Oncologist.
Finding a Gynecologic Oncologist
Gynecologic Oncologists are often attached to medium-sized and large hospitals. For patients at small community hospitals, some travel may be necessary. For most patients in the United States, care from a Gynecologic Oncologist is easily accessible.
A patient's primary care doctor or Gynecologist can refer them to a Gynecologic Oncologist for coordination of care.
Fighting Cancer
Cancer is a frightening diagnosis, and many patients are afraid to receive screening tests because they fear the results. Doctors encourage all of their patients to receive the screening tests and vaccinations that are recommended for their age and physical condition. Unfortunately, in the case of ovarian cancer, no such screening test exists at this time.
The demand for Gynecologic Oncologists is predicted to rise by up to 20 percent before the year 2050. This is related to the increasing incidence of some kinds of cancer as well as the serious risk factors of age and comorbid conditions like obesity.
Dr. Randy Gibb believes that all patients with gynecologic cancers deserve to be treated by qualified Gynecologic Oncologists in their specialty field.