Many people go on strict diets and exercise regularly, but still struggle to meet their health goals. They often fail because they lack the information they need to make the best decisions.
A number of mobile apps have been developed for healthoholics. Demand for health apps has surged in recent years.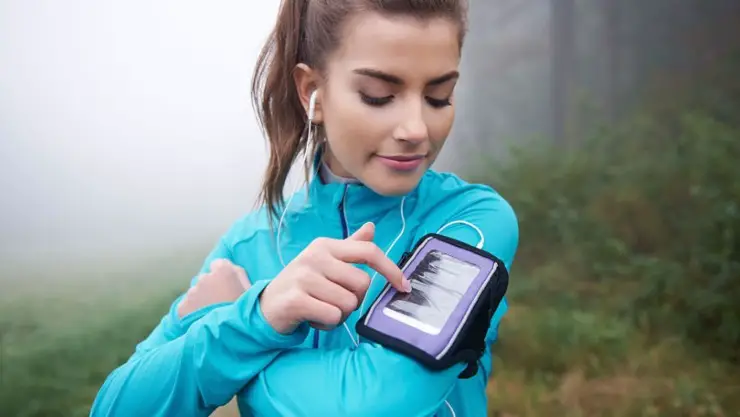 "Despite the increasing competition level in the mHealth app market, newcomers are still rushing in. 32% of all mHealth app publishers have released their first apps since the beginningof 2015 (January 2015 – March 2016). One of the main reasons companies are still entering the market or expanding their presence is due to the expectations that have been built around the future mHealth market value. Things may change again in the coming years. Nevertheless, since Apple opened it´s App Store for native apps some seven years ago, the mHealth market has grown to a significant size."
Are you having trouble meeting your fitness, weight loss or other health goals? There are a number of apps that you may want to try.
There are literally thousands of mobile health apps for Android and iOS devices. Here are some of the most popular.
Calorie Counting Apps
Some wellness experts advise against counting calories, but it can be effective for some people. Many people don't realize that they are taking in far more calories than they are burning. Here are some great calorie counting apps that can set you on the right path:
MyFitnessGoal has a large database of foods, including foods from popular restaurants.
FatSecret is a free calorie counter and food diary. It also has a lot of great recipes and weight-loss tips.
Cron-o-meter is an app that calculates calories by serving size.
If you want sure how many calories you're consuming every day, you should download one of these apps.
Running Apps
Running is one of the best ways to lose weight, boost your immune system, sleep better and burn stress. You may want to check out these apps to help stay motivated and improve performance:
Runners World Go tracks your performance and provides expert recommendations to runners.
5K Runner helps you train to be a better distance runner. It has an eight week training program that anyone can follow.
Zombies, Run is a popular running app for people that enjoy the zombie fad. It incorporates a role-playing element into your daily run. You can pretend that you are going on missions fighting zombies, which gives you the motivation to run harder.
MapMyRun is another great tracking app for runners. You can keep track of the routes you take every day, the duration of your runs and the calories you burn. This app can also be integrated with other fitness apps, such as Jawbone and Fitbit.
If you need a little extra motivation to run further or faster, you can download these apps from Google Play or the App Store.
Music
Most people have an easier time working out while listening to their favorite music. Others need music to manage their stress better. Some music apps play songs specifically for this purpose. Here are some that you may want to check out:
FIT Radio is a mix of songs chosen specifically for working out. It was one of the first music fitness apps on iTunes and is still popular to this day.
Spring is a new music fitness app. It has over 35,000 songs that are chosen to help with interval training.
PaceDJ is a free app for runners, cyclists and power walkers that have already downloaded a number of songs. It organizes your favorite fitness songs for different types of activities.
Relax Melodies is a good app for people that need to unwind from a stressful day.
Before downloading any of these apps, it is a good idea to make a list of your favorite songs. Everyone has different physiological responses to different types of music, so it's important to choose songs that provide you with the motivation you need.
Yoga Apps
Yoga has tremendous health benefits. It reduces stress and helps you remove harmful toxins and free radicals from your body. You can find the following yoga apps on the App Store and Google Play:
Yoga Studio
FitStar Yoga
Daily Yoga
Pocket Yoga
Universal Breathing
These apps can help reduce your heart rate and unwind from the stress of daily life.