With the summer approaching, now is the time that many people like to ramp up their exercise regime to get in shape. But what do you if you don't want to go to the gym in order to work up a sweat? It could be that the gym is too expensive and you're looking for a cheap (or free) way to exercise.
Alternatively, maybe you just don't enjoy lifting weights and using a running machine. Either way, it's no problem because there are plenty of alternative ways to get in shape for the summer. Here are some ideas that you might like.
Exercise video games
Exercise and fitness video games have been revolutionising the way many people like to work out.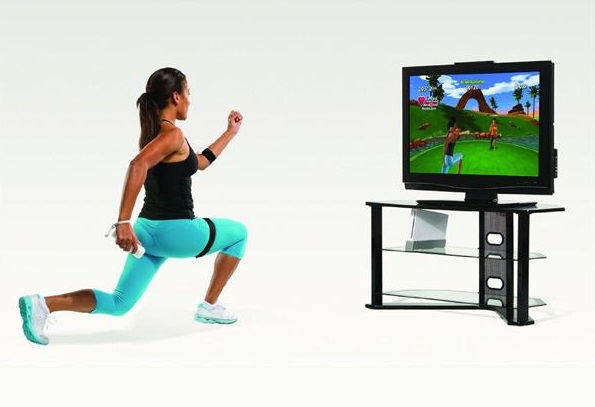 Having fun and exercising at the same time; image source: healthiack.com
The classic Wii Fit is one of the originators of the concept and there are now a huge range of options that vary from high energy dance routines to games that have you running away from hordes of zombies.
Martial arts
Why not take up a martial art? With disciplines ranging from karate and taekwondo to krav maga and judo, there is something that will appeal to almost anyone. Almost all classes include a fitness regimen as an important part of the training, so you can be getting in shape while you learn self-defence techniques.
Go hiking
Hiking is a fantastic way to do some exercise while you get out and enjoy the great outdoors. Head out with a few friends on a trail – there will certainly be something near you.
Start a new sport
Many people simply don't enjoy going to gym because it can be a very dull and monotonous activity. Running on a treadmill for 30 minutes with nothing to do but look at the wall in front of you isn't a lot of fun.
If you count yourself as being within this category then you might prefer to get involved with a sport. Leisure centres and sports clubs around the country offer a huge variety of sports and almost all of them offer some sort of session for beginners. So whether you thinking of trying out badminton or boxing, it's easier than you think.
Yoga at home
Yoga is a fantastic form of exercise that you can do alone and in your own home. This makes one of the easiest to get started on. You can buy DVDs or watch videos online that provide you with guidance on stretches and poses. As well as improving your strength and flexibility, yoga is a full body workout that can be the perfect way to help you get in shape.
Equipment is available very cheaply through companies like Sports Fitness so there's no excuse for not being able to take up yoga at home.
Eat right
While we have focussed on different forms of exercise outside of the gym, we are in danger of forgetting something important: what you eat plays a huge role too. In fact, according to many, what you put in your mouth actually counts for a lot more than the exercise that you do. That means that if you are interesting in losing weight, toning up or adding muscle, you need to think about your diet as well as your workout.
The truth is eloquent in its simplicity and despairingly obvious, despite the popularity of fad diets. Eat more vegetables and fruit, severely limit your intake of junk food and eat any 'bad' food in moderation.
You also need to be honest with yourself – most of us know our weaknesses when it comes to food. Follow these rules and you will see results.