Accessibility in the home is all about making life as effortless as possible. That way, whether it's a friend, family member, or tenant, the person living there can have a happy and safe environment to truly call home.
Some of the changes to make a home accessible are small and temporary, whilst others will be larger and more long lasting, and which ones you need to make will depend on whether you're catering to a specific person's needs, or creating more general accessibility; so here's a guide to help you get started on making your property accessible, and creating someone a happy home.
Start at the Beginning
Accessibility in any home starts at the front door; let's face it – if you can't easily get in or out of the house, you're not going to get very far or feel comfortable.
Everyone wants to look forward to coming home at the end of a long day, not worry about getting in his or her own front door! If you use a wheelchair, scooter, walker, or have limited mobility, ramps are far easier to negotiate than stairs.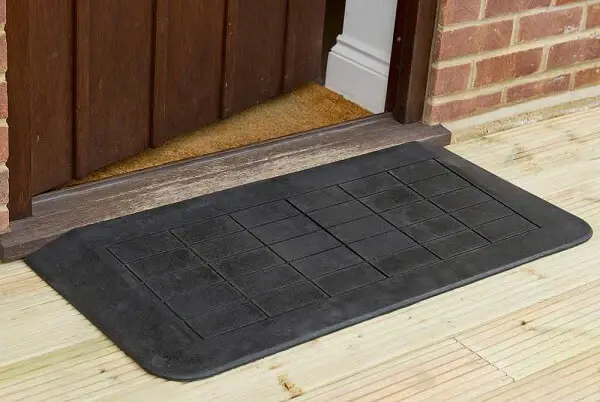 When most people think of ramps they imagine concrete and metal, but in reality a ramp can be just as aesthetically lovely as a nice deck! Although, if you're a landlord and you're preparing the property for a tenant – make sure to try and keep the ramp in the style of the home; a nice wooden ramp might be lovely, but it's not going to look right at the entrance of an urban property.
It's all about creating seamless adjustments and additions to give the occupant freedom in and around their home. Also, keep maintenance in mind. The materials you use to build the ramp must allow easy leaf, ice, and snow removal without deteriorating too quickly.
In the Bathroom
For many people the bathroom is a sanctuary where they can relax and get away from the world for a while, and accessibility in bathrooms is all about trying to bring a little of this feeling back – while also making the necessary day to day tasks as easy as possible.
First the basics; raising the toilet seat around four to six inches will make it much easier to get on and off the toilet – whether transferring from a wheelchair or not.
Arm supports are also a good idea, as is an emergency signal just in case. Create a barrier-free shower area by removing any steps or external lips so that you can move easily into or out of the bathing area – installing a wet room is a great, stylish way to do this, but make sure to add non-slip stickers or mats in key areas.
Finally, make sure towels are located on a shelf right outside the shower and robes are on a hook that is easily within reach.