The Grapefruit Diet, sometimes referred to as the Hollywood diet, started in the USA during the 1930s. This diet plan focused on the statement that grape fruit has amazing weight loss components, like a fat burning enzyme.
This diet therefore disappeared into obscurity and for a long time this particular diet wasn't heard about, until the 1970′s whenever the diet trend was starting its upward climb for a second time.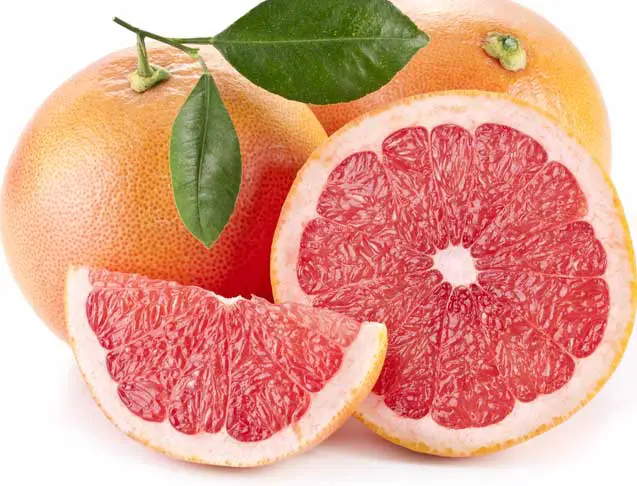 A lot of people talked about specific parts about the rate of success of this Grapefruit Diet; Then this diet was popularized once again in a number of women's magazines and catalogs at the time.
How does the Grapefruit Diet work?
Today's versions of the Grapefruit Diet are usually not too restrictive in the quantity of various other foods that can be consumed.
The moment this diet became famous and the initial versions of this diet were released to the public, people focused entirely on replacing the best part of your usual meals with grapefruit, however they realized that the final results were oftentimes short lived and very minimal.
After going on a diet, you want the results to last for a reasonably long time don't you
The modern version of Grapefruit Diet has a lot more focus placed on the nutritional needs of your whole body. Consuming grapefruit together with a balanced and healthy diet is definitely really good for you and even can provide your diet a shot of energy at the same time.
Since grape fruit consumption reduces your body's production of insulin, your body does not really feel hungry. Higher levels of insulin have a lot connection with making someone feel hungry, which means consuming grape fruit forces you to feel fuller. Lower amounts of insulin moreover help your body work much better to reduce fatty tissue through the entire body's system.
Why the Grapefruit Diet plan is very effective?
Grape fruit is actually full of enzymes; this can help your body in getting rid of the extra fat which results in weight reduction.
On the other hand, this diet plan is only advisable as a starting point in your weight loss plan, and not as a long-term diet plan. This is mainly because we have seen quite a lot of issues arise over following this diet plan over a long-term basis.
Many people highly recommend the Grapefruit Diet plan since most of the foods are usually very easy to find and it is so simple to make preparations.
A sample menu / guidance
Morning / breakfast
Believe it or not, in the morning what you need to eat are 2 eggs, only 2 slices of bacon and then a half of a grape fruit or perhaps an 8 ounce no sugar grape fruit juice.
For lunch
For lunch the grape fruit is certainly still present, together with a meat and salad.
Dinner
Dinner time will be something like grape fruit, red vegetables or cooked green and meat or fish plus a cup of coffee or tea.
Night time snack
You can even opt for a Night time snack which is usually a part of this diet plan and it really should be a glass of skimmed milk.
Expected results
After you stick to this Grapefruit diet plan, you can expect to burn around 10 pounds immediately after 12 days. If perhaps you're thinking that this is not possible, then you're completely wrong because this is really achievable if you match this diet plan with the appropriate physical exercise.
Remember that it's not possible to be unsuccessful when you stick to all the procedures laid out for this diet plan. You should always consume a healthy meal with every single grape fruit.
It is also extremely important to stay well hydrated by drinking ample amounts of water. A standard safety measure for anybody planning to reduce weight is always to seek the advice of a doctor before trying any kind of diet plan, even the Grapefruit Diet.