The most increasingly popular cosmetic surgeries today are breast implants.
Breast augmentation, mammoplasty, and breast reconstructive surgeries are just three of the most common operations performed by plastic surgeons today.
Postsurgical recovery process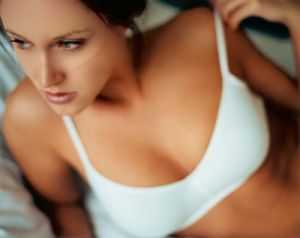 The postsurgical recovery process is extremely significant for these procedures. Breast related surgeries are primarily conducted so that the breasts are shaped and sized into a specific form.
A successful surgery completes only half the task. The second half of the process is recovery and special emphasis is required to ensure desired results.
A lot of organizations have come into existence to cater to this dire need. The previously existing methodology of bracing breasts into girdles was ineffective and caused too many complications because they were incapable of compressing and holding the breasts for prolonged periods of time.
Introduced as a more successful alternative, postsurgical support bras have since continuously evolved and improved the recovery process.
Plastic surgeons require that patients wear post operational support bras 24/7 for several weeks to ensure that no complications arise after the surgery. Some of the complications that may arise from failing to follow the doctor's directions may include pain, bruising, soreness, and swelling.
The best postsurgical support bras are therapeutic, comfortable, and stylish.
Therapeutic:
Therapy is the primary object of all postsurgical compression garments. However, it significant to understand that the therapeutic aspect of these bras is what makes it different from knock-off compression bras.
Postsurgical support bras make sure that the breasts remain intact and don't undergo any physical stress.
They also ensure that pain, bruising, soreness, and swelling remain at a minimum during the recovery process. Also, these support bras expedite the recovery process and minimize the chances of complications significantly.
Most complications occur a week after the procedure, which is why almost all surgeons require their patients to wear support bras for such prolonged periods of time.
Comfortable:
Postsurgical support bras are all created with blends of the most compressive and comfortable material. All good support bras are made without labels and with non-marking flat seams to increase comfort.
Also, the fabric is woven so that the breasts receive enough air and moisture because they are important factors necessary for a successful recovery.
Stylish:
Today, patients want their procedures to go through quickly and effectively. The greatest surgeons have minimized the process to a few weeks, which includes the surgery till completion of the recovery process. As a result, patients want their support bras to be elegant and stylish because they would be required to wear them for weeks at a time.
The best brands now offer different functional yet stylish models in different colours so that patients can feel good about the procedure during the recovery process.
There are a lot of medical companies that manufacture and sell high quality postsurgical support bras. Some of the industry leaders include Design Veronica, Contour MD, and Marena Group.
All of these mentioned organizations have excellent websites that would help one select and order the best bra. Also, different varieties of postsurgical support bras are available at pharmacies and major supermarkets. It is advisable to receive consultation from a doctor prior to purchasing a support bra because they are not cheap.