Getting a tummy tucking procedure is no joke or a frivolous deal as it requires cutting open an important part of your body to remove the excess fat from that particular area. Therefore, it is crucial that before deciding to get this surgery done, be well aware of what all harms you could be subjected to.
This would make you better prepared and deal with the entire process calmly. While it is essential to know that there is always a possibility for things to go wrong, it is wise to follow recovery tips for your body after the tummy tucking process is over.
Here are some of those mentioned below.
Do NOT Smoke
It is highly recommended that you stop smoking at least 20 days before and after the tummy tucking surgery to avoid any sort of complications in the same. If you are addicted to smoking, there are high chances that your surgery could involve certain complications.
The presence of elements like nicotine, hydrogen cyanide and carbon monoxide present in the cigarettes are extremely detrimental to the skin as they hinder blood flow. During the tummy tucking surgery and after this procedure, adequate blood flow to the skin cells is very important. When there is a scarcity of blood flow in these areas, myriad complications arise in the surgery.
Mind Your Eating
Your skin needs to be strong and well supplied with nutrition before you decide to go under the knife. Not that you could afford to ignore your diet otherwise, but it is essential to eat healthy in order to have a smooth surgery and recover soon after that. Load up on foods like salmon, spinach, broccoli, chicken, apples, oranges, strawberries etc to ensure adequate nutrition supply.
Hydrate Well
It goes without saying that your body requires ample amount of water to remain hydrated at all times to flush out toxins and keep your skin cells clean and replenished constantly.
Hence, you are advised to drink minimum 2.5 liters of water both pre and post surgery. This would reduce the chances of any complications up to a large extent.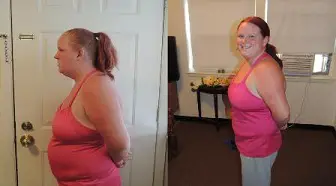 Get Off The Bed
Although it is quite understandable that you would not be allowed to do any kind of physical activity immediately after you have got your tummy tucks, it is recommended that you get moving as soon as the doctor permits you.
Sitting or lying down always would increase the possibility of blood clot formation and the incision would also take time to heal.
Walk You Way To Healing
While a rigorous gym routine is not recommended at all at least three months post you have undergone any kind of surgery, you could always make a start with walking. Walk as much as you can, initially at a slow to medium pace and make it brisk when you get comfortable with it.
This exercise puts negligible strain on your abdomen and melts any clots of blood present. Apart from the physical benefits, walking would also help you stay positive and more hopeful for recovery. An hour of brisk walk in the woods, reduces stress and leaves you on an emotional high.
Sponge Baths
Do not make the mistake of spending a hefty amount on tummy tucking surgery and then throwing it in vain by exposing the operated area to water which might contain impurities.
Not only would the stitches catch infection and get even worse, but you could also get a permanent damage on your skin. Avoid direct showers and take only sponge baths at least till 15 days after your surgery is done.
Sleeping Position
Sleep in an inclined position, with your shoulders and head raised above your body by the help of a pillow. This would ensure less strain on the abdominal area as stressing it immediately after the surgery could break the incision.
Wear Firming Support
Tummy tucking procedure could cause swelling in the operated area so to avoid that wear garments which support your abdominal area like a girdle or wide binder. This would help that area to stay firm and in shape.