The natural aging process, the effects of gravity, and UV damage all contribute to the formation of unwanted visual imperfections like forehead creases, lines around the eyes, and drooping eyebrows.
Dark circles and under-eye bags can result, and the slight sagging of the brow into the upper eye area creates an older, tired appearance.
Reversing the aging process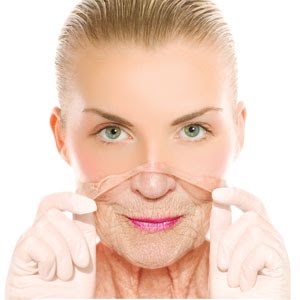 Reversing the aging process and rejuvenating facial skin are the prime goals of aesthetic clinicians. Many patients are seeking non-surgical procedures to turn back time and reveal their youthful facial features.
This has led to the increasing popularity in "liquid face lifts", which consist of a combination of Botulinum Toxin Type A injections and synthetic dermal filler injections.
These liquid face lifts will temporarily reverse the signs of aging, creating a similar effect of brow lift surgery and correcting wrinkles.
There are two types of treatments, which target the two main causes of lines and wrinkles: muscles and aging skin.
Non-Surgical Brow LiftOption 1
Botulinum Toxin Type A
Some wrinkles are caused by years of muscle contractions, such as crow's feet lines around the eyes caused by laughter, and other normal everyday expressions, such as raising our eyebrows in query, eventually create forehead lines or lines between the brows.
Botulinum Toxin Type A is a neurotoxin which targets the muscles before they can contract. Injected through very fine needles precisely targeted into the specific muscle, the neurotoxin interrupts the chemical signals from the nerves.
If the signal does not reach the muscle they will relax, and the lines and wrinkles will soon smooth away.
Neurotoxins have a temporary effect, from 4 to 6 months. They can be safely repeated.
Dermal Fillers
Injectable dermal fillers target lines and wrinkles caused by the natural depletion of collagen, gravity, and sun damage. Dermal fillers are gels or compounds containing hyaluronic acid. These fillers can be injected anywhere from the mid-to-deep dermis, adding volume to targeted lines and wrinkles.
The lines and wrinkles are smoothed away as the skin's elasticity and firmness is temporarily restored.
The volumizing effect of dermal fillers also lifts the brows. Skilled aesthetic clinicians with a thorough knowledge of facial anatomy can direct the fillers precisely behind the eyebrows, thus gently lifting sagging eyelids, making the face appear younger and happier.
Most dermal fillers are placed by nurses and medical estheticians with proper dermal filler training who work in the office of a plastic surgeon or cosmetic dermatologist.
Skin naturally loses volume over time, as collagen depletes as we age. This is especially evident in the temples, where loss of volume creates a gaunt appearance. Dermal fillers can be injected into the temples to subtly restore volume, lift the eyes and browline, and rejuvenate the face.
Most dermal fillers are temporary, lasting for up to 18 months before they are absorbed into the body.