Adult and child physicians are crucial for several medical specialties. Because children and adolescents may need separate treatment from adults, family medicine doctors are qualified to help.
Dr. Peter Deplas is a licensed physician that can help individuals differentiate between internal medicine doctors and family medicine doctors.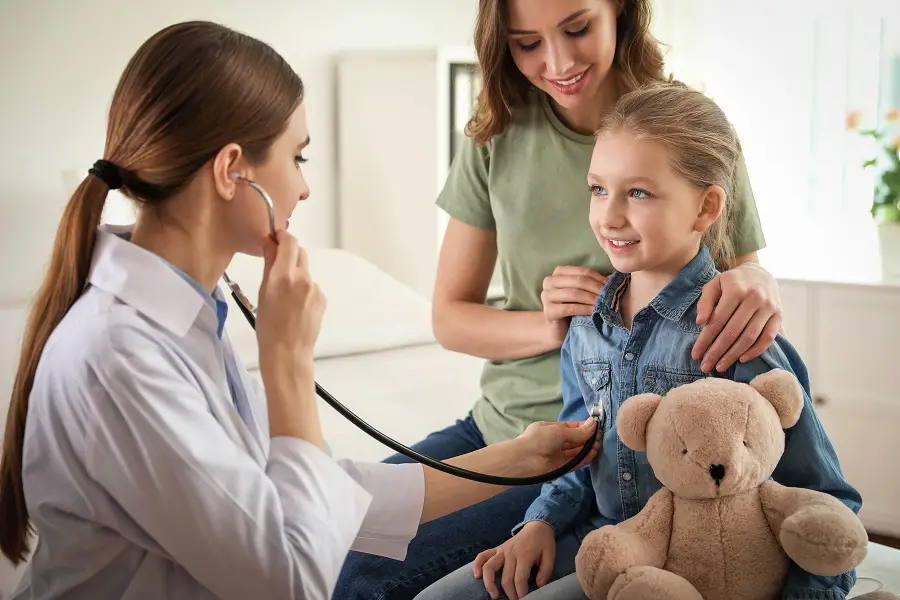 What Is Internal Medicine?
A physician that specializes in internal medicine is frequently known as an internist. Internists are able to diagnose and treat several complex illnesses.
Internal medicine is a specialty that focuses on the treatment of adult patients. Subspecialties can include immunology, cardiology, hematology, and endocrinology. Like Dr. Peter Deplas, internists must go through individual training on diagnosis, prevention, and treatment options.
General internists treat a broad spectrum of illnesses. Multiple organ systems can be studied by these types of physicians in an outpatient or inpatient setting. Many internists will follow the same patients over the duration of their lives. Long-lasting relationships may form through this field of medicine.
What Do Internists Treat?
Internists are skilled in a number of medical areas of expertise. Unlike going to a specialized doctor, internists have a comprehensive understanding of the entire body. For specific cases or conditions, an internist can refer a patient to a specialty doctor.
By acquiring an in-depth look into the entire body, internists are skilled at diagnosing health issues. These issues can be related to the thyroid, digestive system, cardiovascular system or other organs. Most internists will perform a physical exam in addition to recording a family history.
Internists play an important role for safe vaccinations. Treating patients with vaccines helps all individuals stay healthy. Preventing certain illnesses, especially if they are contagious, can have a positive impact on entire countries.
What Is A Family Medicine Doctor?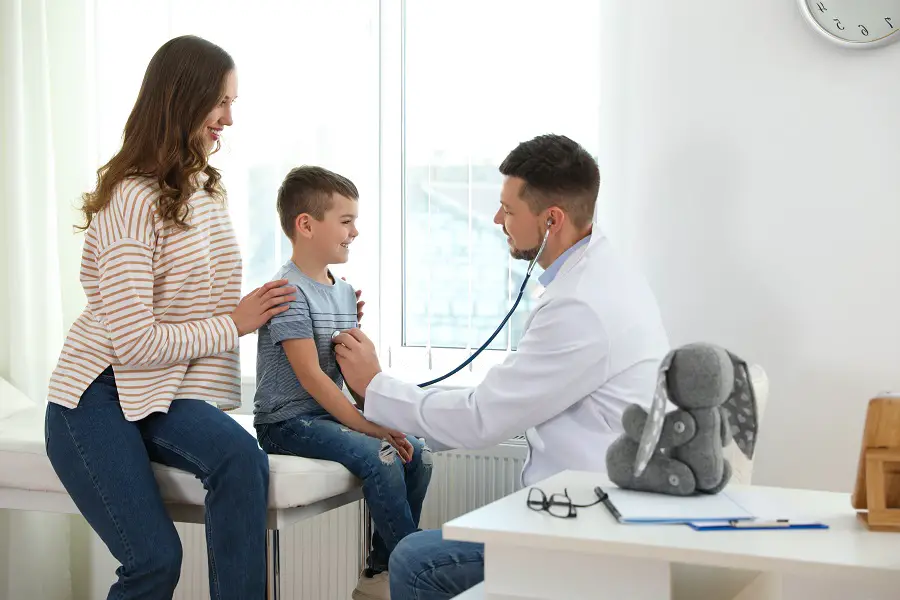 A family medicine doctor can treat both adults and children. Since they have completed pediatric training, these physicians are able to treat the same individuals for many years. A family physician is someone who understands all health conditions of the patient and has a comprehensive assessment of their medical history.
Family medicine doctors treat infants, elementary-aged children, adolescents, and adults. A skilled family medicine doctor can help assess learning disabilities as well. Entire families will usually see one family medicine doctor to treat general health concerns. Comprehensive care can be provided by both internists and family medicine doctors to diagnose conditions in separate organ systems.
Unlike internists, family doctors have a unique opportunity to study the impact of family dynamics on individual health. Certain conditions, such as stress, often affect multiple areas of the body and can include migraines. Family doctors are able to check in with patients about their stress levels in addition to any physical ailments that may be problematic.
What Do Family Medicine Doctors Treat?
Family physicians, like internists, are trained to diagnose and treat a multitude of health conditions. These doctors are not limited to a specific organ system and have a comprehensive understanding of common and severe health conditions.
Family doctors can perform certain procedures as well as deliver emergency care. Many family physicians primarily work with infants or children, but can also treat adult conditions. In addition to age-related care, family medicine doctors often give obstetric care.
Family planning and early pregnancy evaluation is often handled by these specific doctors. Family planning can include birth control options as well as health discussions and resource referrals. Accurate pregnancy testing is also available.
Procedures that can be performed include musculoskeletal injections, vasectomies, suturing lacerations, spirometry, and more. These procedures can also be performed for children and adolescents.
The Diagnostic Process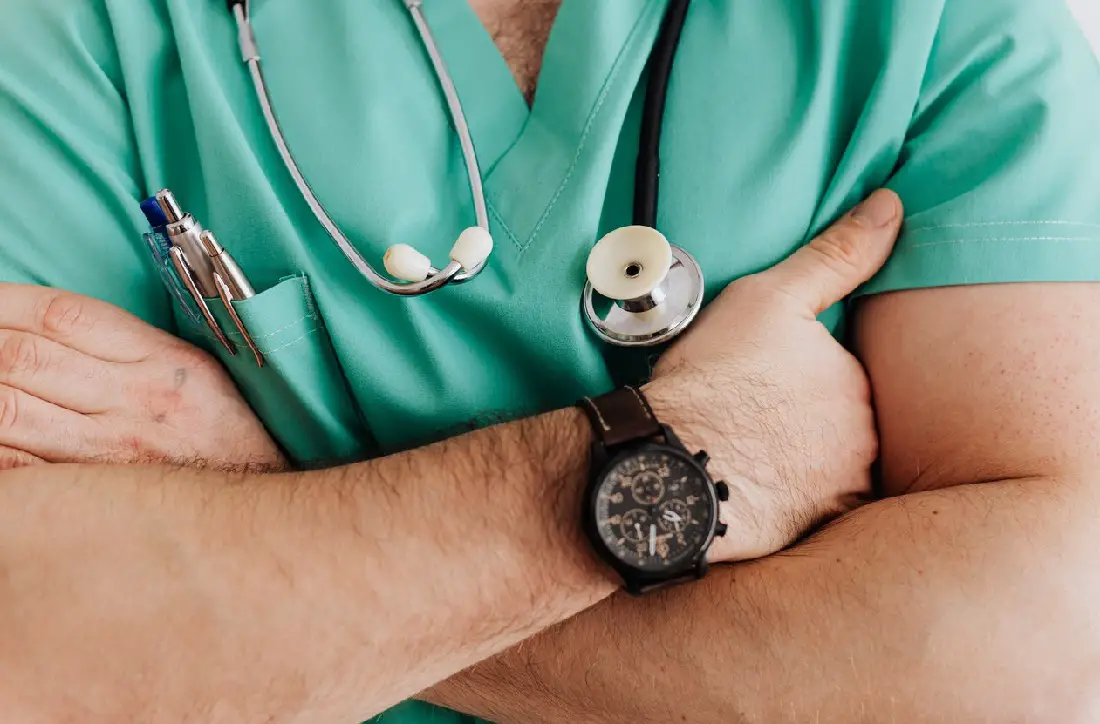 Depending on the symptoms, an internist and family doctor will use a variety of methods to diagnose health conditions. Many adults visit their internist when they have an infection or virus.
MRI scans are an effective way to diagnose certain health conditions. An MRI scan is a full-body scan that is designed to inspect the patient's overall physical health. By taking detailed pictures of the body's internal organs, an internist can diagnose specific diseases.
Family doctors can also diagnose health problems through blood and urine tests. The diagnostic process is generally the same for an internist as it is for a family medicine doctor, however there are a few key differences. Some tests can be frightening for children. Family medicine doctors are usually aware of the emotional toll this can take on kids. Vaccines and other testing that involves needles are usually handled with extra care.
Some symptoms may not need diagnostic testing. For conditions that are relatively common like bacterial infections or viruses, a physician may be able to treat the problem without further testing.
The Case For Comprehensive Care
Dr. Peter Deplas explains that physicians who work in a specific field are crucial to the healthcare system. Cardiologists and pulmonologists are trained for particular specialties with in-depth knowledge to help treat their patients in the most effective way possible.
Doctors with a comprehensive knowledge of the body, like internists and family medicine doctors, are essential for diagnosing potentially serious conditions. By using an internist or family medicine doctor, any type of symptom can be examined for the best care.
A physician who understands multiple organ systems can also provide a referral service. Physicians in certain departments may be difficult to reach without the help of a colleague. This aspect of medical care practice is often frustrating without the support of a professional.
Conclusion
A family medicine doctor and an internist can help treat colds, poison ivy, autoimmune diseases, digestive disorders, and many other conditions. By evaluating separate organ systems in the body, an accurate diagnosis is possible.
Since children may need specialized treatment, family medicine doctors are trained to handle individuals under the age of 18. Treating an entire family can also provide the physician with a thorough family history.
Both physicians are able to treat adults, but only one can treat children. Depending on the individual physician and the preference of the patient, both doctors can provide extensive care.