Times are changing. What was once frowned upon in the world of fashion is now being welcomed with arms wide open. From being a matter of sheer practicality to becoming a fashion statement, backpacks have finally found their way into the gentleman's wardrobe.
Just 30 years ago, backpacks were completely dismissed from the world of fashion. If we had to buy one, it was almost always out of sheer necessity. We needed a school bag, something to go camping with, and you know, stuff like that.
In retrospect, it really did take them a long time to become IN. However, when you think about it, there are more reasons for why they should be IN than OUT. The only thing they needed was a bit of aesthetic tweaking, and they would have sealed the deal.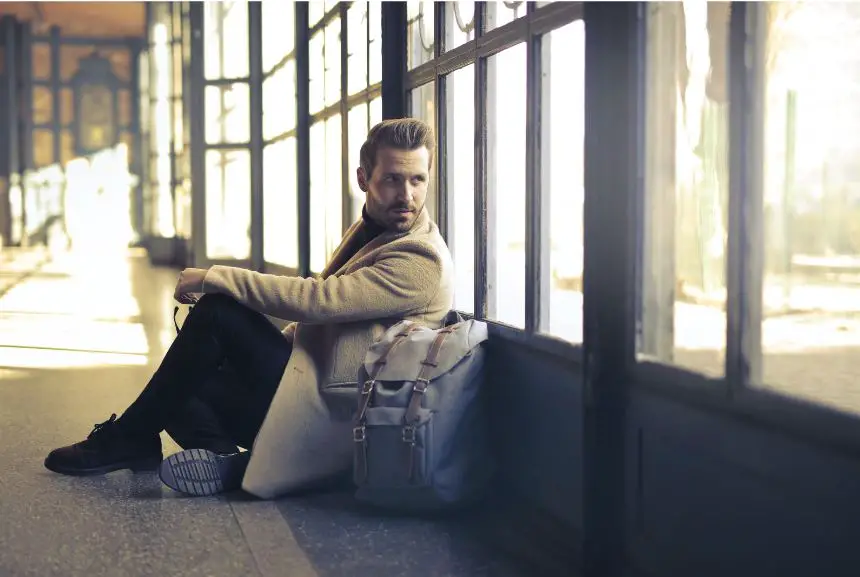 Luckily, their time has come. More and more men are becoming aware of the fact that a backpack has to be a part of their wardrobe essentials.
Therefore, for all of you who are still struggling to find a backpack which complements your style the most, we have prepared a few reviews of some of the most enthralling, jaw-dropping men's smart backpacks on the market.
No more wasting time, here are the best backpack reviews, 2018 has to offer!
Rains Backpack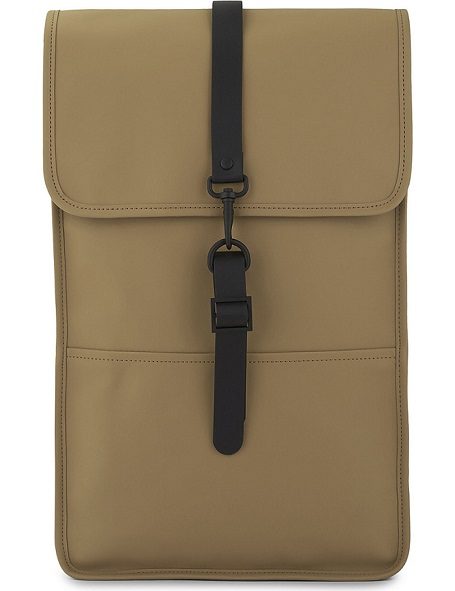 Dimensions: 132.08 inches x 76.2 inches x 27.94 inches
A couple of decades ago, who would have imagined that a backpack would work with a classic two-piece suit? Well, apparently, Rains did. This Danish brand takes minimalist designs to a whole new level. At the first glance, there is not much to this backpack, at least feature-wise. There are no redundant brand logos or millions of zippers and pockets. It is just a plainly beautiful backpack.
All available colors are matte because elegance does not rely on flashiness. The backpack is made from a special water-resistant fabric, meaning that you would be able to wear it during all seasons without doing it any harm. With it, you basically get three different compartments. The main one, the laptop pocket (13-inch), and the hidden phone pouch on the backside. In order to protect your belongings, the backpack includes a carabiner and a couple of magnets for closing purposes.
Simple, elegant, practical, and water-resistant. What else could a man ask for from a backpack?
Miansai Santon Backpack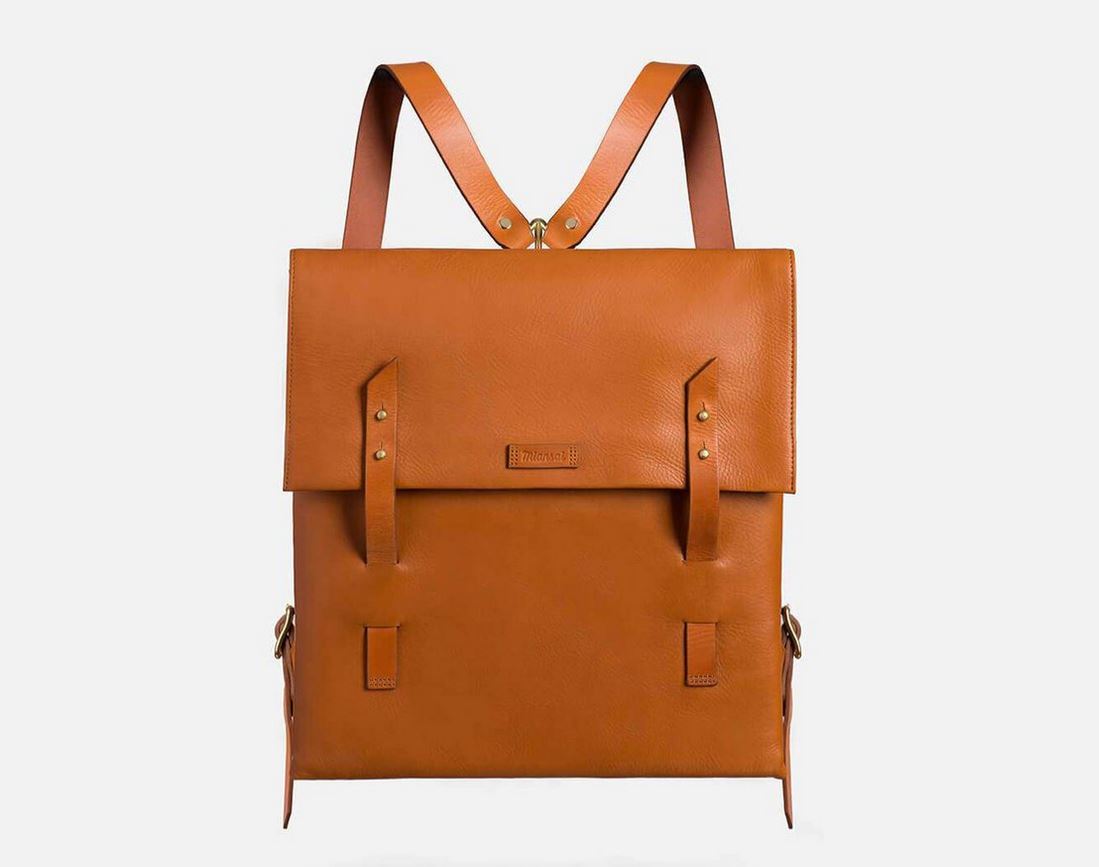 Dimensions: 15 inches x 14 inches
Honestly, there are not too many genuine leather backpacks on the market nowadays, at least not affordable ones. The Miansai Santon backpack is made from premium genuine Italian cowhide leather, providing a formidable level of reliability and elegance. What you get are adjustable bridle leather straps, a double strap closure, a laptop sleeve which can be removed from the backpack, and an interior zip pocket.
If history has taught us anything, it is that leather essentials provide the best value for money. From wallets and belts to shoes and jackets, leather has been a man's best friend throughout the years. If you have managed to live your life without ever owning a leather product, maybe it is time to make a change. Trust me, the Miansai Santon backpack is definitely a good product to start with.
Eastpak Austin Backpack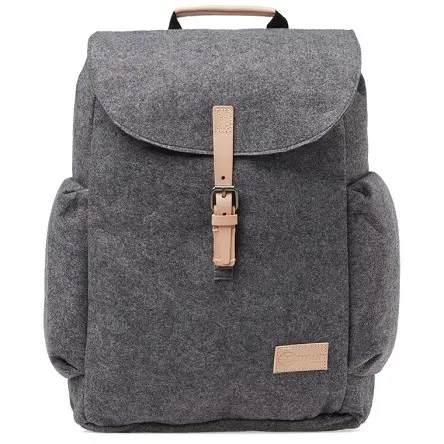 Dimensions: 18.5 inches x 16.5 inches
The Eastpak Austin is not a smart backpack per se, but it is good looking enough, as well as properly built to be regarded as one of the best backpacks for men. Eastpak has a long military history, so if there is one thing that you can expect to get from their products, it is durability and longevity. Quite frankly, in this day and age when a lot of products have a disposable nature, acquiring a piece that you know will last you forever, eases the mind a little bit.
The Austin backpack has a polyester felt construction making it as sturdy as a backpack could possibly be. The main compartment is large enough to fit all of your daily essentials including your laptop (10-inch). In order to close it, Eastpak went with the traditional rope and buckle closure which will never cause you a headache.
Comfort is also something Eastpak cares about, therefore their Austin backpack is equipped with padded straps and back panel. Just in case you end up having to carry a heavy load, these padded features will help minimize the strain your body will have to endure.
In addition to all of this, the backpack comes with two zipped side pockets which are ideal for keeping your keys and other smaller items in. Plus, you get a myriad of leather details and a 30-year warranty!