As health-conscious individuals, it can sometimes be hard to find brands that we enjoy and trust. However, social media is paving the way for customers to really get to know brands and the products they are purchasing.
While it can sometimes be perceived as marketing, following social media pages of brands can often be helpful in learning more about topics you're interested in, getting information on products and promotions and feeling like part of a community.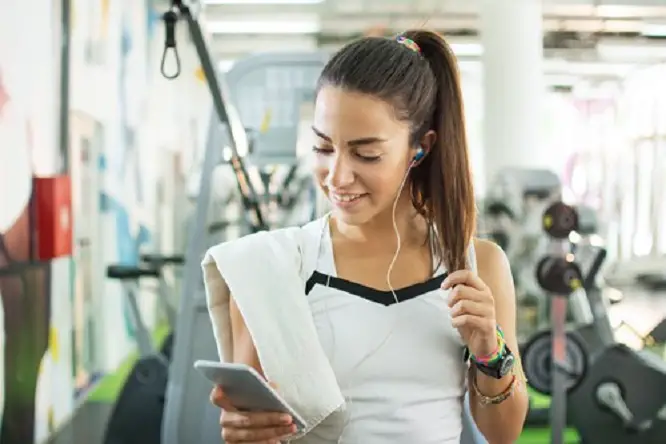 And with 91 percent of retail brands using two or more social media channels, according to email marketing software provider, Yesmail, the options are almost endless. Let's take a look at a few brands that are doing great on social media, and are worth following.
1. Nature Valley
As one of the leading health food brands, Nature Valley's social media is unparalleled, providing a wide range of interesting and fun content. Whether it's uploading posts that are relevant to community events, reposting photos of its nature-loving followers, or sharing interesting facts — Nature Valley knows what its customers are interested in and offers content that many people can enjoy.
Just last year, Nature Valley launched a new campaign 'You Can Do This,' which followed the concept of videos of people giving encouraging messages to their loved ones. It was a great method of offering unique and uplifting content to its customers, while also bringing together a community.
2. Nekter Juice Bar
With close to 55K followers, Nekter's Instagram is filled with vibrant, colorful photos that showcases its products in a beautiful manner, but also displays pictures of great holiday destinations and company activities.
They are aware of their followers interest in staying healthy and therefore try and promote their wide range of products for every appetite. But they also know how to be fun — their social media pages are filled with funny anecdotes and encouraging sayings that leave followers feeling uplifted and lighthearted.
3. Amway
Amway is a great example of a health brand that works hard to earn the trust of consumers by offering valuable information about their brand and its products.
Their LinkedIn for example is filled with detailed information on what makes their health products work so well, why their company is successful and even gives followers insight into their office and employees. This transparency is unique and offers value to health-lovers looking for trustworthy and interesting brands.
4. Flame Broiler
Flame Broiler is an example of company that focuses solely on its product on social media, but still manages to keep it interesting.
For the true Flame Broiler fan, following them on social media means you're the first to know about new menu options and locations, but you also get to feel part of a community. Flame Broiler are great at engaging followers by asking questions, love receiving feedback and enjoy initiating a discussion between followers.
5. BodyArmor
Backed by Kobe Bryant and various other athletes, BodyArmor uses celebrity and professional athletes in its social media pages. Offering a unique insight into these athletes lives, how they train and what they use, the brand aims to offer extra value to its health and fitness-loving customers.
With an extra professional flair to their social media posts, the brand is great at grabbing the attention of its followers and effectively gains the trust of its users through their endorsers.
Social media is a great way for any consumer to get to know brands and learn to trust their product. If you love health and fitness but struggle to find reliable brands, try turning to social media to see what companies you should work with.