What is protein?
Every cell in the human body contains proteins, which help to mend the damaged tissues, to build better immunity system and maintain healthy body cells.
Proteins are macro-molecules which contain a number of elements which are essential constituents of all living beings.
Why body needs protein?
This is simple, as our body is prone to any damage, these help in repairing them and normal functioning of cells.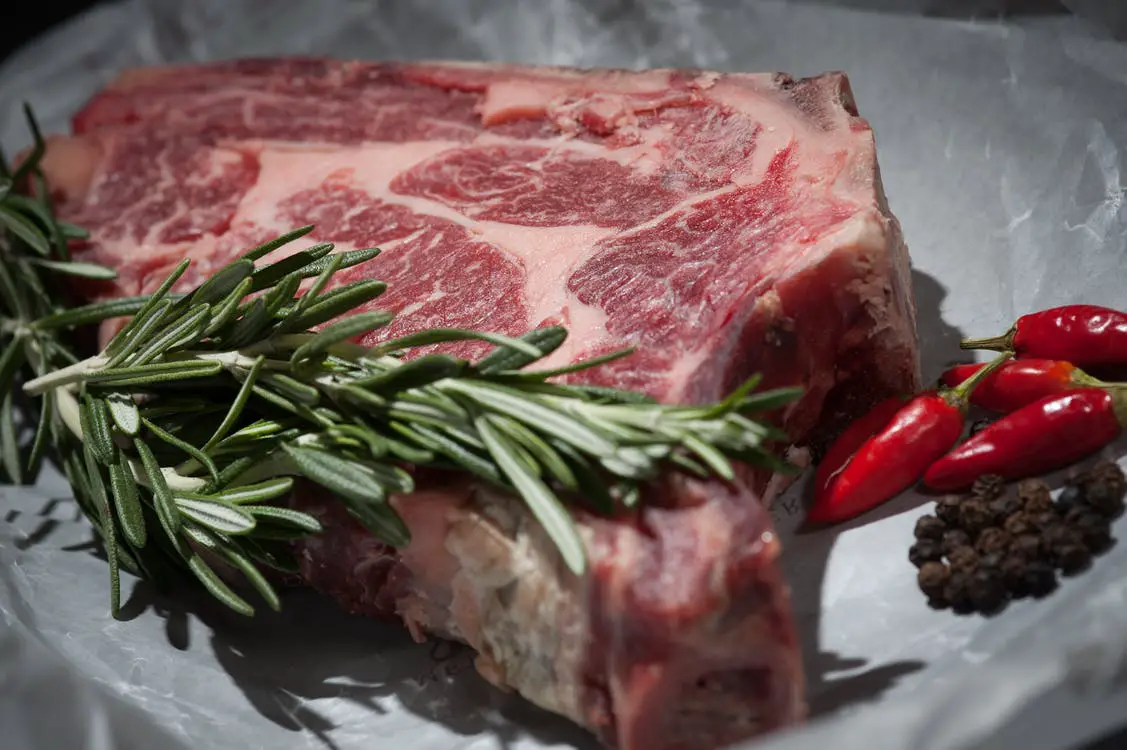 This means you need a large amount of protein in your body to stay healthy. The protein is broken down to an amino acid which is used by the body for various activities. It helps maintain bone and muscle health.
Protein intake
The protein intake depends upon the weight of the body. This can be 2.5 grams of protein per kilogram of body weight. With this intake, your body will be all fit and fine.
But if these levels vary even just slightly, it will lead to protein deficiency.  There are various signs of the deficiency:
Here are some Vegetarian and non-vegetarian foods which you can include in your diet and maintain your protein levels.
Plant based protein-rich foods
Beans and legumes
Nuts and grains
Dairy
Beans and legumes
Beans are a great healthy and natural protein rich food. There are a variety of beans, from which you can choose to include in your diet. Beans are basically large seeds of legume plants.
Bean-ify your diet with the protein-rich beans and stay healthy. These beans are rich in protein and will help you to be in shape and good health.
Black beans
Chickpea
Lentil beans
Red kidney beans
Soybeans
Ways and recipes to include Beans in your Diet
Be it frozen, canned or just dried beans there are many ways to include it in your daily diet. You can cook it the way you want and have it as in a side plate or in the main course as a curry.
Here are the yummiest variations and ideas to cook beans which will be loved by each member of the family.
Mix cream and beans and after that, your kids will become a fan of the greasy
Bean packed savory soup.
Add black and chickpea beans to make a restaurant worthy salad.
Lentils' filling in tacos is a deadly combo.
Add black and red beans to Lasagna filling.
Soybean curry is every Indian's fav but make sure you add a little spice to it.
How can you have nuts and grains full of protein
Nuts are loaded with proteins and are a rich source of fiber and fats. You can have them at snack-time or just with the early meal of your day, or just when you feel like. That doesn't mean you can have chocolates and candies filled with sugar and just has little nuts in it.
Grains like quinoa, buckwheat, and hummus are literally loaded with protein. These are even the best substitute for the white rice.
These can be included in many ways:
Add nuts in your curries for garnishing.
Grains are best for full course meal.
Roasted nuts are a healthy way for snacking.
Sweets with nuts are great when you have a festive season.
Grains like Amaranth go great with walnut, not peanut butter.
Oats pancakes, oats chapatti, oats upma or just oats khichdi. Oats just go with anything.
Dairy products are a part of everyone's diet
Dairy products such as Greek yogurt, cottage cheese aka paneer, Swiss cheese or just plain milk have the most protein content in them.
Including these in your meal is not a great task. Glass of milk every morning and there you are good to go for a great amount to protein intake.
A glass of milk in breakfast can help a lot.
Vegetarians favourite curry paneer is a great choice.
Include Swiss cheese in smashed potatoes for a kid's favourite meal.
Greek yogurt salad or pancakes are a yummy healthy choice.
Meat based protein-rich food
Beef has the most protein content of the entire meat based intake. Various other foods can be:
Beefsteak
It doesn't take much of the ingredients to include with the beef as it has a lot of protein in it. The best way to have it is a grilled one. Just grill it and add your flavors to it and there you go, you have a perfect, yummy, healthy meal idea.
Tuna
Tuna fish has almost 40g of protein in just 6 oz. of it. Tuna is also the cheapest source of protein and is easily available. You can have various snacks with it and also take in a salad or pasta. Add potatoes or tomatoes in tuna and you will have a perfect yummy protein-rich meal.
Pork
3 oz. of pork has about 23g of protein and that is a huge portion. Be it a pork curry or the famous pork chops; we know we all love all the pork recipes. Add a little barbeque sauce or just grill it.
Chicken thigh
Calcium, iron, vitamin B-6, and loads of protein make you a nutritionist's perfect day of eating. With this, you have a healthy balanced diet which can be eaten by young and oldies as well.
Fish steak
A 3.5 oz. of fish steak has 22g of protein that sums up to the good amount in one go. Fish steak recipes have a variety of flavors in them. Roast your fish streak or add herbs to it you will anyway end up in a protein-rich yummy food for your hunger pang. If you opt for a tuna steak, then you will have more of protein, which will be a balanced diet meal.
Ham
A crispy ham salad is wanted we all want for a Sunday morning breakfast. A mouthwatering dish from ham can be an attraction for your Saturday night party as well. Add a dash of honey mustard to it and you will have world's best protein loaded meal.
Lamb
A leg of lamb roasted or lamb with peppers is a great combination of low fat and high protein recipes. Make a dark chocolate lamb chop for your kids and roasted garlic lamb for yourself and you are done with a great idea for protein-rich food.