Maintaining an ideal weight affects a lot more than simply your looks. Whether that ideal weight is doctor recommended or simply the weight at which you feel the best, getting to it and maintaining it can help treat and prevent a large number of other issues, even if they may seem completely unrelated to weight loss.
Stress management, for instance, is more easily achieved when someone has a positive self-image. If you are in control of your weight, the things you're not in control of (i.e., stressors) just seem to be less draining.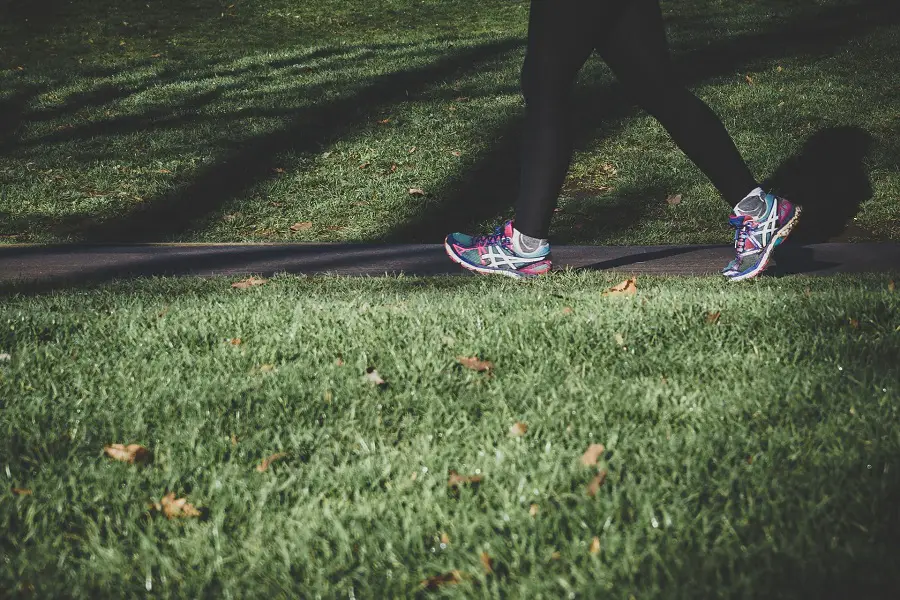 It's pretty common knowledge that weight gain and obesity negatively affects the cardiac functions of the body over time, but plenty of other physical benefits follow suit. Joint pain increases with weight, and osteoarthritis may not be something you're worried about now, but the more weight you keep off, the less likely it is to be an issue in the future.
With COVID-19 seemingly affecting everything right now, it's worth noting that obesity has also been linked to immune system deficiencies, meaning cutting those pounds can also help you avoid cuts, colds, viruses and even global pandemics. This immune system boost is also apparent when it comes to recovery times for things like surgery and childbirth. Fit folks just heal faster! Here are some tips for getting fit and keeping the weight away.
Get Outside
Due to coronavirus, this brings with it some stipulations, but to keep off weight, it's not necessary to work out five hours a day, every single day. Simply being active on a frequent basis keeps metabolism moving steadily.
At the onset of the COVID shutdowns, many state and national parks closed their doors, but have since re-opened. Long hikes are great, not only for the body, but the mental escape of a city or other form of domestic familiarity helps with stress, anxiety, and perspective.
Eat and Drink Healthy (and Document It)
Food is good. Eating is a pleasing activity. Unfortunately, food and eating, however, are the reasons that people gain weight. Luckily, there are plenty of options for folks who want to keep eating, and as a bonus: people with ideal weights have the ability to actually taste more when they eat. Hooray for icing on the metaphorical food cake!
Due to the possibility of forming eating disorders, it's always best to change your eating habits, rather than limit them.
Foods that are high in fiber, like bread and grains, fruits, vegetables, and beans take longer for the body to digest, so you feel fuller for a longer period of time. This is great if you have frequent urges to keep eating, and replacing not-so-healthy snacks with these options will help trick your body into feeling full, ultimately helping you eat less. Due to socioeconomic issues like food deserts, it can be more difficult to get healthy food options, but a silver lining of COVID-19 is an uptick in food delivery searches, so be sure to look into them if you think availability may be a deterrent for an otherwise healthy diet.
Stay Positive
Setbacks are unavoidable, and life happens. Don't let a bad week or two deter you from getting back into your weight maintenance groove.
If you're unable to exercise you body, taking a few minutes to meditate and think about what's good in your life will help keep a positive mind, which makes it much easier to undertake challenges like getting back on a healthy routine. A positive mind helps with a positive body, and vice versa… keep up with both!
Go to Bed
Getting enough sleep is also directly related to weigh maintenance, and some experts argue it is the most important factor when it comes to keeping weight off. Sleep apnea is also often related to weight issues, and sleep apnea means you're literally stopping your breathing multiple times during the course of the night.
Much like the positive mind and positive body work in unison, a good night's sleep can help you keep weight off, and keeping weight off can help you get a better night's sleep.
Stick to Plan
If you're able to get over the hump of establishing healthy habits, you have to stick too it. Maintaining your sleep habits, continuing to eat healthy, focusing on yourself and your positive mind, and exercising regularly are all fairly easy to do, albeit when lumped together can seem like a lot of work. They all work in unison, and they all will help you keep your weight where you want it.
As changes come (especially in 2020), change with them. All of these methods, aside from maybe sleep, have multiple ways of being achieved. Find what works for you, incorporate it into your daily routine, and enjoy a healthier mind and body.