Health is wealth. This proverb rings very true. With 1.9 billion adults reported as overweight worldwide, people are now taking action and becoming more conscious of their dietary and physical lifestyle.
Thanks to today's technology, monitoring your health has become more accessible – so easy that all you have to do is download a mobile app that details several options on how to stay fit and healthy.
Here, we list down four of the best diet apps available to help you lose weight.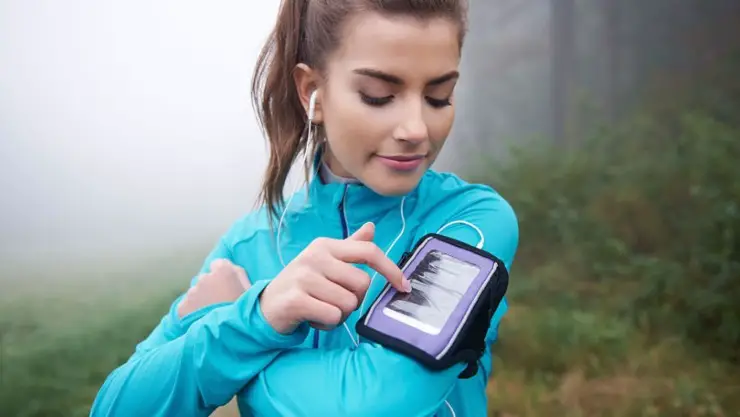 1. MyFitnessPal
Based on calorie counting, this app supports your weight loss journey by tracking the amount of food you eat and calculating how much calories goes with it. Once you have set up an account, it asks you your weight goal and calculates how fast you can achieve it with x amount of calories per day.
It contains a food diary that has an extensive database of everyday food— from personalized homemade recipes to known brands of food, this app can also connect you with other people to share tips and success stories.
2. FitBit
This activity tracker is used with a wearable device that can monitor your physical activity throughout the day. It works by using an accelerometer that measures your movements like the count of your steps, the distance you've walked, and translates it to the number of calories you've burned.
Apart from that, it uses an algorithm that looks for motions and detects common movements and exercises such as biking and swimming. FitBit can also be personalized to include your own workout routine. It helps you see your progress against your goal daily or weekly and allows you to participate in various activity challenges and connect with fellow users.
3. Fooducate
One of the significant factors in weight gain is the quality and quantity of food we take in. Fooducate is a nutrition scanner that helps you in making healthy food choices when you shop in the grocery. It scans the food barcode and loads detailed nutritional information of the item.
Interestingly, it can also alert you of unhealthy ingredients like trans-fat and high-fructose content present in food products and offer you something else that is a healthier alternative.
4. Nike Training Club
Exercise is the key to any weight loss program, and this app lets you get it anytime, anywhere, at the flick of your mobile device. With a variety of training plans and workouts to choose from, this virtual training partner gives you serious exercises designed to help you sweat and lose that weight.
Not just intended for bodyweight movements, this app also contains workouts that are specifically structured and may call for gym equipment like dumbbells or Plyo boxes. Of course, if you do not feel like going to the gym, you can always improve your exercise tools.
The bottom line is that, like the quote says, "no pain, no gain." Losing weight the healthy way doesn't happen overnight. In fact, it entails discipline, hard work, and commitment over a period of time. An App on your phone or tablet can serve as a weapon in the battle against the bulge, so choose as many as you can wisely.