Minoxidil is one of the most widely used solutions when it comes to treating male pattern hair loss. It's typically available as a serum, and you can apply it to the areas of your scalp that have been affected by hair loss.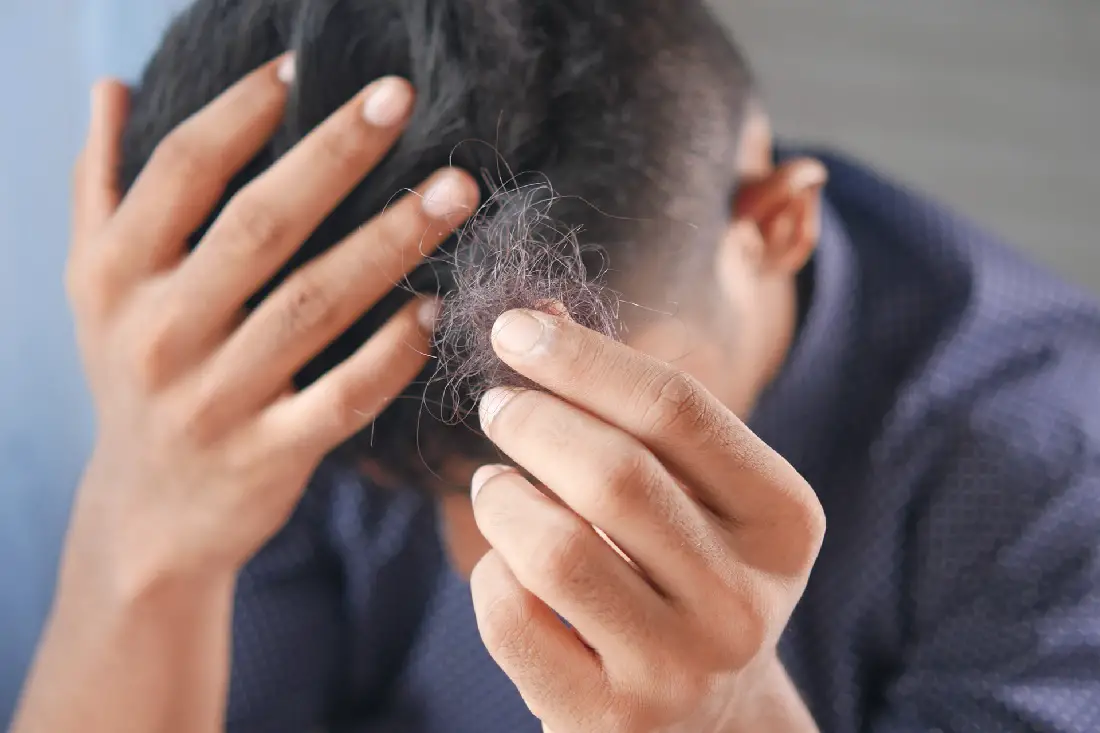 But has Minoxidil been shown to slow down hair loss, and how long do you have to wait to see results? Here, we explain what you can expect from Minoxidil and examine what it contributes as a hair loss treatment.
What is Minoxidil?
Minoxidil is one of two treatments – alongside Finasteride – that has been clinically proven to treat male pattern hair loss. As a vasodilator, Minoxidil increases blood flow to the hair follicles on your head. When applied, Minoxidil stimulates the regrowth of your follicles, which can result in healthier, fuller-looking hair. In most instances, Minoxidil comes as a serum or cream and is directly applied to the affected areas of your scalp. Minoxidil is ideal for men who are currently a 2 on the Norwood Scale.
How does Minoxidil work?
Originally, Minoxidil was issued as a pill that was prescribed to treat blood pressure. However, doctors came to realise that people who took Minoxidil to treat blood pressure also saw improved hair growth. As a result, numerous clinical studies and trials were conducted before Minoxidil was officially approved as a hair loss treatment. But because of the natural growth cycle of hair, the vast majority of people shed some hair before Minoxidil shows signs of working. What's more, it takes several months of consistent application for Minoxidil to be effective, so it's important to be patient.
Does Minoxidil actually work?
The short answer is yes; Minoxidil works. Multiple studies have found Minoxidil to be effective as a treatment for hair loss, specifically for treating androgenetic alopecia. Researchers have also found that a 5% Minoxidil solution is the most effective way to treat hair loss, and this is the percentage of the medication that is found in a great deal of hair loss treatments on the market. When used in isolation, Minoxidil can slow hair loss, but it's best used in conjunction with Finasteride. This is because Finasteride blocks the growth of DHT, which is a natural growth hormone responsible for damaging your hair follicles. Sons' complete hair loss plans feature Finasteride, Minoxidil, and several other products that can help you achieve the results you desire when you undertake your hair loss treatment this year.
So, does minoxidil slow hair loss?
There's absolutely no doubt that Minoxidil is capable of slowing hair loss. When used consistently over time, it can also revitalise the hair follicles on your head, which results in increased growth and fuller, thicker hair. But to see the best possible results with Minoxidil, you must be consistent with your application and be patient, as it takes several months for Minoxidil results to show. You should also consider taking Minoxidil alongside Finasteride and other products to enhance your hair loss treatment and hopefully achieve the best possible results.
If you're not sure about which hair loss treatment plan to opt for, you can schedule a free online consultation with Sons' physicians, who will answer any questions that you have about Minoxidil, Finasteride, or any other hair loss product, for that matter.