Having great hair can be a huge boost to your confidence, and that can have a pretty significant effect on how you feel about work and your social life. On the other hand, a bad hair day (such as when you find a clump of hair in your hands when taking a shower) can ruin your day.
Advertisement

From what we know about hair health, the best way to get a head full of thick, luscious hair is to provide nourishment with topicals such as CBD oil, and to be mindful of your diet.
Cannabidiol (CBD) is a naturally-occurring compound with strong antioxidant effects and essential ingredients that the skin needs to stay soft and smooth, and to prevent infection. Cannabidiol is extracted mainly from the buds of the plant cannabis sativa, and it has different uses in the body, including boosting hair health.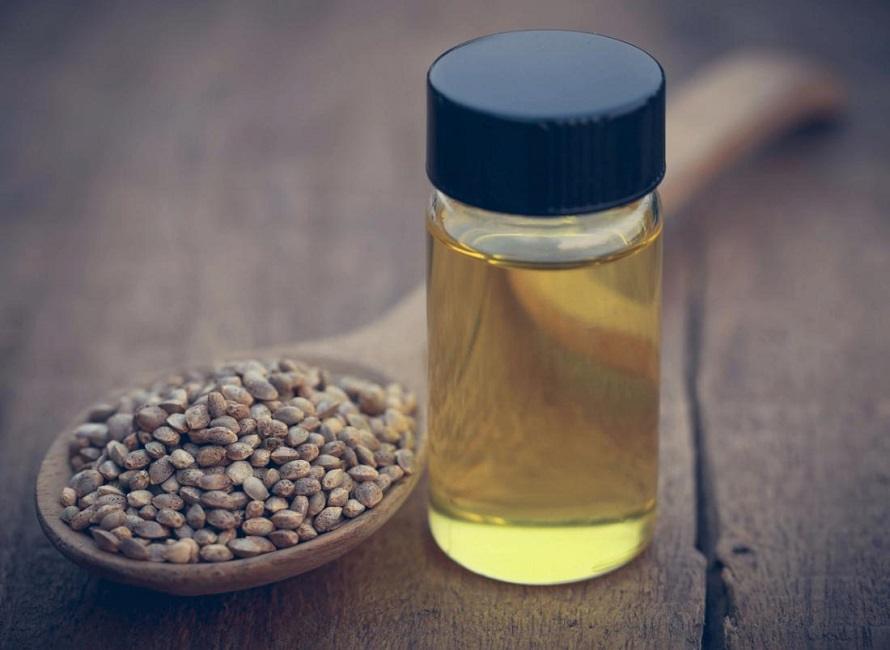 So why is CBD oil great for your hair?
CBD oil nourishes the scalp and strengthens hair
CBD is rich in omega fatty acids, which we all need to offset some of the damage caused by things like cold temperature, central heating systems, and sun exposure. Applying CBD oil to the scalp just once a day can help manage dryness, dandruff, and it can go a long way in giving you thicker, fuller hair.
CBD also contains Vitamins A, C, and E
The high amount of skin-friendly ingredients like vitamins and omega-3s make CBD very therapeutic for your skin. This is important because when you wash your hair without a nourishing compound like cannabidiol, it can lead to dryness and the strands are likely to break easily. Supplying these basic ingredients to your hair means you won't have to struggle against environmental stressors like extreme weather, dust, smoke, and other pollutants.
CBD provides moisture to the hair and scalp
When it comes to maintaining hair, you can always do with a little more moisturizer. Your hair needs water both from the inside the body (this is why you need to drink enough water to keep hair and skin soft), and you also need to provide moisture by using natural oils that bind water molecules to your hair. CBD oil is particularly effective if you have a dry scalp and it can be soothing too, so it can be used to minimize the itching and scratching that comes with having a dry scalp.
CBD controls oil production
Do struggle with pimples and oily skin? There is a chance you can treat it with cannabidiol, thanks to its amazing ability to regulate oil production and prevent infection of the sebaceous glands. It is believed that acne occurs when there's a dysfunction in oil production caused by an infection inside the glands, and this can be prevented with the antioxidant effect of CBD.
CBD works on your whole body
CBD hair products have become more varied in recent years, as CBD functions as a broad type of medicine that targets different systems including hormones, the nervous system, and the endocrine glands. Using CBD on your hair is one way to keep the strands smooth, prevent breakage, and increase hair density over time.
If for some reason hair growth is hindered by high stress levels, or a deficiency of some sort, then cannabidiol may be the best way to reverse some of the most common cases of hair-loss. People with premature hair loss may be able to regrow hair because in addition to strengthening hair quality, cannabidiol also has the unique ability to stimulate hair growth by regenerating cells in the follicles and preventing the hormonal change that brings on hair loss.
Can I use any CBD oil on my hair?
There are tons of CBD-infused hair products out there today, such as conditioners, shampoo, and hair gels. They are a fine option if you prefer not to use CBD and other hair products separately; however, you can get quality CBD oil from your local drug store and it will have the same benefits. Keep in mind that extraction methods differ, and so does the quality of the product. High quality cannabidiol may be a little costly.
How to use CBD for hair growth
Apply directly to the scalp and massage gently to get the compound as close to the hair roots as possible. It might be more effective to combine other hair oils such as coconut oil and brush the oil through the length of your hair. Make sure to target the neck and temples, and relax under heat for at least 30 minutes while the compound interacts with your hair and scalp.
You may follow this with a thorough hair wash and conditioning, and blow-dry may be necessary. Use CBD oil as moisturizer, or use products containing CBD to maintain moisture and to keep hair softer, and shinier.
CBD oil hair products to use:
CBD detangler – This is an excellent styling product that also protects against the damage of hot tools, and color loss. The spay is easy to carry and provides great support for your hair.
CBD scalp therapy – It penetrates deep under hair follicles to supply ingredients to hair follicles, and this is important for restoring the balance needed for perfect hair growth.
CBD conditioner – It's perfect for locking in moisture after hair wash, and it also contains the healthy properties of eucalyptus, avocado, and tea tree oil.
CBD Detangler
CBD oil helps regulate the production of oils and the circulation of blood
Advertisement