It wasn't that long ago when skincare was the sole domain of women. Back in the early aughts, men's skincare products were extremely limited, and very few guys had a skincare routine — and even fewer were willing to discuss it openly with friends.
Thankfully, times have changed. Now, social media websites like TikTok and Instagram are teeming with men's skincare tutorials, dermatologist-recommended tips and product recommendations aimed at the well-groomed man (think oil-free moisturizers and simple but effective). We're essentially living in the golden age of men's skincare.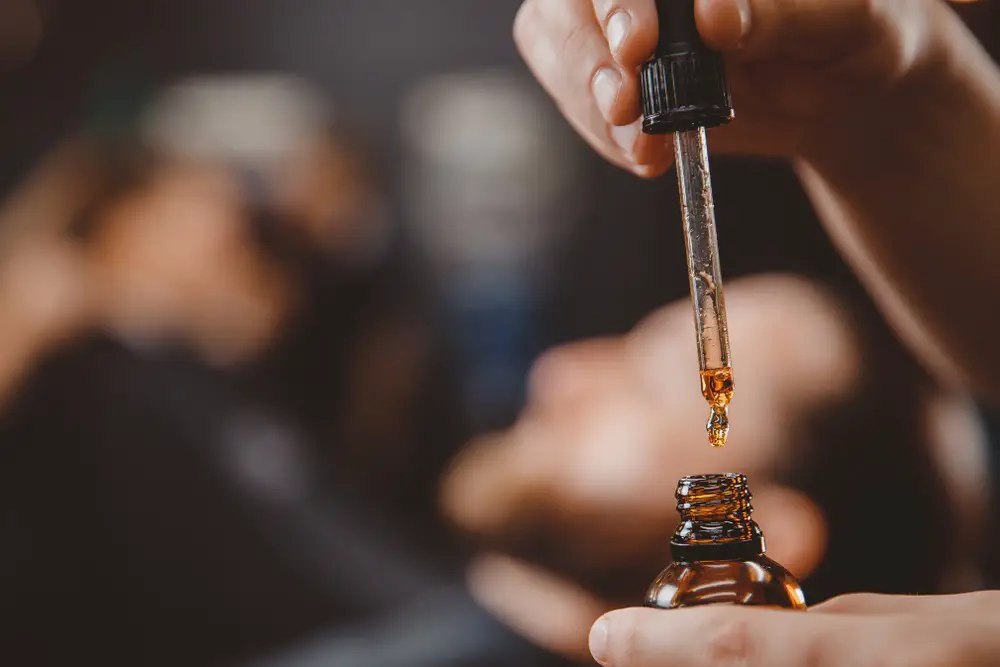 Unfortunately, the sudden influx of men's skincare products comes with a major downside — namely, it's even harder for skincare newbies to know where to begin.
So, to help you build a basic men's skincare routine that targets your complexion concerns, we've created a simple guide that tells you everything you need to know.
Whether you're brand-new to the world of men's skincare or looking to level up your game, these tips will help you get your best skin yet.
First, determine your skin type
If you think you can copy your best friend's skincare routine and call it a day, think again. Everyone has different skin and, therefore, different skincare concerns and goals. Put another way, the skincare products that work like a charm for your best friend may not work for you, and vice versa.
So, how do you find out which products will work for you?
First, get to know your skin type. Understanding your skin type will provide a helpful starting point for choosing products and ingredients best suited for your skin. 
For instance, many guys under the age of 30 struggle with oily, acne-prone skin. If you share similar skincare concerns, you might want to skip the ultra-heavy moisturizers and creams in favor of non-comedogenic products (i.e., products that don't clog pores). 
There are five basic categories of healthy skin: normal, dry, oily, sensitive and combination. You can read more about skin types here.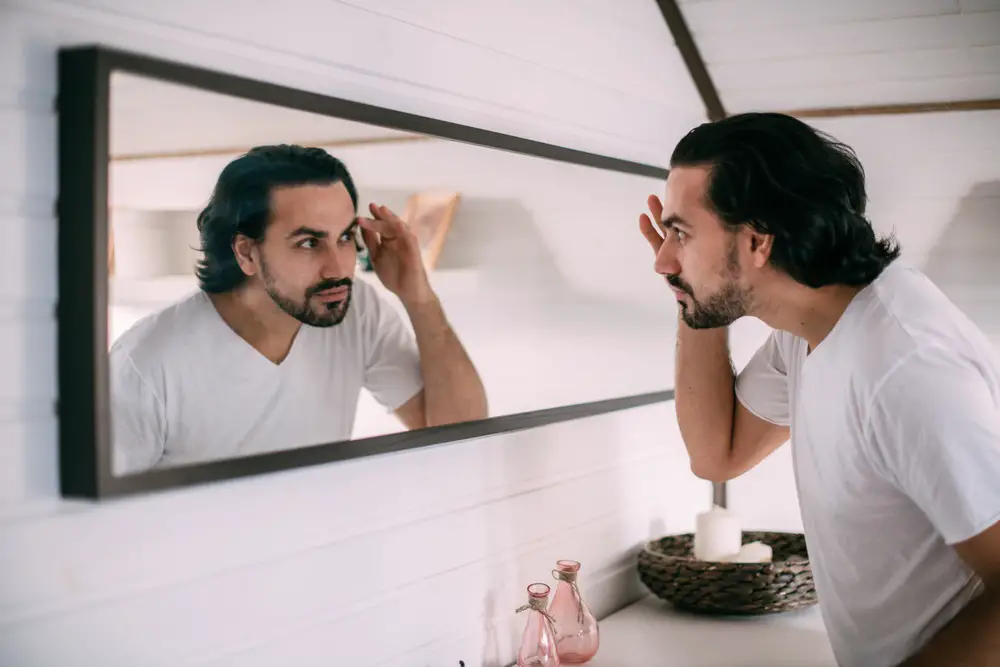 Put together a basic daily routine
When it comes to creating your first skincare routine, it's generally best to start with basics. Adding too many steps too quickly will make things overly complicated and you'll have a harder time sticking to your routine.
For a simple yet effective routine, be sure to include the following steps:
Step 1: Cleanse
As you go about your day, your skin comes into contact with bacteria, pollutants, viruses, dirt and other unwanted debris that can clog your pores, cause dullness and accelerate skin aging. Daily facial cleansing helps remove these impurities and enhances the appearance of your skin.
As a general rule of thumb, you should wash your face twice daily — once in the morning and once again at night. If you work out midday, a third washing with water only is acceptable.
When choosing a facial cleanser, look for the words "gentle" and "hydrating" (yes, even if you have oily skin). Many guys choose overly-harsh cleansers that strip their skin of its natural oils, leading their skin to overcompensate and produce more oil.
Also, don't forget to wash your beard and the skin underneath regularly! To keep your beard care routine simple, consider switching to shampoo bars and conditioner bars. Unlike regular shampoo and conditioner that can strip the skin's moisture and give you horrible beard itch, shampoo and conditioner bars typically contain nourishing, plant-based ingredients that gently remove grime while softening and smoothing beard hair.
Step 2: Exfoliate
Many guys overlook exfoliation, which is a big mistake. Gently exfoliating your skin two or three times a week helps remove the layers of dead skin cells that dull your complexion and clog your pores. Not only that, but exfoliating enhances the overall effectiveness of your other skincare products and helps you achieve a smoother shave.
But when it comes to exfoliation, there can be too much of a good thing. Taking a heavy-handed approach to exfoliation can lead to redness, dryness and hyperpigmentation, especially among guys of color. For this reason, many dermatologists and estheticians recommend using chemical exfoliants, such as glycolic and salicylic acid-based toners, over physical ones, which generally include grainy products like apricot and walnut scrubs.
Step 3: Moisturize
Next, follow up with a moisturizing product to restore lost hydration and help your skin maintain moisture balance. The rule of thumb is to choose a moisturizer based on your skin concerns. For instance, if you have oily skin or combination skin, you may want to choose an oil-free, fragrance-free moisturizer that will provide non-irritating hydration to the skin. If your skin is dry and you want to combat aging, look for a moisturizer with nourishing ceramides and hyaluronic acid to plump the skin and instantly turn back time on your face.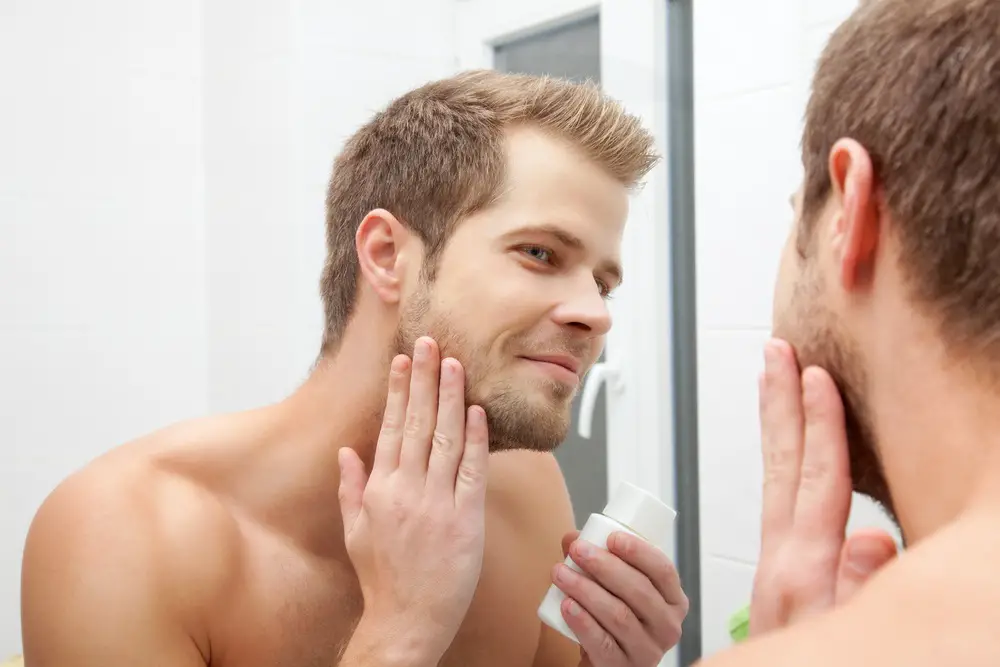 Step 4: Protect
If there is one skincare product that deserves the lion's share of your attention, it's sunscreen. In addition to reducing the risk of skin cancers such as deadly melanoma (which men are at a higher risk for), wearing a daily SPF protects against UV rays that accelerate signs of aging and cause sunspots. Most dermatologists recommend lathering up with a daily SPF of 30 or higher. If you're spending a lot of time outside, make sure to reapply your sunscreen every two hours.
For guys with oily skin, it's best to choose a lightweight SPF that won't cause acne flare-ups. Fragrance-free mineral sunscreens are generally ideal because they are less likely to clog your pores, burn your eyes and irritate your skin.
Add extra steps as needed
Once you've mastered the above steps, you can take your skincare game to the next level by adding facial serums and mask creams. Facial serums are lightweight products containing a high concentration of active ingredients that help target specific skincare issues, like hyperpigmentation, wrinkles or blemishes. Face masks also target skincare concerns, but their consistency is generally thicker and should be applied no more than once or twice per week.
And that's it! As you can see, creating a skincare routine isn't nearly as complicated as social media influencers make it seem. Once you find the products that work for you, your skin will never look better!