The number of people undergoing plastic surgery is on the rise. In 2016, 17.1 million cosmetic procedures were performed worldwide. Plastic surgery attracts millions of eager patients with the need to improve their looks. Similarly, unqualified physicians and even people without medical training get lured into the practice.
Due to the complex nature of such procedures, it's important to find a qualified surgeon to increase the success rate of such operations. Do a background check on a cosmetic surgeon to verify their qualifications and certifications to handle plastic surgeries.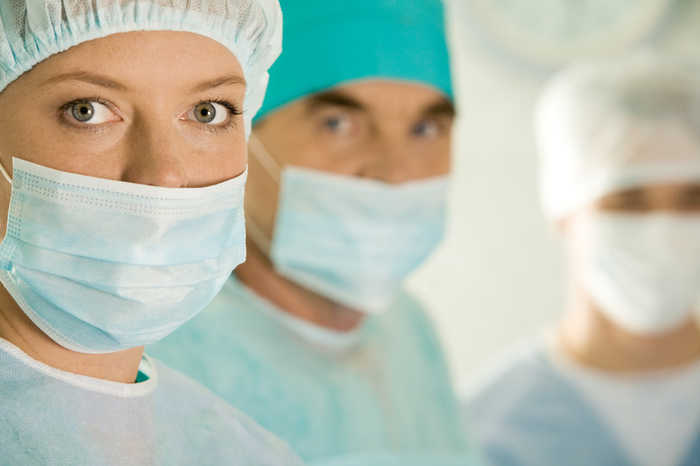 The need to meet a surgeon in person and ask questions goes without saying. Here are 5 tips to help you find the right skilled, qualified and vetted plastic surgeon:
Top 5 Tips to Help You Find a Good Plastic Surgeon
1. Use Word-of-Mouth
Do you have friends or family members who've either undergone a similar procedure or work in the healthcare industry? Ask your friends and their social circles to help you find a plastic surgeon they know in person.
Using your connections will ensure you get a professional and trustworthy surgeon to work on your need for plastic surgery.
2. Read Online Reviews
The internet is a useful resource when it comes to finding reviews of local plastic surgeons. Make local searches with the name of your location to find online profiles of local plastic surgeons and reviews on their services. Go through several reviews and pick at least three surgeons with some of the best feedback from their previous patients.
Look out for many positive reviews to help you choose good plastic surgeons. Avoid surgeons with negative reviews. However, one or two negative reviews among thousands of positive comments are nothing to worry about. Also be wary of surgeons who tend to have only positive reviews as they might be dishonest.
3. Verify the Qualifications of Your Potential Surgeons
With at least three to five surgeons from your online searches and connections, verify their credentials for qualification. Go through the credentials of each surgeon to rule out those without proper qualifications. Look for proper medical training, experience, certifications by the American Board of Plastic Surgery (ABPS) and licensing.
The higher a surgeon's education level, the more qualified he should be. However, make sure the right education training is accompanied by at least three years of hands-on surgical experience. You definitely don't want a newbie surgeon working on your body; the risk is just too high.
4. Hospital Affiliation
Find a plastic surgeon with hospital affiliation where the surgeries are performed. If you can find one actually working for a reputable hospital, then you're good to go.
Don't opt for a surgeon who does the cosmetic procedures in their offices. It's a red flag to look out for.
5. Ask the Right Questions during Consultation
Prepare the right questions to ask during consultations. If you're not sure about what to ask, research online for the questions to ask your plastic surgeon. Note how each surgeon responds to your questions and the kind of answers provided to make informed decisions.
When all is said and done, you also need a surgeon offering services you can afford. However, don't go for cheap at the expense of your health. Opt for a surgeon with the right tools and equipment needed to offer cosmetic or plastic surgery services.
Contact us to find a reputable and qualified plastic surgeon in des moines with vast experience in cosmetic surgeries.