Calculate your heart rate zones! Using this tool you can calculate your target heart rate zone and exercise accordingly to what your goal is – weight loss, fat burning, endurance or strength training.
Navigation:
Calculate heart rate zones
HR zones explained
Heart rate calculator
Maximum heart rate calculator
Keywords: heart rate, calculator, weight loss, fat burning, endurance, strength, fitness, heart rate calculator
This tool will take into account your sex and age and calculate your heart rate zones. Find out which is the appropriate zone for your training.
Calculate your heart rate zones. This calculation is an approximation based on your age and is therefore not 100% accurate. For more detailed measurement consult a professional.
Heart Rate Zone Calculator
Heart rate zones / heart rate chart
There are different heart rate zones. Heart rate zones are calculated based on percentage of Maximum Heart rate (MHR). You can calculate your maximum heart rate value using our maximum heart rate calculator.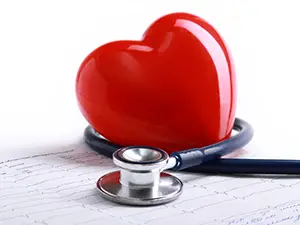 Your heart is a muscle too. Train it smart, not just hard. Find out which zone fits you best.
This is the lowest intensity in which you can easily perform training and still improve physical condition. With this intensity your body uses body fat as a source of energy for your muscles. This zone is good for beginners or for those who start exercising after a long absence. This heart rate zone is ideal for people who want to lose weight.
Train in this zone 3 – 5 times per week.
By exercising in this zone you gain (3 is most, 2 is less, 1 is least):
weight loss – 3
endurance – 2
strength – 1
This area is the most appropriate for weight loss programs and to maintain muscle tone as more than two-thirds of energy comes from fat. Training in this zone helps improve the functions of cardiovascular system and it strengthens the heart. This zone is also suitable for regenerating run. Train in this zone 3 – 5 times per week.
By exercising in this zone you gain (3 is most, 2 is less, 1 is least):
weight loss – 3
endurance – 3
strength – 1
If your goal is to have a perfectly healthy heart and if you want your body to look like an athlete's, then this zone is suitable for you. Exercising in this zone improves blood circulation and breathing function and is also very good for fat burning, strengthening of muscles and to improve self-esteem. Expect a general increase in physical abilities if training in this zone. Train in this zone 3 – 4 times per week max.
By exercising in this zone you gain (3 is most, 2 is less, 1 is least):
weight loss – 2
endurance – 3
strength – 2
Very intense zone. Only suitable for individuals who are in good physical shape as well as have a healthy heart. Individuals exercising in this zone develop endurance and speed. Training at this intensity is advised if you are preparing yourself for a race.
Train in this zone in shorter time intervals, max 2 – 3 times per week.
By exercising in this zone you gain (3 is most, 2 is less, 1 is least):
weight loss – 1
endurance – 2
strength – 3
This intensity level may be dangerous! It is only suitable for very well-prepared athletes. Exercising in this zone will help you develop strength and push your limits higher. Exercising in this zone may lead to injuries.
Exercise in this zone 1 – 2 times per week max, followed by a regenerating run.
By exercising in this zone you gain (3 is most, 2 is less, 1 is least):
weight loss – 1
endurance – 1
strength – 3
Searches related to heart rate zones calculator
heart rate zones calculator weight loss, heart rate chart, heart rate zones chart, heart rate zones calculator cycling, heart rate zones calculator running, target heart rate calculator, normal heart rate calculator, max heart rate, resting heart rate calculator