If your crush happens to be a fitness buff, and he's recently asked you out, there is no better way to impress him than to plan a few fit dates of his dreams.
You've never been on a date before so you need to make the first one count (no pressure) without really knowing what he'd like to do.
Well, that's where we come in with our list of top 4 date ideas to impress a fitness enthusiast you're kind of crazy about.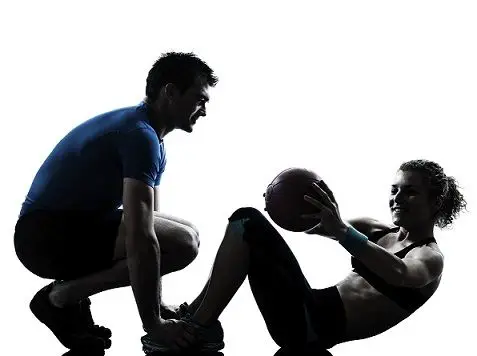 #1: A Vegan Restaurant
Rest assured that your fitness crush eats healthy to maintain that killer body because that's pretty much the only way to get the most out of hitting the gym as much as he does. Instead of taking him out for donuts or gelato, take him to the best vegan restaurant in town to show you appreciate his lifestyle and what he's all about. He may not be vegan per se, but still, you'd show him you've put a lot of thought into picking the restaurant.
Ask your friends for recommendations and book a table at a place that serves finger-licking good food. You might be surprised yourself by how great healthy food can actually taste if prepared by real pros.
#2: A Bike Ride by the River
Going on a romantic bike ride by the river at sunset or late at night means your heart rate increases for all the right reasons, plus you get the peace and quiet you wouldn't get in a restaurant. What you need to do is pick a night that's not too popular, which means there is room on the trail for your bikes to go side by side so you can actually chit-chat as you ride along the river bank.
You can top off this date with a late-night dinner if you're hungry afterward or you can take him back to your place for some homemade dessert. Don't be surprised if every date with a fitness buff includes food because they not only eat a lot but their dates usually involve some kind of physical activity to it's only natural that they need fuel in their body.
#3: Snorkelling/Ice Skating
Fit singles dating is all about using your body in all the right ways, and depending on the weather and your location, you can either go snorkeling or ice skating and try some of the most popular date ideas out there. If you live along the beach somewhere south, going snorkeling can be super romantic and sexy at the same time. You'll get to see some amazing creatures underwater, plus you'll give him a chance to show off his ripped body in his swimwear.
If, on the other hand, you live up north where snorkeling is something you only see in movies, going ice skating is your natural alternative. You'll still keep the date kind of active, and you'll get to share some hot cocoa afterward, making this one of the most romantic date ideas, especially during the holiday season.
#4: Rock Climbing
Rock climbing is a little more taxing on the body compared to the other date ideas on this list, but if you're feeling up for it, suggest this to your crush, and show him you're not afraid of a challenge. Going rock climbing, especially outdoors, is a great way to meet a goal together, which strengthens the bond between two people, and you can have a little celebration when you reach the top.
Support each other as you make your way up, be mindful and don't forget that good teamwork goes a long way. These are all prerequisites of your future successful relationship anyways, and by building a strong foundation in the beginning you're bound to go the distance.
Honorary Mention: Lovemaking
This may not be everyone's first date idea, but if you go for any of the above healthy, active, and romantic dates, you're bound to end up getting intimate as well.