Let us start by clearing the myth about self-care. This does not mean you are selfish. It only means you are taking care of yourself so that you can remain healthy. Your job is not to just take care of your near ones, but to also take care of yourself. This will not just be beneficial for you but also let you accomplish more things in life.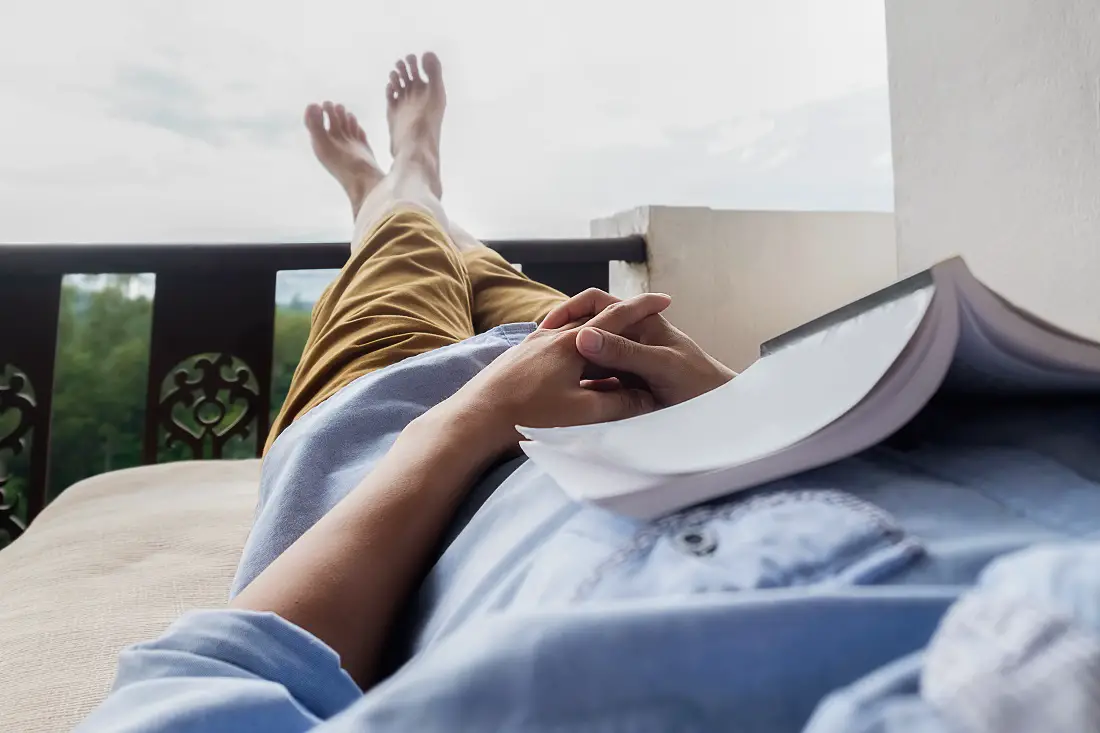 In fact, the World Health Organization (WHO) defines self-care as "the ability of individuals, families, and communities to promote health, prevent disease, maintain health, and to cope with illness and disability with or without the support of a healthcare provider. In fact, self-care also helps you become more confident and accepting of yourself and glow up from inside. Learn more about how to have a glow up from inside and outside.
Types of Self-Care:
Now, as you have understood what self-care means, let us understand the types of self-care. There are three types, as discussed below.
Emotional Self-Care:
This has nothing to do with pampering yourself physically. Instead, it has to do with taking care of your mind by de-stressing it. It is all about taking a pause from life and maybe meeting a friend or family to vent out all the negativity you have in life.
Physical Self-Care:
This means prioritizing what is important for your physical health, such as choosing a healthy lifestyle, maintaining an exercise routine, prioritizing sleep, and eating nourishing foods over processed ones.
Spiritual Self-Care:
This one again brings mental peace, but in a different way. It is more about connecting with your inner self by meditating or adding acts of kindness to your daily life. Feeling grateful for what you have achieved and incorporating that gratitude into your action.
What is Self-Care and What is Not?
There is no clear line to define this, as everyone can create their own unique definition. The bottom line is that something that brings you joy, in the long run, can mean self-care. Self-care doesn't have to be an expensive activity. It can be a small pleasure you gift yourself. It should not be something that gives you momentary joy only. You should indulge in activities that have a long-lasting effect. In fact, it doesn't have to cost anything as there are many things you enjoy that are free of cost. Time is another factor you need to consider, as we are always busy. You need not think of it as a time-consuming task as there are activities that take half-hour every day but give you an instant mental boost.
Even a simple hot water bath can be considered a self-care practice. You can also count on daily chores as self-care, such as making your bed every morning. This activity actually makes your room clutter-free and declutters your mind too. Any activity that calms your mind and the effects stay can be counted as self-care.
So let us now get into a few self-care practices you can implement in your day-to-day life.
Self-Care You Can Practice Daily:
Go Outside More:
Staying at home is comfortable but also can become monotonous. Going outside will let you see much more, and those images will spark your brain. Go on a trek or take a long drive, but do get out of your house more often.
Be mindful:
Focusing on your present rather than thinking about other things is what mindfulness is all about. Whatever you do in life should be done mindfully. Let it be just having your lunch or going outside in the wild. Whatever you do should be done with staying focused. Most of us have so many things in our minds that we forget to focus on what we are doing and start thinking about something else. This reduces your productivity and also makes your mind foggy. Mindfulness lets you concentrate on yourself and keeps your mind wandering off.
Be Happy:
It is easier said than done, but happiness is the best way to take care of yourself. It is also a good thing for your health as when you are healthy, you will be happy.
Stress Less:
Stress is something that can actually make you feel worst as it only will lead you to anxiety and depression. Self-care means dealing with the stress factor and finding out ways to solve your issues so that you can stress less. Do not let it get to you. Use strategies to beat it. When you can do nothing about it, just step back from the situation and take a break so that you can get back in with full force and positivity.
Meditate:
Meditation is the best way to just take everything away from your mind and indulge in self-care. You Just need to quieten your mind for a few minutes so that it gets to rest from the entire days' chaos. Meditation is known to improve the quality of life and bring your emotional stability.
Indulge in Some Retail Therapy:
This sounds shallow to many, but it does work for most people who call themselves shopaholics. Spending money to self-indulge can make you feel good about yourself and also happy. Do not overspend, but do not deprive yourself of nice things. Something when you look good, it also makes you feel good.
Become a Bookworm:
If you love to read, why not use it to actually making your life better? Reading gives you peace of mind as you spend time doing something you love and away from your everyday life stress. It also makes you an all-rounder and improves your vocabulary, so it is a win-win.
Laugh out loud
Laughing in itself is a great way to uplift your mood. Laughing without any reason also helps to refresh your mind. You can also watch comedy shows that will make you feel happy and improve your overall quality of life.
The Bottom Line:
Self-care is a pretty new term that many people are still understanding and accepting. The day you will learn its actual meaning and work upon it, you will be a satisfied individual.