How to Find Cheapest – and Best – Paternity Test for Your Situation? DNA paternity testing is an important tool for proving or disproving a potential biological relationship between a child and a father.
The test compares the DNA of each individual to determine if there is a genetic match.
Validating the biological relationship between child and father can help with traditional issues, such as child support and proper birth record documentation, but can also help strengthen the bond between child and father; establish Social Security, Veteran's or inheritance benefits; and provide valuable information to assist in managing a child's health records.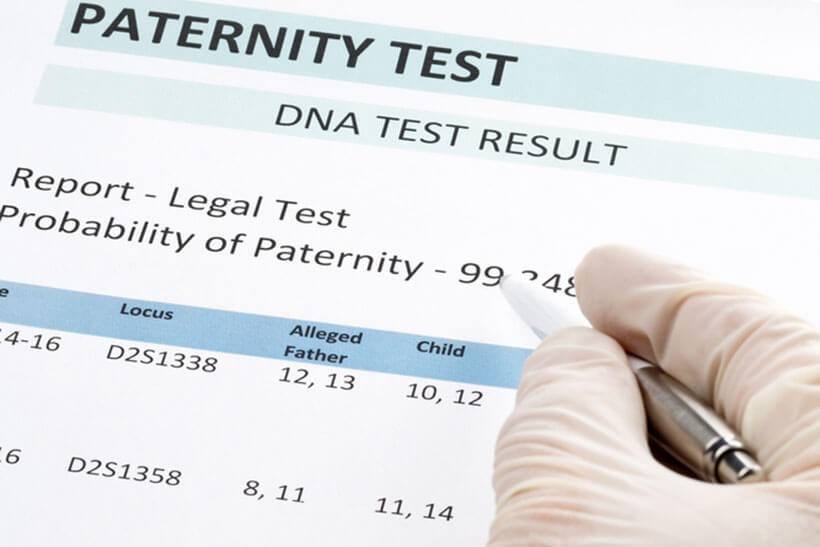 Although choosing a high-quality test from a reputable lab should be your top concern when choosing a paternity testing option that's right for you, we understand that cost is a major consideration as well.
For anyone looking to do paternity testing on a budget, we've compiled a list of expert tips and options for you.
Types of DNA Paternity Tests
There are a number of DNA paternity testing options available, however the one that is right for you will depend on your situation. Below is an overview of the most common types of paternity tests.
Home Paternity Test Kit
Home DNA Testing Kits allow two or more individuals to collect their own DNA samples and send them to the laboratory for testing. The home kits can be used for paternity or other types of family relationships.
Legal DNA Testing
Legal DNA testing is performed to resolve many legal matters, such as child support disputes, child custody disputes, name change, and social security benefit claims.
Sibling DNA Testing
A DNA sibling test compares two or more individuals to determine if they are biologically siblings.
This test can be used to determine a full sibling or a half sibling relationship. Sibling testing is most often used to determine if the individuals share the same possible father.
Grandparent DNA Testing
Grandparent DNA Testing is used to establish a biological relationship between potential grandparents and a possible grandchild.
DNA testing with a grandchild and grandparent is useful when trying to determine paternity when the alleged father is not available.
Aunt / Uncle DNA Testing
Aunt / Uncle (avuncular) DNA testing is a comparison of DNA between an aunt or uncle and a niece or nephew. A full brother or sister to the alleged father may test with a child to establish if there is a biological relationship.
An avuncular DNA test is commonly used if the alleged father is unavailable.
Deceased DNA Testing
Deceased DNA testing occurs when a laboratory tests DNA samples that come directly from a coroner's office or other professional agency. This is often used for children trying to apply for social security benefits.
Legal Probate DNA Testing
Legal probate DNA testing helps prove biological relationships needed to settle an estate. This could involve testing with the samples from the deceased, or other known family members for comparison.
How to Find the Cheapest DNA Paternity Test
Here are a few tips and things to keep in mind when considering cheaper testing options:
Look into Home Testing Kits
Home Testing kits are always the cheapest option. However, they do not hold up for court or legal testing purposes because courts are unable to prove the identity of the collector since collection is done in the privacy of one's own home.
Check to make sure all fees are included in the price
Sometimes the testing options that appear cheapest are actually more expensive when all fees are added. When looking into a lab or home test kit, be sure that all fees are included in the upfront price. Many companies charge for results or testing of samples, but these fees are not included in initial price quotes.
Also, many home test kits purchased at the store tend to cost more at the end of the process. For example, although it may only cost $40 to buy a home testing kit from CVS, you may be required to pay for express shipping to a lab. Oftentimes you also have to send a check to pay for processing and results.
Ensure the lab is accredited
Cheap will end up being more expensive in the end if you don't work with an accredited lab. Be sure the company you test with is sending results to LabCorp, or a similarly trusted lab partner.
Always ask if there is a discount
You never know unless you ask! Never hesitate to email or call to make sure you get the best price before you purchase.

Author Bio:
Heather H is an entrepreneur, marketer, and co-founder of DNA paternity company, Test Me DNA. Heather works in many different areas of the business. Heather loves working with others to piece together their family and helping people find ways to save money. In her free time, Heather is a passionate writer and enjoys learning new things.