While the world's nations act in unison to end the fight against COVID-19, hidden consequences resulting from these strategies continue to change children's lives in profound ways.
Not only are children contracting the virus, but they may also face greater socio-economic disadvantages and strict mitigation measures that do more harm than good. According to UNICEF, the pandemic is responsible for forcing more households into monetary poverty. In the first three weeks after the UK government announced the lockdown, an estimated 7 million households (one-quarter of all UK households) had lost either a significant portion or all of their earned income as a result of the COVID-19 crisis.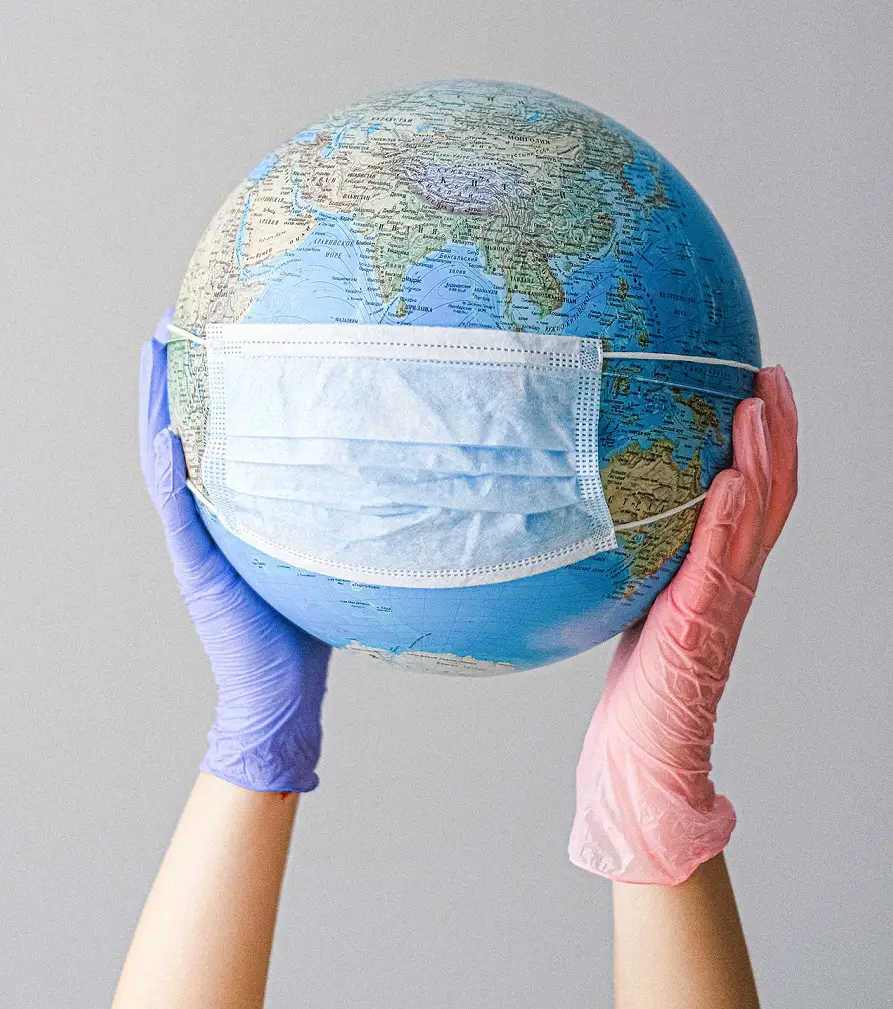 Unfortunately, an immediate loss of income means that families will have difficulty affording basic needs, including food and water, and access to healthcare and education.
"School-closures will have a serious impact on children in terms of learning, social isolation, welfare and child protection," says David Kalmanovitch, a child psychologist in London, England. With more than 15 years of experience in his field, Kalmanovitch understands how environmental and societal factors play a role in influencing human behaviour. Today, he discusses the various ways in which UK children are being impacted by the novel coronavirus.
1. Online learning
In an effort to abide by social-distancing guidelines, UK schools closed their doors March 20th, while still offering limited services to the children of essential workers and those deemed most vulnerable. Since then, home learning has presented a huge challenge for both children and their parents. Research by the Institute for Fiscal Studies (IFS) and Institute of Education (IoE) conducted an online survey of more than 4,000 parents of children aged 4-15 to assess how children are spending their time during the lockdown.
Their research predicts that school closures will undoubtedly increase educational inequalities. For example, pupils from wealthier families are spending more time on home learning, have greater access to individualized resources like private tutoring, and have a better home set-up for distance learning. Moreover, higher-income parents have reported being more willing to allow their children to return to the classroom. "Unfortunately, this will only exacerbate the gap in education as affluent children go back to school, and poorer children continue to struggle with at-home learning," says Kalmanovitch.
In addition to setting back children's learning and development, school closures and seclusion from their peers may lead to increased online activity. With parents permitting additional screen time to help their children stay connected to the outside world, young people are experiencing a greater risk of online sexual exploitation, cyberbullying, and exposure to potentially harmful content, warns UNICEF. Worryingly, some children lack the knowledge and resources they need to keep themselves safe online. Consequently, UNICEF and its global partners have released a new technical note designed to advise governments, ICT industries, educators and parents, to take better measures to ensure children's online experiences are safe and positive during COVID-19.
2. Child Protection
"The coronavirus lockdown has created a 'perfect storm' for many children isolated with their abusers, says ex-home secretary Sajid Javid in a BBC News report. Unfortunately, the mitigating measures issued by governments to address the pandemic have triggered major disturbances in children's everyday environments, routines, and relationships, allowing for increased instances of domestic violence.
Traditionally, schools provide a safe place for vulnerable children and play a key role in detecting early signs of abuse or neglect. "Sadly, school-closures have heightened the risk of children witnessing and/or suffering from abuse," says Kalmanovitch.
He is particularly concerned about lockdown because children are left to isolate alongside their abuser and could suffer long-term damage as a result. For example, childhood maltreatment has been linked to a wide range of future health problems, including diabetes, lung disease, malnutrition, vision problems, high blood pressure, and brain damage. There are also several psychological consequences of abuse, including low self-esteem, depression, and difficulty maintaining relationships.
In general, heightened tensions, additional stressors placed on caregivers, economic uncertainty, and job loss may contribute to domestic abuse amid the pandemic.
3. Immunization
According to UNICEF, due to COVID-19 measures, roughly 80 million children under the age of 1 in at least 68 countries may lose out on receiving life-saving vaccines.
Immunization is one of the most affordable and effective public health interventions, saving more than 2 million lives each year. As a result of immunization, the world inches closer to eliminating fatal childhood diseases like the measles, diarrhea, and pneumonia. In 2018 alone, the World Health Organization (WHO) and the United States Centers for Diseases Control and Prevention (CDC) reported more than 140,000 measles deaths worldwide, which were predominantly children under the age of five.
Ultimately, babies and young children have the highest risk of measles infections with potential complications including pneumonia and encephalitis (swelling of the brain). "The fact that any child dies from a vaccine-preventable disease like measles is frankly an outrage…" said Dr. Tedros Adhanom Ghebreyesus, Director-General of the World Health Organization in a statement. Ultimately, COVID-19 measures are threatening to unravel the progress that's been made in immunization by making it harder to obtain life-saving vaccines.
4. Mental Health Problems
The coronavirus pandemic is harming the well being of children in the UK, in some cases leading to the development of serious mental health conditions like post-traumatic stress disorder (PTSD), says the Childhood Trust. The Childhood Trust is a charity in London that funds grassroots projects to support children and young people impacted by poverty.
The organization recently published a report called "Children in Lockdown," which examines the virus's impact on disadvantaged children. After speaking with several poverty-stricken families, the charity was better able to understand the issues children in lockdown were facing, such as: witnessing more abuse at home; social isolation; fewer opportunities to go outside; lack of Internet access; food insecurity; and the fear of homelessness.
Primarily, children spoke about having 'vivid nightmares' regarding COVID-19 and death. Many children described feeling worried about themselves or others, contracting the virus and dying from it. A survey by YoungMinds revealed that 32% of children believe the coronavirus has made their mental health "worse," while 51% say it has made their mental health "a bit worse." "Overall, disadvantaged children will pay the highest price and experience the greatest mental health concerns," says Kalmanovitch.
5. Nutrition
Researchers from Northumbria University's Healthy Living Lab recently investigated the eating habits of children entitled to free school meals during quarantine. Under ordinary circumstances, schools provide free food to all pupils who meet the eligibility criteria. With schools shut down, children who depend on free meals faced the possibility of going hungry or consuming foods of lower nutritional quality.
Consequently, the Department of Education developed a program that provides supermarket vouchers to the guardians of eligible pupils, with costs being covered by the government.
However, issues with the program continue to arise, including supermarket exclusions, shops refusing to accept vouchers, and the length of time taken to receive vouchers. As a result, the Food Foundation estimates that 200,000 children have been forced to skip meals. Research also shows that 50% of coupon-receiving children have experienced a significant drop in fruit and vegetable consumption since schools closed in March.
At the same time, children have noted a large increase in their consumption of sugary drinks and snacks to curb hunger. "COVID-19 is leading to greater numbers of malnutrition and poor dietary choices," says Kalmanovitch. Essentially, their research findings show that the meal voucher scheme operating across England is failing underprivileged children.
Children and families are particularly vulnerable to the unintended harms of public health measures. Unfortunately, it may be difficult to quantify the extent to which children have been impacted by the virus for years to come. By offering support to children and disadvantaged families in surrounding neighborhoods, communities can work together to inspire hope and battle the pandemic together.