Summer skin care means adjusting your beauty routine to higher temperatures, excess sweating, oily pores, and a lighter complexion, if any. Most women know that during summer they need to ditch thick face creams and go for products with an increased SPF. But how many of us are indeed aware of the changes we need to make to have a healthy skin during summer?
Those hot days mean prolonged exposure to the sun's harmful UV rays, along with some unwanted effects on our faces, lips, hair, and skin. You will need to use the products that focus on keeping your skin balanced and healthy. Make the adjustments regardless of your vacation plans, as your skin is exposed even when going to work.
Below we will outline the basic steps of a summer skin care routine and the changes you should make to protect your body against skin cancer. Make the changes as soon as the summer comes, instead of waiting for the vacation.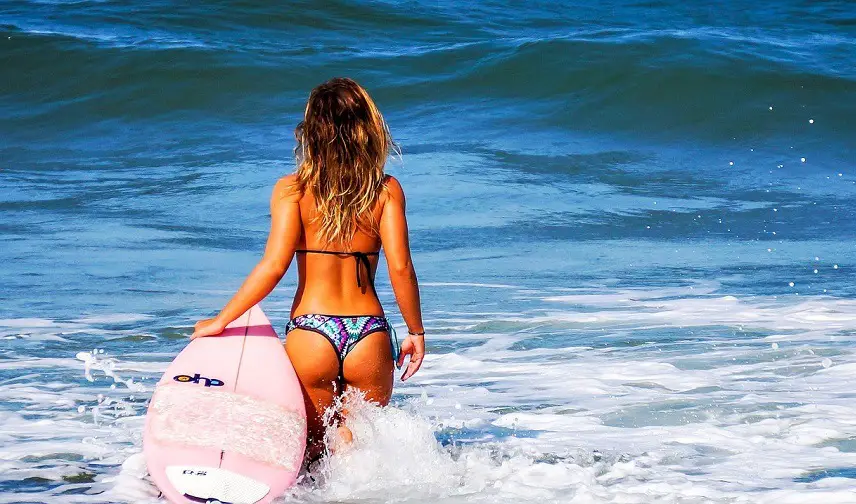 Protecting Your Face
The face is the most exposed part of your body. While you can cover the rest of the skin areas with clothes, you can only protect the face by using cosmetics, whether conventional or natural. Worst-case scenarios involving your complexion include sunburns, rashes, and blisters.
There are specialized websites which teach you how to treat sun blisters and burns if for some reason regular SPF products don't work. Keep the information on HealthRow.net as a back-up plan for those unwanted situations and see what dermatologists recommend as a summer skincare routine.
Double-cleanse. The first step of any skin care routine should be a double cleanse. Your regular foam cleanser usually works. However, the sun exposes more sensitive pores to dust and sweat. So, cleanse your face in depth by beginning with a one-minute face massage with oil before applying your product. That way, you emulsify the skin before finishing off by rinsing make-up and sweat residue.
Ditch that heavy cream. Match your skin care routine with the wardrobe changes for the summer. Heavy, thick creams can usually shield your face for maximum hydration. Yet, during summer it only leads to oily skin. Hydrate without blocking the pores by choosing lighter products. Replace the old moisturizer with a gel that doesn't leave the tacky feel of regular products. Combination skin and oily skin usually benefit the most from lighter products. However, even the regular cream may come with too much moisture during summer.
Sunglasses matter. Sunglasses protect your eyes and the sensitive skin around them. Basic products offer UV 400 protection and impact resistance in case of unwanted accidents. Grey and brown shades are the most efficient, as they prevent the distortion of colors.
Taking Care of Your Lips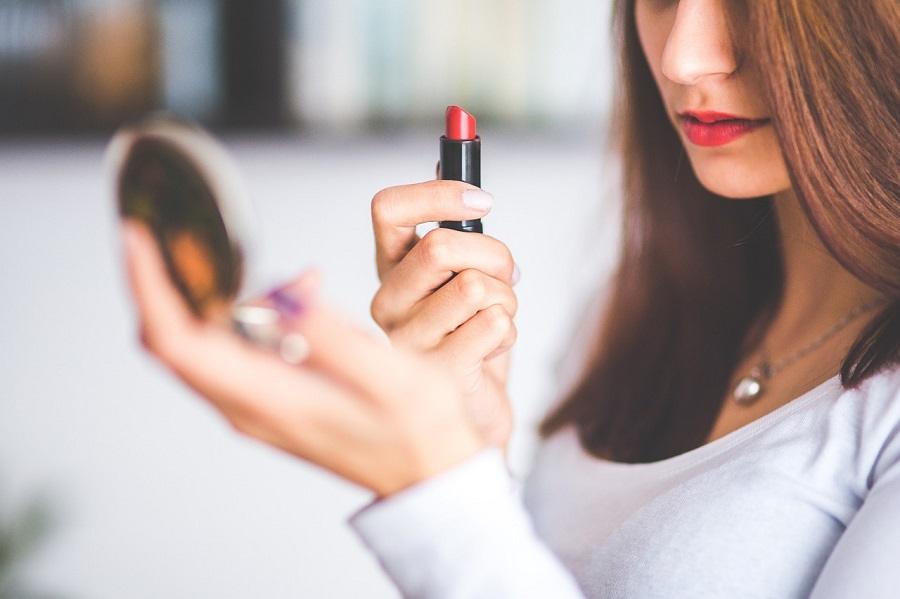 Go for more SPF. The lips are more exposed to sun damage than other body parts, as the blood vessels are right beneath the surface. Damaging UV rays attack the collagen and can boost the skin cancer risk. Actually, one in five Americans develops skin cancer throughout their life, according to a study.
Avoid lip color. Don't use lipsticks or high-shine lip gloss. Such products usually reflect light and expose your lips even more to the sun's effects. If you need to wear lipstick for an event, go for dark and matte shades which are more protective than glossy products.
Apply face products carefully. Pay more attention when applying face products. Stay away from petroleum jelly, baby oil, or energizing creams. Many of them lack the necessary sunscreen for the lips and fail to protect them as designated products do.
Keeping Your Skin Healthy
Exfoliate your skin. Exfoliation removes dead skin and prevents congestion. It clears your pores to improve the hydrating effects of toners. You can try out some home microdermabrasion treatments. You should exfoliate in the morning, before applying any other products such as body lotions, SPF, or moisturizers – if you have dry skin.
Be careful when shaving. If you shave your legs or body hair, make sure the process is completed with additional care. Replace old razors with sharp and clean ones and apply a generous amount of shaving cream. Wounds from shaving end up being hurtful when you need to use those SPF lotions and gels. The skin locally dries after a few hours, while being exposed to the sun.
Clothing for complete skin care. Protecting your skin also involves appropriate clothes. During summer, you should avoid tight clothing or fabrics that don't absorb sweat. Start off with a hat to protect your scalp and ears. Look for fabrics with UPF (Ultraviolet Protection Factor) of at least 30 to keep harmful sun rays at bay. Dark materials and garments with knits absorb UV light. Satin silk and unbleached cotton reflect radiation and prevent skin damage.
Some ingredients in cosmetics work better for specific skin types such as:
Dry skin: Cholesterol, ceramides, fatty acids;
Oily skin: Salicylic acid, benzoyl peroxide;
Sensitive skin: Chamomile, licorice extract, selenium, cucumber;
Wrinkled skin: Antioxidants, vitamin C, pomegranate;
Pigmented skin: Hydroquinone, arbutin, vitamin C, mulberry extract.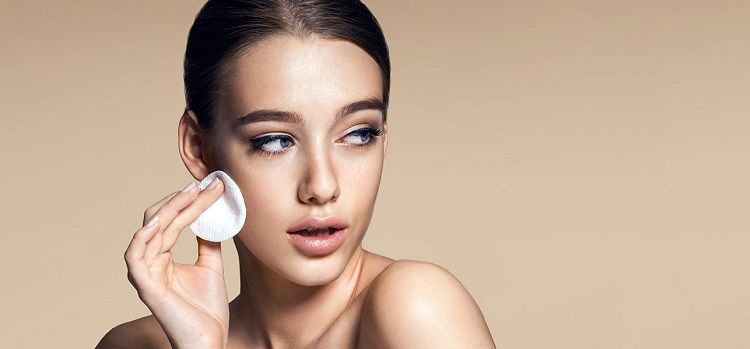 Constantly Updating Your Summer Skin Care Routine
Developing a routine is essential during summer. Remember to keep your cosmetics kit updated with a stock of products. You can purchase small-sized bottles that you can use while being away from home.
Keep your face, lips, and body healthy and protected against UV rays. While SPF products are essential, you should also consider updating your hair and eye products. Follow a healthy diet, based on fruit and vegetables to provide your skin with additional vitamins and minerals. By keeping gels and lotions in the fridge, you will also enjoy a fresh feel every time you use them!