Modern technology has permeated nearly every aspect of modern life and our sex lives can be considered to be no different.
There are so many ways that this is the case, we can look at assistive technologies, online resources, and medical advances.
Dating & Meeting People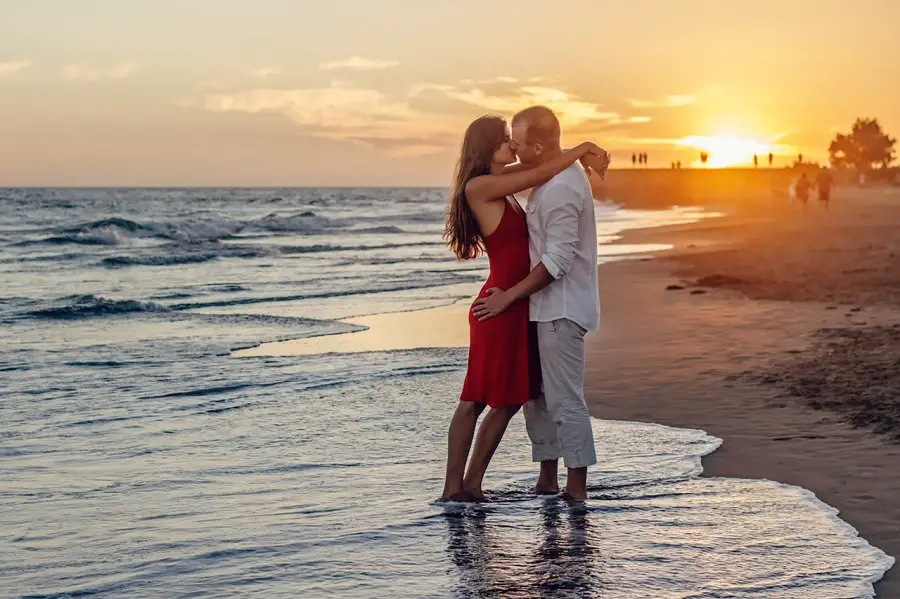 This is the most obvious way that we can see our sex lives have changed with modern tech. We can see the 'Tinder Effect' in so many ways if you are uninitiated to the world of online phone dating for whatever reason, those of us that are married for a decade or more will most likely not know if swiping right means to like or not like a person. You can check some of the best sex dating apps in this awesome post.
But this is one of the main ways of meeting a partner these days compared to the past. It is by far, not the most popular, as meeting through friends or at work is still a much more popular method. But it's got to be said that whether you're looking for a long-term thing or just a casual hook-up then it's certainly another option.
Pornography
This is not likely to come as a surprise to many, the fact that the internet has increased the access to pornography by a factor of thousands, unless you had a comprehensive and, let's be honest, rather creepy pornographic library in your house then is sure to be true. Being able to access any style of adult content at the click of a mouse or the swipe of a finger it has taken away the shame and embarrassment that a visit to the pornographic video store would have brought a few decades back.
There is a whole load of free to view content but also plenty of premium sites that charge to access, and this can give you very niche content to suit your particular tastes, anything from ethical porn to themed content.
Sex Toys & Sex Aids
There is a multitude of types, styles, and looks of adult sex toys that can be used by individuals and couples. Like pornography, the internet has allowed access to these devices to be easier and can be ordered for home delivery to pretty much anywhere and you can even order a dildo with Amazon Prime delivery.
But it's not just the availability of sex toys that have changed, it's the type and choice that is staggering now as well. There are toys for men, women, and couples available. It can be from something as simple as a pair of handcuffs to sex swings and now there are even examples of different options such as the interesting artificial vaginas modeled on the actual bodies of popular models in the adult entertainment industry.
Acceptance of Alternative Sexualities & Lifestyles
One positive advancement is the acceptance of the range of sexual identities and lifestyles that are first, getting more media attention and are becoming more accepted.
It wasn't so long ago that most people hadn't even heard of non-binary or transgender as lifestyles but now there is a lot of exposure and people are much more aware. There are support groups on social media and even dating apps where you can search for a wider range of sexual identities than just male and female.
Sex Advice on Your Phone
Hands up if you can afford to go to a sex therapist? Well, I certainly wouldn't be one to afford the potentially hundreds of dollars per hour that a top therapist can charge. It may be that getting sex and relationship advice may be just the thing that can help you get over that particular hump.
So there are ways of getting some external input without breaking the bank. Online forums and Facebook groups can always be a way of getting advice and suggestions from others in similar situations to yourself. But also, like everything in life, some apps can be installed on your phone to help with this and this can give good tips and advice, often with audio or visual tutorial videos to help out.
Medical Advancement
There are so many sexual and psychosexual problems that medical advancement has come up with helpful solutions to, it can be that many conditions are a combination of both of the above. If we take the example of impotence then it's certainly a physical issue for a man but in the context of a relationship, it's going to affect his partner as well as they will be missing out on the intimate side of the relationship as well. Feelings of inadequacy can only exacerbate the issue and then you end up in a desperate downward spiral of negativity.
In the past, the main solution would have been therapy or lifestyle change, and these can still be important, but there are so many drugs and treatments available as well.
The Negative Aspect
Everything mentioned above shows the progress that technological advancement has brought to our sex lives, but as with anything, there are negatives as well as positives. One recent issue has been the emergence of revenge-porn, where an ex-partner either shares or threatens to share intimate images or videos of the person for revenge or to obtain leverage in a divorce or other separation.
This is an issue which thankfully is seeing legislation making it a crime in most places.
The Future?
What has technology got in store for us in the future with regards to sex and sexuality. There is a lot of talk about VR and advancements in sex dolls pretty much making them AI sex robots making it easier for us to have sexual gratification realistically without meeting a real-life partner.
Body modifications are also going to take us way beyond penis extensions or boob jobs. There is a whole load of things that cannot currently be achieved, such as those who are trans-gender looking to transition from Female to Male (FTM) are not able to get a working penis, and this is surely the kind of thing that will be worked on.