Most people consider gambling enjoyable and harmless. However, to some people gambling is addictive and proves to be a problem over time. Gambling requires a lot of reasoning, memory, and also requires the gambler to be alert.
To enhance these features, some gamblers take modafinil as it improves the functioning of the most cognitive domains of a human. When used by gambler, modafinil improves their neurochemical activities as well as their behaviors thus helping them make critical decisions and do 'smart' reasoning during their betting activities.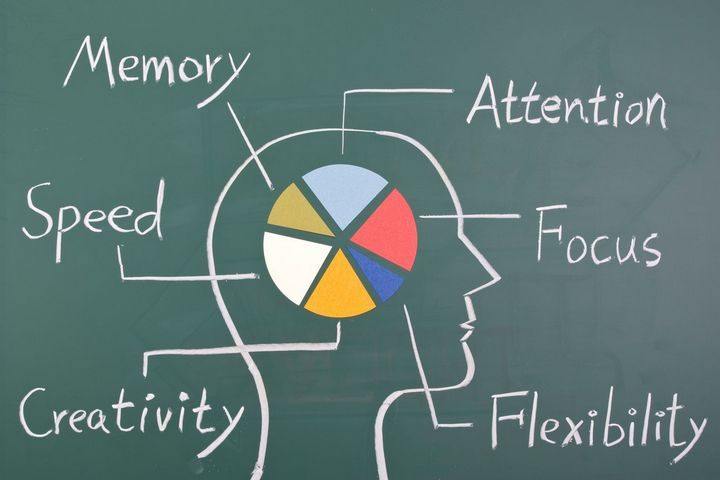 Brain aspects that can be enhanced; image source: bebrainfit.com
In a nutshell, modafinil is used by professional gamblers since it has a handful of advantages for cognitive processes.
About Modafinil
Modafinil is a drug administered orally to enhance wakefulness. The drug works by altering neurotransmitters in the brain. Modafinil is used to cure unwarranted sleep which is initiated by sleep apnea and narcolepsy.
Professional gamblers take a lot of time analyzing possible outcomes of an event. Proper analysis promotes chances of obtaining a win from an event. Impulsivity which is the act of abrupt acting without a forethought and or consideration of the possible consequences is a problem that professional gamblers aim to avoid at all costs thus consider modafinil use (Minzenberg & Carter, 2017). Modafinil has proved to decrease chances of impulsivity thus making it useful to professional gamblers.
Why Modafinil – its usage and effects
Attention is a vital requirement for punters. Professional gamblers are required to be attentive in order to increase chances of winning an event. For instance, when playing casino, poker or card games, full attention of the gambler is required; if a gambler loses attention, chances of losing an event escalate.
Although modafinil's effect on memory and attention is short term, it is beneficial to gamblers. Gambling requires one to be smart. When gambling, it is not always about luck but also the gambler ought to be smart and fast.
Modafinil significantly improves processing accuracy thus proving its worth among professional (Minzenberg & Carter, 2017).
Pathological gambling is an addictive disorder that results to intense urge for gambling on affected persons. When a gambler finds it hard and impossible to resist gambling, severe money problems, breaking of relationships, job loss, and at times crime and fraud occur.
Research has shown that use of modafinil by gamblers with high impulsivity decreased their motivation to gamble and make risky decisions (Cx Paulos, 2008). Modafinil is therefore used by professional gamblers to curb and or reduce the pathological gambling disorder.
Conclusion
In conclusion, modafinil is used with professional gamblers to reduce cases of impulsivity, boost attention and memory as well as improve the processing accuracy of the gamblers and to curb the pathological gambling disorder that may affect them (Cx Paulos, 2008). However, for modafinil to be efficient, well-tolerated doses are advised. Professional gamblers ought to prevent and recover from the negative effects of pathological gambling.
You have to speak to any physician before using modafinil for any purpose.
References
Cx Paulos, M. (2008). Effects of the atypical stimulant modafinil on a brief gambling episode in pathological gamblers with high vs. low impulsivity – Jun 26, 2008. Journals.sagepub.com. Retrieved 11 April 2017, from http://journals.sagepub.com/doi/abs/10.1177/0269881108091072

Minzenberg, M., & Carter, C. (2008). Modafinil: A Review of Neurochemical Actions and Effects on Cognition. Retrieved 11 April 2017, from http://www.nature.com/npp/journal/v33/n7/full/1301534a.html
Revision 28.4.2019 – dead link removed.