Watching the news for more than a few minutes at a time can be downright demoralizing, especially recently. Without fail, there is always one corrupt person doing something unethical and making excuses, or someone else blaming an adversary for all of the world's problems, all with an unnecessary amount of shouting. The world is hurting and no one seems to have the time to stop and process their fellow humans' sufferings. No matter the day, time, or season, one thing is for sure: human compassion is in short supply now-a-days.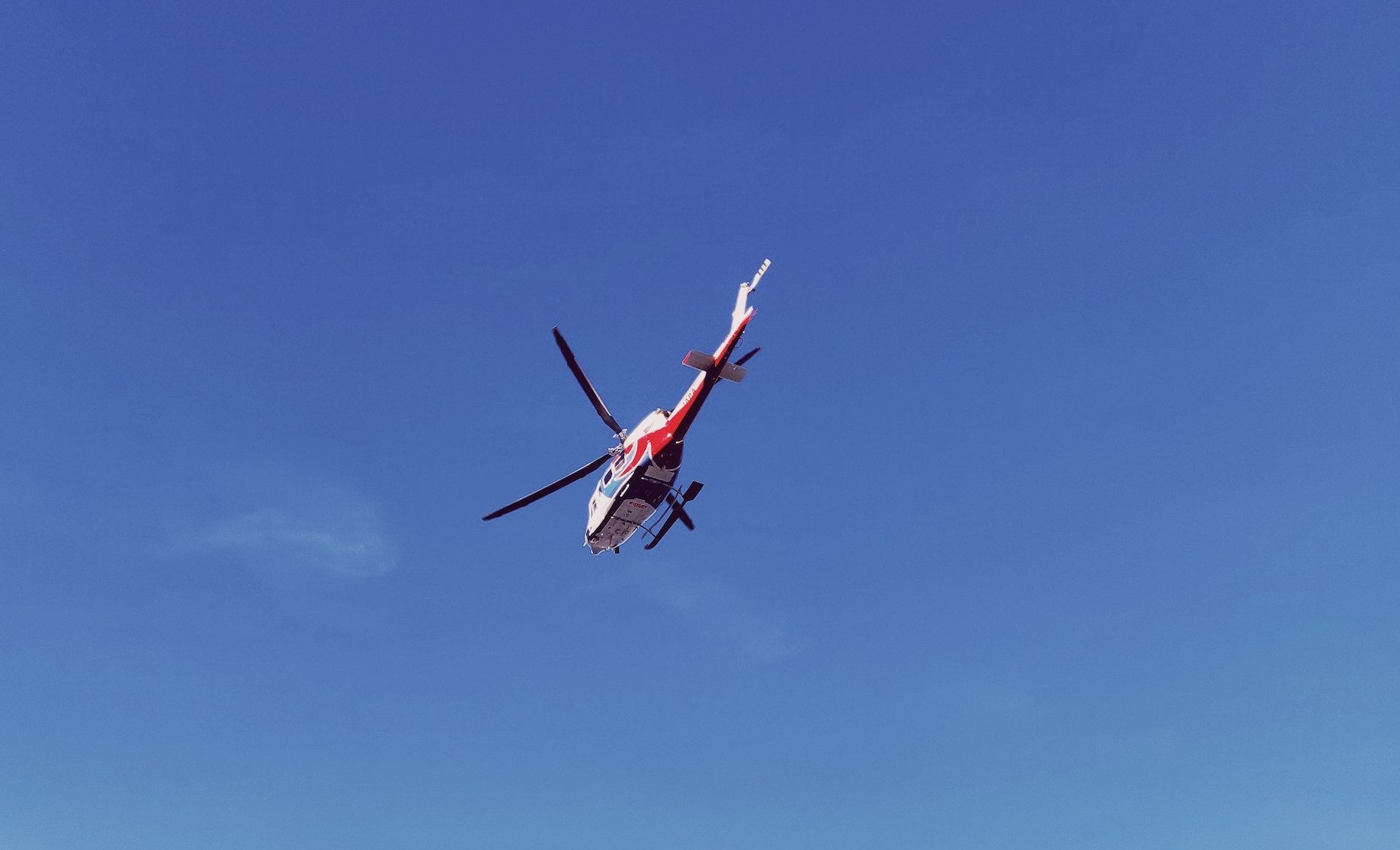 Which is why a leader like Sim Shain, Founder and CEO of ParaFlight, is a breath of fresh air for news viewers and humanity world wide. Sim is the definition of compassionate, and he leads his organ transplant transport organization with the exact empathy and consideration that the world needs.
Leading to the Sky
Throughout his formative years, Sim Shain saw the power and impact of caring for others in times of crisis. His father was a medic, and Sim followed in his footsteps, eventually treating patients at the sites of the 9/11 attack on the Twin Towers. There, Sim struck a friendship with Steve Zakheim, who showed Sim the scope of change that was possible with grit, sleepless nights, and access to a plane. Steve also introduced Sim to Camp Simcha, which provides unforgettable experiences for chronically ill children. Sim and Steve volunteered with the camp and learned many of the ins and outs of organ transplant transport, and just how heartbreaking the lack of available transport could be.
After a few life altering friendships and experiences, Sim vowed that if there was ever a chance for him to save a life, he would do whatever possible to keep that person in their family's arms. For each of Sim's professions: Emergency Medical Technician, paramedic, volunteer for Camp Simcha, and now founder and CEO of ParaFlight, the most important title he's maintained through them all is "leader", and that is the title that is changing the world the most.
To ParaFlight and Beyond
ParaFlight organizes the transportation for donated organs to travel to the organ recipient. Despite the appearance of a well oiled machine, the process is much more complicated than it might appear. From the time of first incision on the donor patient, the viability of the organ is on a strict clock. ParaFlight works with countless pieces of a puzzle for each mission to find both the medical and air transport personnel to travel with the organ to its destination. The team is aware that each step must be executed flawlessly, or the consequences are extreme. Sim admits that he watches each detail of the process carefully to ensure the intended results. "I just want to make sure everything runs perfectly and that's what we do."
As the leader, Sim creates a culture of compassion within his team as they work long hours to save lives. He makes each member of his team feel appreciated and important by providing catered meals for each plane ride and comfortable vehicles for travel. Sim also inspires his team to be the best that they can be, and act with compassion for each of the ParaFlight patients. The team members regularly sacrifice sleep and time with their families to help patients who have been waiting for years for a new organ. "Sometimes we ask ourselves, why did we sign up for this? But after every mission that we do, we always say the same thing: because of our team, another life was saved." Because of the culture of appreciation within the company, they achieve more, and because of their leadership, they change the world one life at a time.
Beyond ensuring that his team is well accommodated, Sim leads his team to provide only the best care for their patients as well. ParaFlight's dispatch team is available 24/7 for every day of the year. Even during holidays, ParaFlight and the accompanying Organflights.com are at the ready for an organ to become available and a life to be changed. A ParaFlight testimonial describes the process as flawless, even over a holiday weekend. "Thank you for stepping up to the plate and coordinating our organ flight Friday night of Thanksgiving weekend. From our first phone call to your dispatch line at 2:05 AM, until our team was back at our facility at 11:35 AM, everything ran perfectly." While people across the count\try are fighting over Black Friday deals and again, compassion seems in short supply,  the team at ParaFlight are focused on what really matters and are saving one life at a time.
Sim also works extensively to take whatever steps are necessary to potentially save a life, including occasionally helping his competitors. Because of the timing of the process, the availability of planes is always a potential obstacle. Sim says that his team at ParaFlight will offer to post the job to the ParaFlight app, Organflights.com, to use their own flight resources to help other transport companies. "We want to make sure that if anybody needs an aircraft for a transplant, we're going to do everything that we can to help them get it." His compassion and determination for human life surpasses business standards and demonstrates that he is willing to lead with compassion to achieve his mission.
Piloting the Change
The next time you get overwhelmed by the news, or you fear that the world is just too selfish to change, remember the team at ParaFlight, who work tirelessly to give long awaiting patients new lives. And think about the man who has inspired them to work as a team against all odds to get the jobs done.
While the world at large seems to have so little compassion, the team at ParaFlight work every day to save a light that might have been extinguished without their empathy and perseverance. A company's culture begins with their leader, and Sim Shain is creating an environment unlike any other to lead the charge of the medical transport industry.