While the number of COVID-19 cases in the United States is on a downward trend, the damage done to the health care system has yet to be fully understood. This past year has placed a spotlight on the vital role that health care practitioners play in the health of communities—especially in times of crisis.
As retirement homes were overrun with cases of COVID-19 and individuals, young and old, were placed on ventilators, it became clear that the health care paradigm has begun to shift.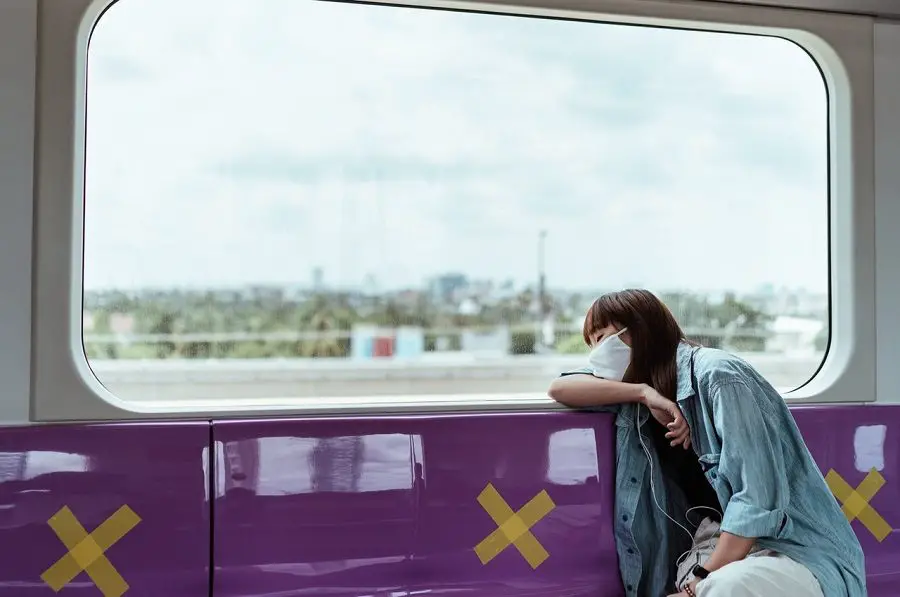 As the co-owner of HomeAssist Home Health Services, Frank De-Levi explains that the pandemic has altered the public perception of health care in the United States. He provides a brief overview of some of the changes we will see in 2021, from nursing homes to telemedicine, mental health, and responsive supply chains.
Home Care
Unfortunately, seniors in nursing homes have borne the brunt of the pandemic. As of September 2020, the virus has claimed more than 7,000 lives in United States nursing homes—and that number has been sharply increasing ever since. Of course, these populations were already vulnerable to a virus like COVID-19, but Frank De-Levi explains that the demand for at-home health care is likely to increase as a result.
According to the 2020 Home Health Chartbook, roughly one out of every four home health patients is over the age of 85. This survey showcases that the demand for home health care in vulnerable age brackets already exists—and is likely to continue on an upward curve in 2021.
The interest in home health care is being driven by private and public payers alike. In a November survey of 76 health plan executives, 97% of respondents said they believed that more care at home is better for their organizations and their members. Unsurprisingly, families who have lost loved ones are now weighing the benefits of at-home care for their future health care needs.
The lack of control and communication, costs, and associative risks are forcing individuals to consider other options. Frank De-Levi explains that federal and state-level policymakers will likely be searching for new ways to invest in home and community-based care. He claims that while the at-home model does not work for every patient, he has seen rising interest from patients looking to explore other options.
Telemedicine
Prior to 2020, telehealth appointments were few and far between. While virtual visits have been used in various capacities before the pandemic, they have only been accelerated as a result. The pandemic has showcased the uneven experiences of millions of Americans in the healthcare system. Generating the need for physicians, nurses, and health care practitioners to offer support at home, telemedicine has steadily been on the rise. In the upcoming year, applications, programs, and telehealth techniques will have to evolve to serve the growing needs of patients. Unlike other video conferencing applications, telehealth needs to protect patient information and allow for online payment.
In a survey conducted by PwC's Health Research Institute, 68% of provider executives said they planned to use more care navigators and coordinators in 2021. Frank De-Levi explains that being able to scale virtual care up and down will be important in 2021 for matching supply and demand, creating a more variable cost structure.
Mental Health Focus
While instances of declining mental health and addiction were already on the rise before the pandemic, they have been further exacerbated by social isolation, economic uncertainty, and unstable housing. It is easy to see why millions of Americans have been experiencing decreasing mental health. There is a growing call for mental health care to be more inclusive, accessible, and affordable.
Frank De-Levi claims that this is the push that the sector needed to act. As a complex problem, he explains that various approaches are going to need to be taken. Small and rural populations are often disproportionately impacted by mental health and addiction issues, yet they lack the physical resources to address them. From texting support to virtual therapy, the hope is that in 2021, physicians and policymakers will consider how varied services can have a greater collective impact.
Responsive Supply Chain
The coronavirus pandemic has exposed significant glitches in health care supply chains, which are complex and highly fragmented. There has been an overwhelming lack of flexibility in the health care supply chain, which includes five categories of products: pharmaceuticals, personal protective equipment, medical devices, medical supplies, and blood. Frank De-Levi hopes that this recent shock to the system will lay the groundwork for a more flexible and responsive supply chain that can scale up or down according to patient needs.
While this is an issue that has been highlighted as a result of the pandemic, these types of shortages are unfortunately not new. According to the American Hospital Association, roughly 80% of hospitals reported a moderate to large impact of drug shortages on spending between fiscal years 2015 and 2017. The Health Research Institute expects distributors and health systems to consider establishing contracts with secondary suppliers, relocating facilities, and approaching storage and distribution on a more regional scale to address these underlying issues.
Overall, Frank De-Levi explains that the world has seen a shift in perception towards healthcare—including access disparities between high-and-low-income communities. Frank De-Levi believes that the pandemic has provided us with an opportunity to create meaningful change in a sector that has been needing reform for decades.