This is an article by a guest author.
"Wealth consists not in having great possessions,
but in having few wants."
– Epictetus, Greek Stoic philosopher
Finding yourself in addiction recovery should feel like a blessing, but for many, the stresses and strains of simple living, if left unmanaged, and just like the uncontrollable substance abuse that got you here in the first place – those stresses and strains can end your recovery before it's truly begun.
Like many of today's stresses and strains, it boils down to money.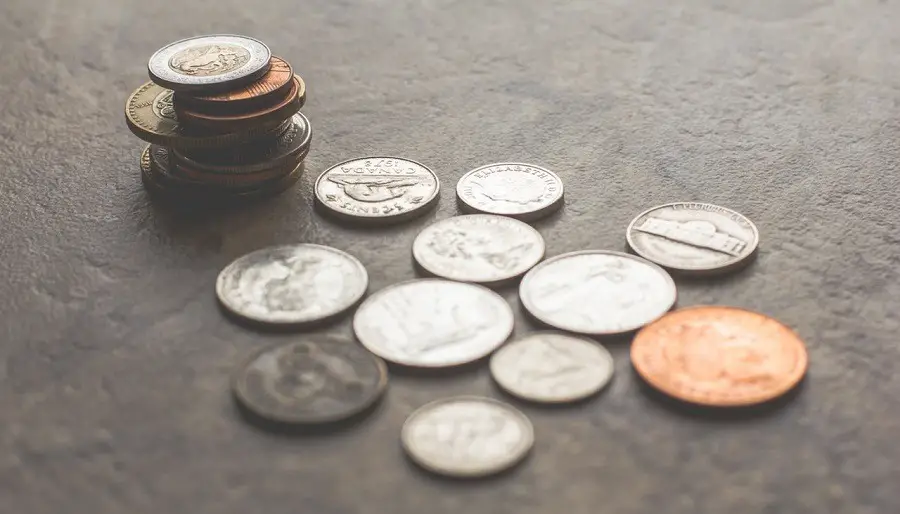 You leave rehab with a newfound hope, a chance to rebuild your life into something far better than what it was, and, if your rehab center was a professional one, you'll also leave with a comprehensive relapse prevention plan in your backpocket.
However, the chances are, you are not going to walk out of the rehab's front door with a healthy bank balance, a well-paid job to walk right into, or a blank cheque for that new life of yours. Life doesn't work like that, and maybe that's a good thing.
The whole concept of that relapse prevention guide is to try and navigate you through the early stages of addiction recovery. However, very few of these plans will offer advice as to the best way of handling your finances from now on. And (no surprise here) financial problems, along with the stress that they inevitably bring with them, have seen many an addiction recovery fall at one of its first hurdles.
Don't get me wrong – I'm no financial guru, but I do know this. It doesn't have to be that way.
I was pretty much penniless when I left rehab, and, in the cold light of a new day, began my addiction recovery in Philadelphia. Come to think of it, after nearly a decade of cocaine and alcohol abuse, I wasn't worth much when I walked (well, staggered) in. Fortunately, I received valuable financial advice while I was there, and advice on where to go for financial help when I was out.
Whether you've only just found sobriety, or you've been in recovery from addiction for a little while, resolving the mess your finances have become (and, if you're anything like me, one serious mess) needs to be a priority. Working out a financial plan will take a huge load of worry off your shoulders. You'll feel happier for doing it too.
Here are your "4 Essential Finance Tips For Those in Addiction Recovery":
1. Money & Relapse
Now, you may think that worries about money can lead to relapse, and you'd be right. However, let's look at the other side of that coin – having "surplus" money. Believe me when I tell you that's a sure-fire way to relapse without proper planning for when that situation arises.
One of the best pieces of advice I ever received was this: It's easier to stay sober when you don't have the money to buy booze or drugs or pills. And it's true. Sadly, many people in early recovery return straight back to the bad habits of their past when there's a little cold cash burning a hole in their pocket.
Many in early recovery (and that's me included) make the decision to hand over spare cash and even their bank cards to someone they trust – a family member, or a close and sober friend. That way, any temptation stays out of reach. Be under no illusions – there will be times of temptation. This is one way of ensuring you stay strong.
2. Financial Planning
If you're really lucky, you'll have been given financial management education and classes in your rehab. However, it's not the norm. Advice is out there, as long as you know where to look. Before anything else, though, start with yourself.
Creating a Budget: Start with yourself and start small. Create a budget for your living expenses – list what you need and forget the rest. Address the important things first – housing and earning an income. The more detailed plan you have for managing your money during recovery, the less stress you'll have. The lsee stressed you are, the less likely you will be to relapse.
Housing: You need a stable environment during recovery, and that means a stable housing situation.
Your options usually consist of:
Living with family
Living on your own. or
Living in Sober Housing (with others recovering from addiction)
Earning an Income: Looking for a job in addiction recovery can be stressful – be aware of that point. Some employers are supportive and create healthy work environments – sadly, there's not a list of these employers; however, almost all rehab centers and sober living homes have job placement programs and contacts available.
Lastly, always look for housing and jobs / positions that will benefit, or are a good fit for, your sobriety.
3. Responsible Credit
There's a direct link between careful budgeting and success in recovery. Holding yourself accountable for your spending habits is essential for both staying on a budget and staying sober.
Bank accounts and credit cards allow you to track your money. Use debit cards as a preference over carrying cash around with you. In fact, in today's society, it's possible to rely almost entirely on these cards for your budgeted spending.
Warning: Although credit cards are another cashless option, remember, you should only use credit when you know you can pay it back. Credit card debt, fees and interest payments you can't cover can easily lead to relapse.
Work With a Medical Collections Agency: When it comes to medical collections, there's an impression of expected force and stress. But good medical collections must not be a source of a problem but a solution. A reputable medical collections agency can help patients with a non-confrontational style to come up with a beneficial payment solution.
Here's how a good medical collections agency can help you:
Implements electronic file transfer to efficiently work with patients on customized reporting.
The best medical collections agencies carry the utmost professional attitude to successfully collect payments without compromising good patient relationships.
A good medical collections company is guided by the principle of striving to preserve human dignity whenever they deal with medical claims.
Resources for Financial Accountability in Recovery
Always remember, there are reliable resources available to help you on your journey to long-term recovery, such as:
4. Prioritize Recovery
Whatever you do, always, always prioritize your recovery. Make a budget to pay your debts, manage all your essential expenses, and eventually build your savings – these things are vital, but your recovery is far more vital.
If you need further treatment or counseling to stay sober, account for this in your budget. Additionally, If going to the gym or a yoga class is essential to your recovery, then it should be essential to your budget.
Check the following reasons why you need to prioritize your recovery to save money:
The more time you spend in a healthcare facility for rehabilitation, the more money you'll spend on medical expenses. So, striving to fully recover and reach sobriety is important to help save you some money.
Eliminate the stress of borrowing another amount of money because of prolonged hospitalization or rehabilitation.
Prioritizing your recovery will help you go back to your normal life, most especially to work, as soon as possible. But this time, with a healthier body and mind.
Your Road To Sobriety
Your finances are important to your road to sobriety. If you're stressed out with your finances, it will affect how you perceive things and your coping mechanism may fail again, leading to alcoholism or substance abuse.
Set a target goal for yourself and listen to what your doctor advises so you won't end up wasting more money while undergoing rehabilitation. Changing your negative attitude will help strengthen your coping and problem-solving skills, especially when it comes to managing your finances, work, relationships, and your overall life.
We all need help from time to time, and if you're really concerned about financial worries and your sobriety, please reach out to friends, family, community organizations, and the resources above. Remember, you're never alone.