Your teeth are one of the first things that people will notice about you. Looking at the mirror and seeing your discolored smile can be discouraging.
Teeth naturally lose their white color with age, but there are different methods to slow and reverse the process.
Before you lose all hope, here are some different ways to get a brighter and more noticeable smile.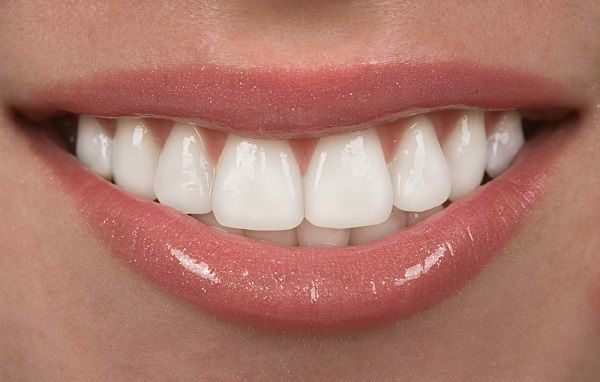 1. Whitening Toothpaste
Whitening toothpaste can diminish stains and brighten your smile. If you have a limited budget, whitening toothpaste is one of your best options to restore a brighter smile. You may have to experiment with different brands to determine which one works best for you.
Look for a brand that is approved by the American Dental Association, which means it's effective. A drawback is that whitening toothpaste will not work for stains that go deeper into the tooth's surface.
2. Teeth Whitening Trays
For deeper stains, COCO LAB teeth whitening trays are a great option that is still affordable. You will see an improvement of up to eight shades brighter, and it only takes ten minutes.
This option can hit all of the crevices of your teeth that your toothbrush misses to give you a fantastic result. The results last for a long time after just a few treatments, and you won't experience any pain or sensitivity to your teeth.
3. Baking Soda
Baking soda is another low-cost option that you can concoct at home. Baking soda has a lot of whitening elements, and it's added to lots of toothpaste already. The abrasive component will help scrub away surface stains for a noticeably whiter smile. Aside from the cosmetic advantages, baking soda can kill bacteria inside of your mouth and leave you with a fresh and clean breath.
To use baking soda safely, use a small amount with some hydrogen peroxide and brush with it only once or twice per week. Using it too often can damage the enamel of your teeth.
4. Eat Healthy
It's probably surprising that a healthy diet of fruits and vegetables can whiten your teeth. While brushing and flossing are the best remedies, raw fruits and vegetables can rub away plaque while you chew. Fruits and vegetables also break down quickly, and they will not stain or damage your teeth. Fruits, such as strawberries, are packed with malic acid to make your teeth whiter, but make sure to brush after eating dark berries because they can stain your teeth.
Not a big fan of eating fruits and veggies? Try adding dairy products like cheese, milk, and yogurt. The calcium will help strengthen and whiten your teeth at the same time.
5. Brush and Floss Regularly
Routine oral maintenance can do a lot to improve the appearance of your teeth. Discolored teeth are the result of plaque buildup from inadequate brushing and flossing habits. Quality toothpaste gently removes the stains and buildup from your teeth, and flossing removes plaque in between the teeth that a brush cannot reach. Always use toothpaste with fluoride because it will prevent tooth decay.
It's also essential to stay on top of your routine dental checkups. Your dental exams every six months will remove plaque and tartar buildup that cannot be done at home, and you'll be able to get your teeth polished and whitened. Some dental offices offer teeth whitening services that can also give you an excellent result.
6. Prevent Stains
You should avoid or limit foods and beverages that stain your teeth, including coffee, red wine, dark sodas, and berries. If you've got a stinky breath to go along with your yellow smile, try cutting back on your sugar intake. Sugar causes plaque and gingivitis, but if you can't give it up completely, make sure to brush after eating that cupcake. Sugar that stays on your teeth can break them down and cause discoloration and cavities.
A whiter smile means a healthier smile, and taking the time to improve their appearance is worth the effort. Consistent healthy habits, like regular brushing and flossing and eating a healthy diet, are the critical elements of a whiter smile. You'll gain self-confidence, improve your health, and have a more positive outlook on life!