Back in 2007, the first meal delivery service started in Sweden. It didn't take long before the concept exploded on the US market. Today, the situation is dramatically different than it was a decade ago.
At the moment, there are more than 170 active meal kit services online. What's more, experts estimate that the market is worth somewhere between 3 and 5 billion dollars. And since meal delivery service aren't going anywhere, we can expect that number only to increase over the course of next few years.
Needless to say, there are services that cater to every demographic possible: vegans, athletes, fitness nuts, so on and so forth. Even if you're trying to shed a few pounds or stay in shape for the summer, there's a service out there for you.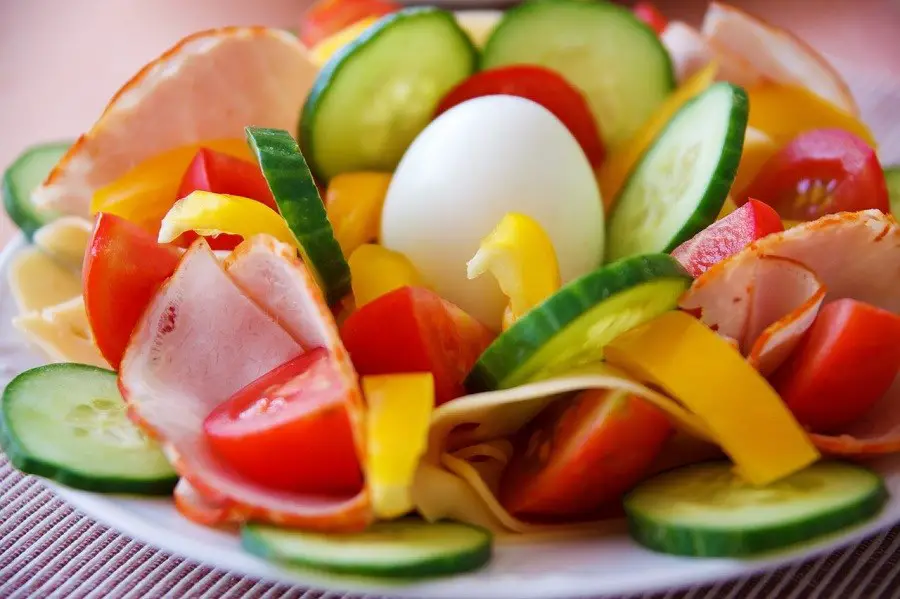 But with so many choices, finding the one that fits your both your dietary needs and schedule. In order to help you save a ton of time and nerves, we're going to look some of the best meal kit services….
Sun Basket
The first service we have for you has options for almost any dietary plan possible. For instance, if you have a family, but don't have enough time to prepare a full-blown family meal every day, you can check out the Sun Basket family plan. They also offer vegan, paleo, and diabetes-friendly meal plans. You should also know that all of their ingredients are 100% organic and contain no Genetically Modified Organisms whatsoever.
Hello Fresh
This delivery service also targets fitness enthusiasts and health-oriented people that want their meals to be as nourishing as they are tasty. By subscribing to the HelloFresh delivery service, you'll receive fresh, pre-portioned ingredients at your front door once a week. Recently, HelloFresh acquired Green Chef and promised to add even more diet-specific meals to their menu.
Their Dinner-2-Lunch feature that's designed so the user can pack up the leftovers from dinner and turn them into a brand-new meal is especially popular.
Thrive Market
Healthy food is often expensive; so much so that some people completely avoid using health kit services for fear that it will completely drain their budget. If this is one of your main concerns, don't sweat it, we have a perfect solution for you.
Thrive market is an online grocery store that allows their users to buy non-GMO fruits, veggies, and meats at up to 50% off their retail prices. Their annual membership costs only 60 dollars, and if you don't manage to save at least that amount by the end of the year, the company will give you back the difference in money once you renew your membership.
Veestro
If your diet consists mainly out of plant-based products, you probably have a hard finding all of the ingredients for a vast majority of your meals. Thankfully, you have Veestro – meal delivery service that can make your grocery shopping and cook a lot less nerve-wracking.
While most of the services on the list will only send you ingredients, Veestro sends fully-prepared vegetarian and vegan meals to your front door. In addition to the standard menu, they also have weight-loss and juice cleanse plans as well.
Daily Harvest
The last spot on the list is reserved for something, well, a bit different. You see, Daily Harvest sends their users farm-frozen ingredients for delicious soups, smoothies, and of course, harvest bowls.
All of their meals are filled with superfoods and don't more than 10 minutes to prepare. In fact, most meals only require you to add some milk or water to the blend and heat the contents in order to prepare it. They offer weekly and monthly subscription plans, but you can also buy a box of nine meals of your choosing.
Final Thoughts
We're not going to waste your time talking about the benefits of a healthy diet – more energy, better skin, clearer thoughts – you know the drill. And we all know that changing your diet is not an easy task – no matter how determined you are.
However, the meal kits we listed above can and will help you with a lion share of your concerns.
By using one of these services, you won't have to waste time looking up new recipes, learning how to cook new meals from scratch, or even going grocery shopping. Our advice is to choose two or three services, try them out, and after a few weeks, make a definitive pick.
We hope you enjoyed our article and that you found it helpful. As always, if you have any additional questions, feel free to leave a comment in the comment section below.