It can be difficult to find time to exercise on a regular basis when your local gym is a few miles away.
We have all been there. It's been a long day at work and you simply do not fancy getting changed and heading straight back out in the car to go to a class. Time limitations aside, forking out monthly fees can be really challenging for many.
If this sounds familiar, why not consider transforming your outdoor space into a workout area?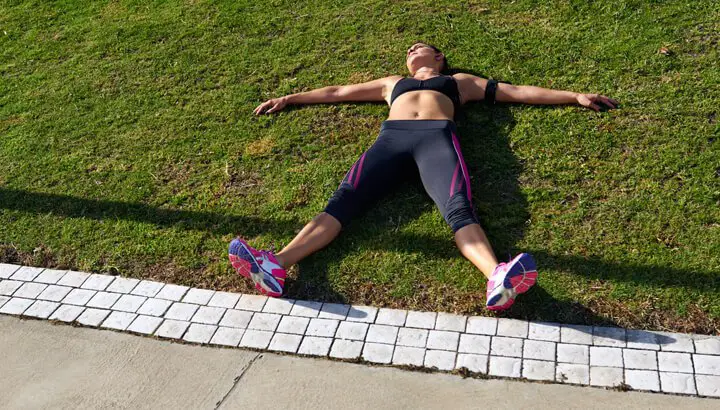 Garden Rooms
If your budget can stretch to it, consider installing a garden room. Many do not require planning permission. Not only that, but they can be installed in quick time. Be cautious of height restrictions of garden structures though as once equipment is in there, the ceiling may not be quite high enough. If you are intending the garden room to be a permanent gym, you will need to give a little more thought to the flooring. If you are using free weights, rubber matting is certainly advisable.
Otherwise, laminate or wooden flooring should be top options, rather than carpet. Both are easy to keep clean, which is imperative if you are planning to get hot and sweaty in there on a regular basis. Be sure to have plenty of sockets installed if you are making it into a proper home gym. Treadmills, exercise bikes and cross trainers all require electricity.
Use the Lawn and Yard
You do not have to rely on an indoor space to have an effective workout. In fact, some believe that working out in the great outdoors is actually better for you. It can lower your blood pressure and heart rate in comparison to an indoor workout thus making you feel as though you are carrying out a less strenuous activity. It is also thought that getting plenty of fresh air can help to alleviate insomnia.
Reasons for working out outside aside, there are many considerations when creating your outdoor gym. Firstly, where will you keep your equipment? If you have a garage or shed, this could work. Be sure to lock everything away overnight though. Having a circuits style set up in your garden is a great idea. Several stations to work through a minute at a time with a short break in between can be a really effective form of exercise.
For this, you will need minimal equipment, perhaps just things such as a weighted hoop, dumbbells, skipping rope and a training ladder. There is very little in the way of preparation you will need to do for ensuring your garden is a suitable place in which to work out. However, it is worthwhile ensuring that there it is an even lawn or yard to minimise the risk of injury. For tree removal service please check here.
Create a Mindfulness Area
Workouts are not all about cardio and getting out of breath, hot and sweaty. Yoga and Pilates are both fantastic forms of exercise, working on improving core stability, balance, flexibility and also peace of mind. Creating a purposeful outdoor area for mindfulness and meditation could be exactly what you need. In fact, it is not unheard of for people to employ the services of landscape architects to design the perfect area.
You do not need to go to this extreme though if a mindfulness corner is something you are keen to have. Decking could be an ideal base on which to stretch your limbs. You could choose to create this underneath some form of shelter, such as a pergola, and adding some sort of ceiling. Scatter the base with a few cushions, pillows and your yoga mats. Some choose to add candles and incense (please be mindful of potential fire hazards). If this kind of area appeals to you, consider added extras nearby such as water features for outdoor space to make it even more calm and peaceful.
Tiny Spaces
If you have very little room outside, perhaps just a pokey yard or maybe even just a balcony if you live an apartment, all is far from being lost. There are still things that you can do to create an area in which to exercise. Use existing stairs to work on your legs, stepping up and down.
If you do not have that, a simple step or strong box will suffice. Jogging on the spot is a great way to get your heart rate up and you need very little space to be successful at this. Squats, lunges, burpees, press ups and planks are also great exercises to help with your strength and can be done in smaller areas. The only limitation is your imagination when it comes to maximising your outdoor space.