If your goal is to get in shape this year, but you haven't exercised in a while, the best course of action would be to purchase a stationary bike. If you've ever been to a gym, you should have a good idea about how these work.
They have pedals, handles, and a seat just like a regular bicycle, but they stay in place while you build up a good sweat. Bringing a stationary bike into your home is a terrific way to further your exercise goals.
Here are the top 5 stationary bikes to purchase this year.
1. NordicTrack GX 4.7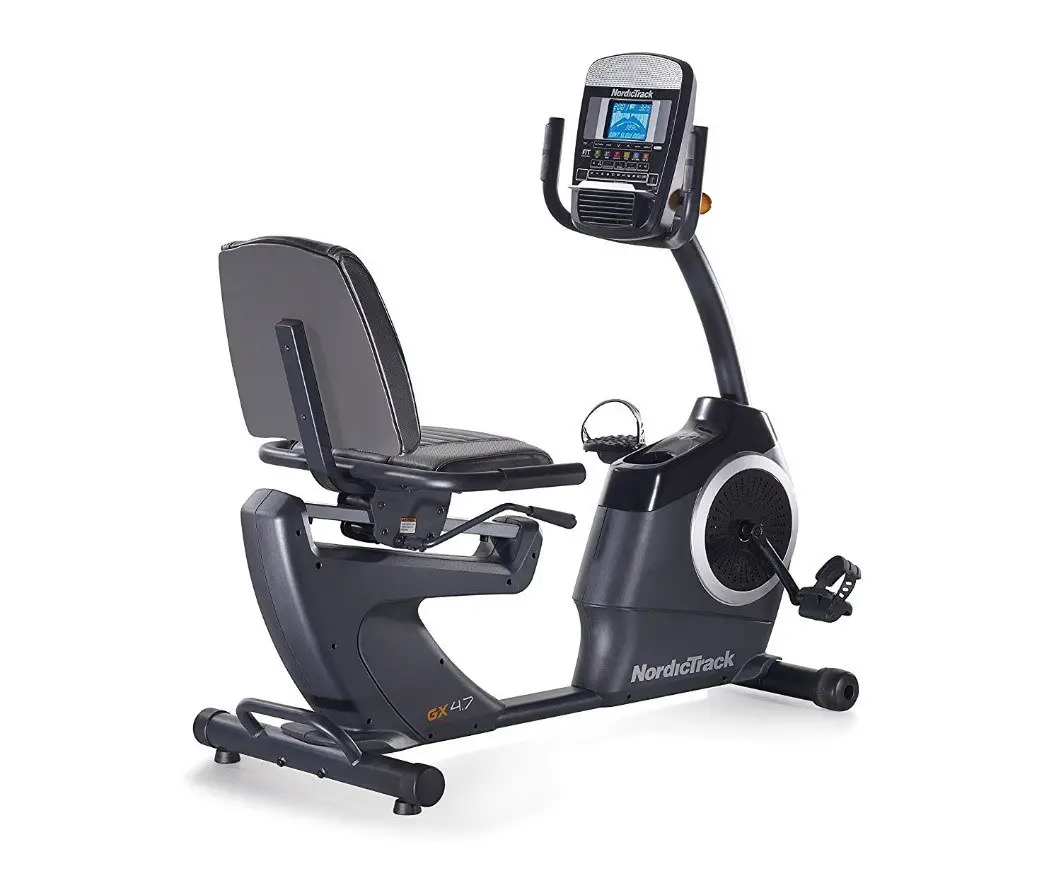 As a stationary bike, this one covers the basics and more. The design is one that's clearly focused on maximum comfortability and ease of use. You'll notice immediately that its seat isn't like a typical bicycle seat. Instead, it has a lumbar-support system which allows your back to stay in proper condition while you're pedaling away.
There's also a nice, soft cushion in order to keep yourself as comfortable as possible when sitting for extended periods of time.
The control screen allows you to choose from 22 different resistance levels. Are you new to using a stationary bike? Don't worry about it, as this bike will allow you to find the setting that works just right for you. As you keep at it, you'll improve and find yourself going further and further. You'll also appreciate features like the water bottle holder, CoolAire fan, and Intermix Acoustic Sound System. For more product specifications, check out this NordicTrack GX 4.7 review and find out how well it ranks up.
2. DeskCycle Desk Exercise Bike Pedal Exerciser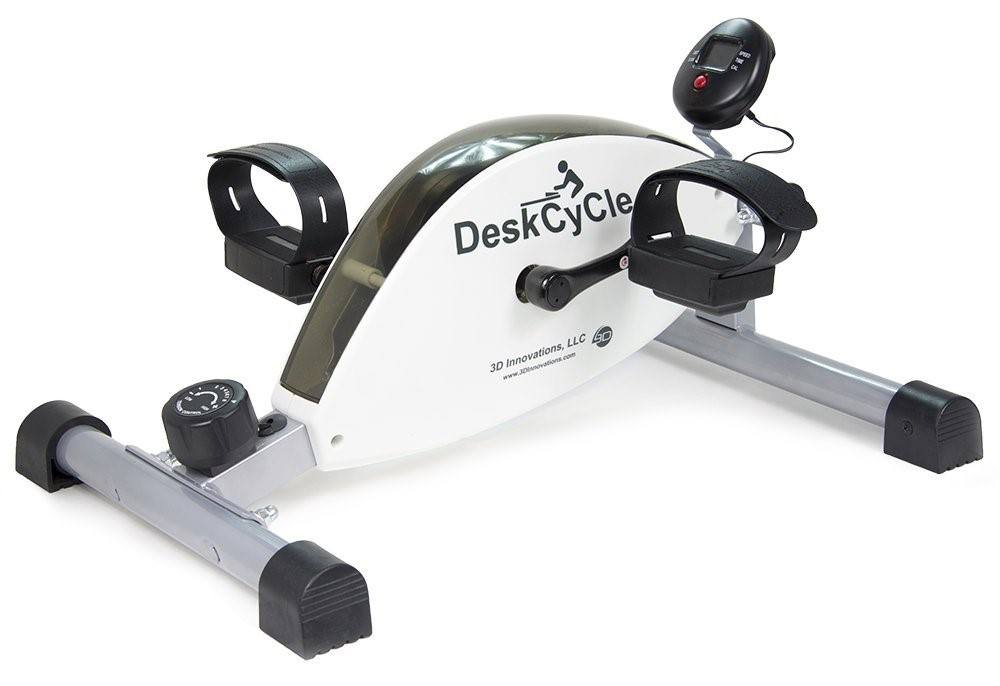 Are you having trouble balancing your workout needs with your work needs? You don't have to worry any longer, thanks to the DeskCycle Desk Exercise Bike Pedal Exerciser. With this simple and attractive design, you can give yourself as much exercise as you'd like while working at your office.
Though it might look simple, you can choose from 8 different resistance settings. Choose one that works best for you at first, then gradually increase resistance.
You can easily find a place for your DeskCycle in your office or cubicle. Make sure that you have enough room to put your feet in and stretch your legs if necessary. You should also be wearing shoes like sneakers that will fit comfortably inside.
If you feel any intense discomfort, stop and see what the problem should be. Thanks to its Quiet Operation design, you can use this without disturbing your workmates. In fact, you might inspire them to start doing some work exercises themselves. This bike costs $159.
3. Marcy Recumbent Bike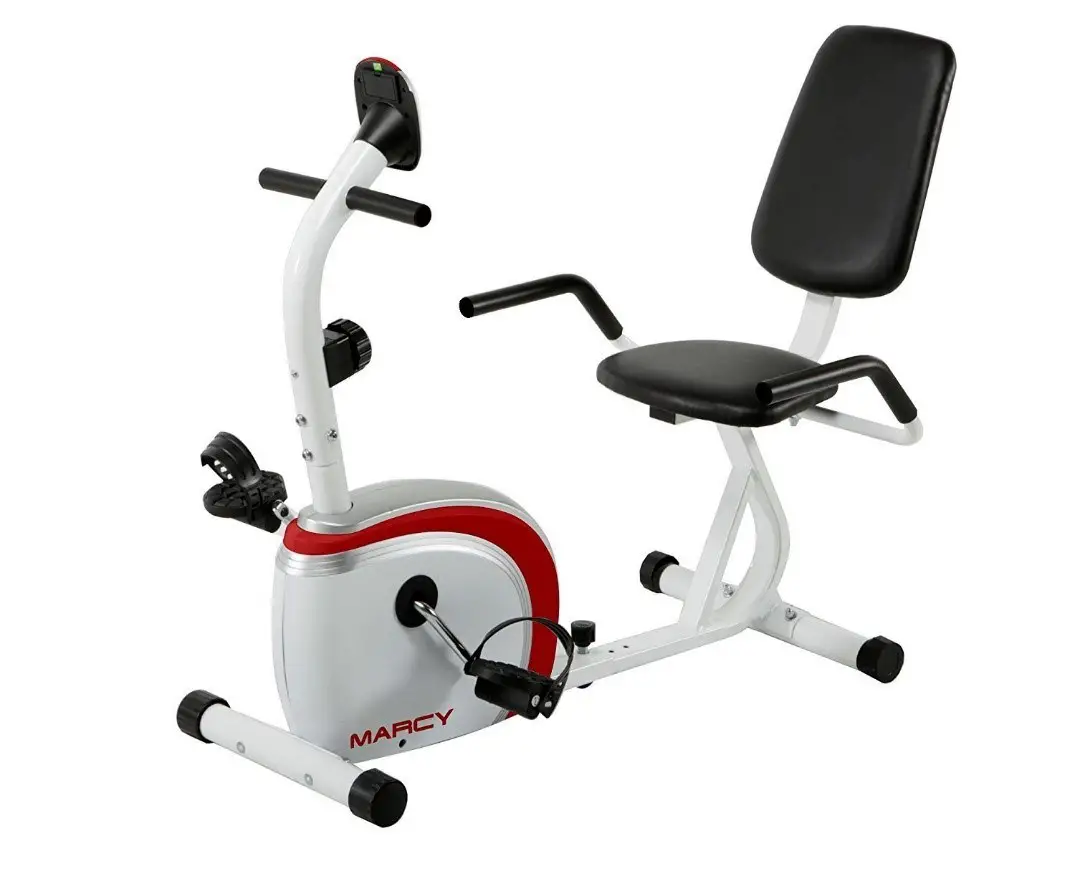 The Marcy Recumbent Bike is one of the lower-priced stationary bikes available. However, don't let the price make you think it's anything but top-notch in terms of quality. It has a design that makes getting on and off this bike incredibly helpful to users.
The quick mounting and dismounting features eliminate unnecessary strain on your knees and back. When it comes to using this bike, you'll feel refreshed, rather than exhausted.
You can choose from eight different resistance levels when using this bike. There's also an LCD screen which tells you about how fast you're going, how many calories you've burned and how far you've gone.
The footstrapped-pedals are properly counterbalanced and weighted, to give you all the help you need to power through a workout with serious vigor. This bike costs $119.
4. Sunny Health and Fitness Indoor Cycling Bike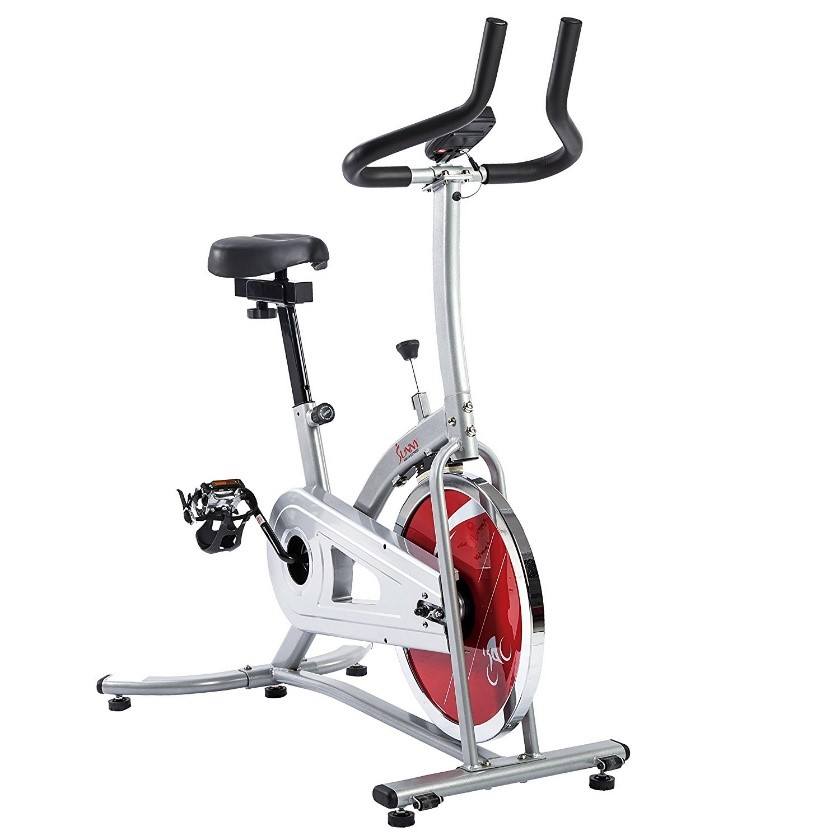 This bike might look like a pretty traditional stationary bike. You should know that it has all the features that make a stationary bike experience great. You can adjust the seat both vertically and horizontally, depending on whatever makes your riding experience the most comfortable.
There's also a small LCD screen to see how far you've gone and how many calories you've burned during your workout. This bike costs $166.
5. Bike Trainer Stand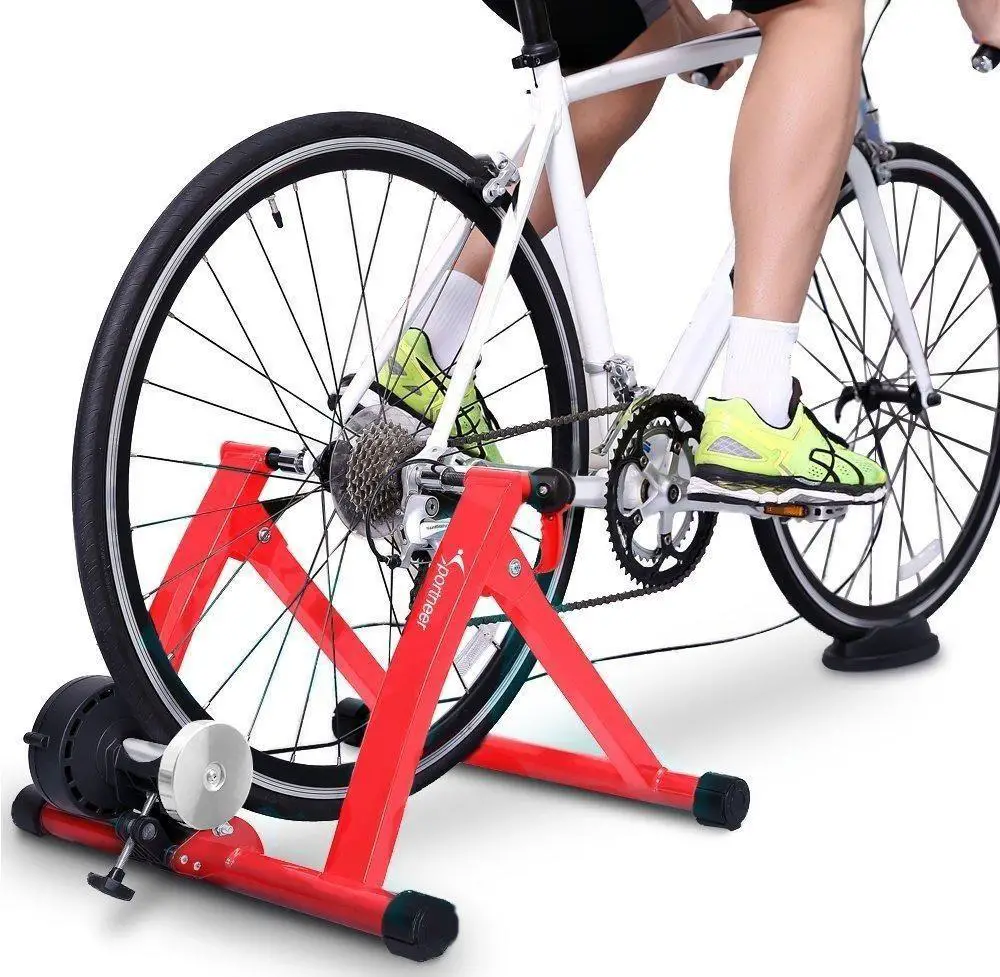 If you really love going for bike rides outdoors and want to bring that experience to your stationary bike exercises, get this bike. Made by Sportneer, it recreates the design of a traditional bike. It comes complete with two wheels, spokes, chain, and pedals and handles.
There are six different resistance settings for you to choose from. It's also designed to reduce noise when you're riding. The black and red design is rather appealing from a visual perspective.
One of the best features of this stationary bike is that you can actually release it. Should it be a nice day outside, you can detach it from its stand and take it for a ride around your neighborhood. On the other hand, if it's too cold or rainy out or you need want to ride inside, you can. This bike costs $81.
Any of these five stationary bikes would make a wonderful addition to your home. Consider which features are most important to you and which would fit best with your current budget. You should also understand how valuable of an investment these are. By using your stationary bike on a regular basis, you can reap the rewards of a vigorous workout from the comfort of your own home.